5 Pillars of Enterprise IT in Manufacturing
Business |
June 24, 2022
| By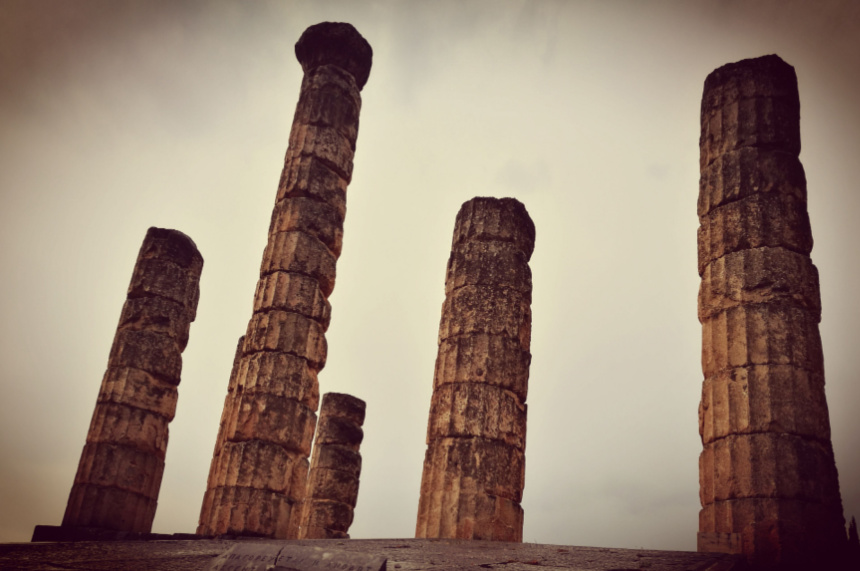 ERP in Manufacturing
The global manufacturing industry has trailed behind the IT and other B2C players in digitalizing their processes. And in the case of procurement and sourcing, spreadsheets, emails, and ERPs (for transactional activities) have long been their preferred tools. But, thanks to Covid-19 and other ensuing disruptions that forced workers to stay home with limited in-person interactions, manufacturing organizations have realized the need for procurement software catering to the direct material procurement lifecycle and have joined the digital transformation bandwagon. 
In manufacturing companies, direct material procurement accounts for a significant portion of the spend. Depending on the nature and complexity of the product, it ranges from 50~65% of the total revenue. And, Indirect Procurement accounts for about 15% of the total revenues, on an average. Hence, for a business to be successful, it is critical to have the right IT infrastructure.
Here are the 5 Pillars of Enterprise IT in Manufacturing that form the core of any product manufacturing organization. 
Product Lifecycle Management (PLM)
PLM as we know it today began with computer-aided manufacturing tool creation and early product development solutions. These early solutions were pretty useful, but there were problems. Users were unable to manage, distribute, find, and reuse the Computer-Aided Design (CAD) files. Then came Product Data Management (PDM) to cover the insufficiencies. PDM was CAD-centric and focused only on the CAD file or document management. PDM then developed into managing the Bill of Material (BOM) and Engineering Change Processes, but again remained focused on product development.
Fast forward to PLM 3.0. It expanded its focus to include product launches and more capabilities across the lifecycle, such as innovation, requirements management, improved connections with downstream manufacturing, supply chain, and commercials. And these were acquired by integrating with the legacy tools. Even though organizations could leverage these new functionalities, the legacy approach was still complex. 
However, in the last 5 years, there has been significant development on the PLM front. Today's PLM breaks the barriers and extends the business functions beyond engineering-supplier collaboration. The focus now is on Digital Threads and the Internet of Things (IoT), and PLM solution providers like PTC (Windchill & IIOT), Siemens (Teamcenter & Digital Factory), and Dassault Systems (Enovia & 3DS) have ventured into providing PLM software to help drive faster innovations and improve how products are designed, manufactured, maintained, and serviced. However, it is still difficult to envision PLM software as being able to include all relevant business functions. 
Enterprise Resource Planning (ERP)
ERP is a natural fit in the manufacturing industry, given the numerous processes to keep the manufacturing facility running. ERP in manufacturing is a centralized method of managing every aspect of the facilities and operations in the manufacturing company, from production to payroll.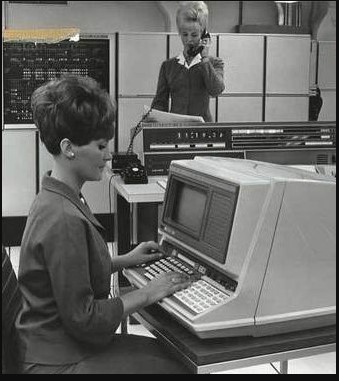 The evolution of ERP systems started in the 1960s and 70s. Before that, companies used systems that only managed inventory popularly known as the Classic Inventory Management or Scientific Inventory Management Systems. (Right now, there are more detailed Warehouse Management Systems that work alongside ERP.) This type of solution is called material management and in the case of SAP, is referred to as SAP MM.
As a result of ERP material management, organizations discovered that there was material mismanagement – ordering too much or too little, which brought in production planning. Here are some of the other areas where an ERP is used currently. 
-> Inventory Management 
ERP acts as a centralized resource for inventory management in manufacturing companies. It includes stock status tracking, raw material management, product status, purchase order tracking, and the overall movement of goods. Today's ERP systems include Just-in-Time (JIT) and Material Requirement Planning (MRP) to manage inventory.
-> Quality Assurance and Control 
ERP software allows companies to take better control over their production areas. The quality of materials can be recorded and reviewed for future requirements. Also with ERP, quality checks are placed at every process to ensure complete quality compliance. Say, for example,  A rejected material cannot be stocked, payments cannot be processed against that material, or during in-house manufacturing, the rejected material cannot be released for the further production process, etc. These will help improve quality and also enhance the sales figures.
-> Asset Management 
A good ERP tool provides users with an asset management module to manage the factory's physical assets and equipment. 
-> Finance & Accounting 
ERP offers complete financial management for a business from the top floor to the shop floor. The finance and accounting module of ERP keeps track of every financial activity along with invoicing, billing, and documentation with various reports and business intelligence integrated tools. 
-> Procurement 
ERP supports organizations in the transactional processes of procurement. From RFP to PO, buyers can use ERP to process all the necessary documents, keep track of the material stocks, etc. But still, there are many activities of procurement and sourcing that happen outside ERP via emails and spreadsheets. For example, using the current systems, buyers cannot choose the right supplier or cannot determine what the 'should price/cost' ought to be. While email and spreadsheets are still widely used by most manufacturing companies to manage the direct material procurement process, most of them use disconnected legacy systems to raise RFPs, send RFQs, and receive quotes from suppliers. Following the release of Purchase Orders (POs) through their ERP, all companies share them with their suppliers via email. The disconnected nature of the manufacturing procurement process led to companies realizing the need for procurement software dedicated to managing the complete lifecycle of procurement.
Procurement & Materials Management 
For manufacturing companies, as already mentioned above, direct material procurement plays a crucial role in the success of the product and the company. While there are plenty of software tools available in the market to manage indirect procurement, it is nearly impossible to find the right tool for direct procurement. Here is where a software like Zumen can serve as the third key pillar in sourcing, supply chain, cost & quality. Zumen helps organizations in the following aspects:
-> Direct Material Procurement: 
Direct Material Procurement is a complex and multi-layered process. The success of the direct procurement process relies on the availability of accurate information. And to achieve it, direct procurement requires collaboration between the various stakeholders such as the buyers, suppliers, supply chain managers, manufacturing, and the planning team. Zumen helps organizations in direct procurement with seamless information flow, enterprise-wide visibility, collaboration across the supply chain between internal and external teams, and improves process efficiency.
-> Indirect Procurement: 
Indirect procurement is not as complex as direct procurement. It is a generic process that is the same irrespective of the industry, with a few exceptions for industries that source complex services. It is the process of procuring goods and services that people in an organization need to keep the lights on. With a software built to handle the complexity of direct procurement, handling indirect procurement is a breeze. 
-> Supplier Relationship Management & Performance Monitoring: 
Managing supplier relationships is not just about managing a large supplier base. For organizations to deal with disruptions and mitigate supply risks, it is necessary to have enterprise-wide visibility into supplier data and performance and alternate plans. Apart from evaluating supplier performance and managing supplier relationships, SRM is also about assessing and onboarding suppliers and managing vendor contracts. A sourcing solution like Zumen allows buyers and other stakeholders to view the purchasing value for all suppliers in real time and check supplier performance based on cost, quality, and on-time delivery. The metrics can also be filtered based on the part, individual suppliers, commodity, part maturity, and geographic location. With all of this data available in real time, organizations can make strategic decisions. And also, when the need arises to find alternate suppliers, Zumen's supplier data management provides a 'single source of truth' for all supplier-related information and leads to improved supplier management. 
Also, Zumen's strong integration capability allows the various tools and functions across the organization to be in complete sync. And while PLM and ERP implementation usually take several months, Zumen can go live in 3-4 weeks.     
Manufacturing Management: 
Manufacturing management is an important part of enterprise IT. It ensures that proper production planning is in place to keep the revenue cycle running. 
Manufacturing management starts by forecasting demand. Organizations initially used excel sheets to forecast demand, and as technology developed, they used modern forecasting tools such as Power BI. But even today, many organizations still use excel sheets or develop their own software for forecasting. Once forecasting is completed, meeting the production requirement and ensuring the availability of parts become important. Here, Material Requirements Planning (MRP) came to the fore. This led to the breaking down of the Bill of Materials (BOM) so that the plan could be made for individual parts/items to be procured. The main objective of MRP is to determine the material requirement, its quantity, and the time it is required. 
Within a few years, the Manufacturing Resource Planning II (MRP II) systems followed suit, covering the complete scope of manufacturing. These systems could determine whether a given production schedule was feasible or not based on material availability, production facilities, machine capacities, and precedence sequences. Based on these factors, supplier production schedules, production orders for in-house manufacturing, and purchase orders (POs) to suppliers are released. 
Customer Relationship Management:
The 5th pillar in enterprise IT for manufacturing is CRM software. This pillar is key for manufacturing organizations since building great products alone is not enough. Manufacturing CRM is a tool that is a repository of customer details, such as addresses, phone numbers, demography, and pain points. The sales team can use this data to better understand customers, identify opportunities, and close sales more quickly. Apart from the general CRM features, manufacturing CRMs help organizations with in-stock availability, product repository, order/purchase tracking, quote management, aftermarket support, services, etc. 
Conclusion:
The systems mentioned above come together to provide a robust IT infrastructure for successful manufacturing organizations. While PLM systems focus on the design and engineering of the product, and ERP and manufacturing management systems focus on the transactions, it is the procurement software that connects the ERP and PLM and completes the entire direct material procurement lifecycle. Established organizations usually have pillars 1, 2, and 4. While the 5th pillar is not adopted by many, it is the 3rd pillar that's a necessity for both new and established manufacturing organizations. Laying out the right tools to enforce processes from day 1 will help organizations significantly in the long run. We'll be excited to participate in brainstorming sessions on this topic. Also, we'll be happy to introduce you to any of our partners in finding the simplest/strongest solution for pillars 1,2, 4 & 5. For more information, you can contact us at [email protected] or schedule a free demo.