Monitor Real-Time Parts
Status
Review real-time counts and statuses on the dashboard. You will also receive in-app and email notifications every time you are assigned a request.
Request a Demo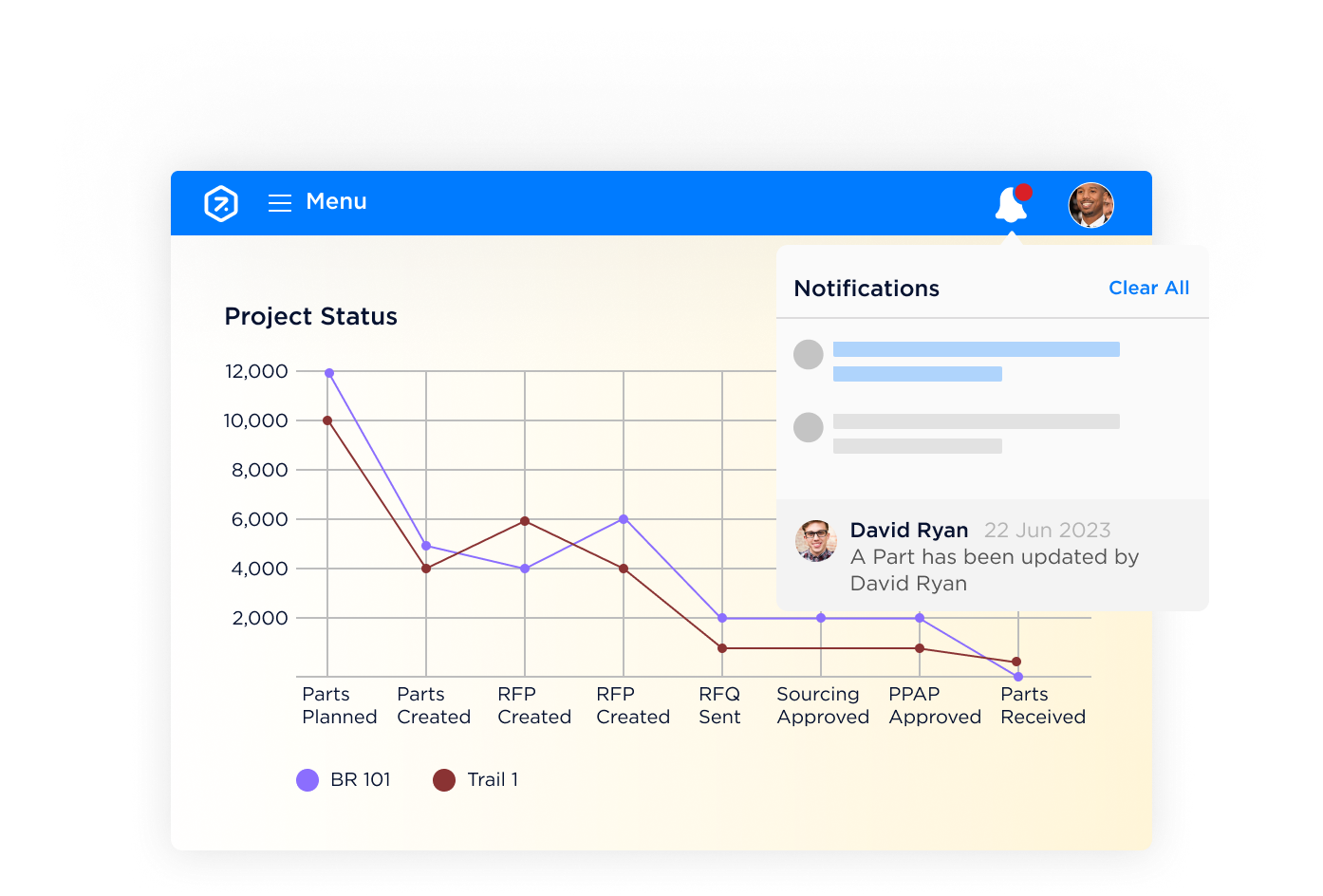 Stay Updated on Part
Development & Dispatch
You don't have to be in the dark anymore! Receive updates from suppliers on part development & dispatch. You can also request updates as required.
Request a Demo