Maintain your Master Data
Maintain your list of raw materials with standard unit and scrap rates, and supplier-specific rates. Capturing raw material specifications allows you to indicate preferred and equivalent raw materials in the RFQ.
Request a Demo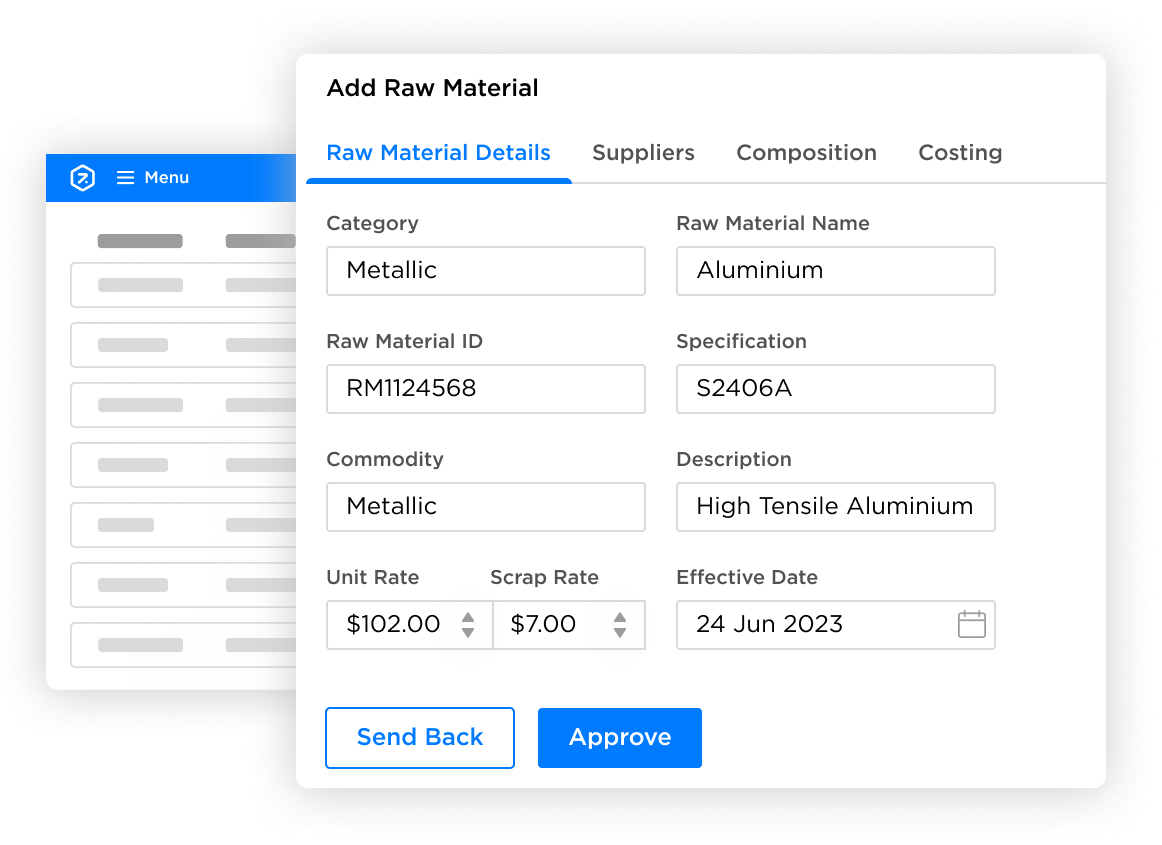 Manage Raw Material Rate
Changes
Zumen allows both buyer and supplier to request raw material rate changes in the master.  Well-defined workflows and rate change agreements ensure that rates are added or modified in the master only after due acceptance by the buyer and supplier.  Finally, rate change impact on part cost is automatically applied to POs, irrespective of whether the effective date is in the past or future.
Request a Demo