Comparison Views like
Never Before!
Compare BOM, part list and add delete side-by-side and review information such as missing and new parts, cost, and quantity differences for common parts. Rearrange views to suit your requirement: Comparative view, single view, grouped by system, or even show only parts that are not the same in both lists.
Request a Demo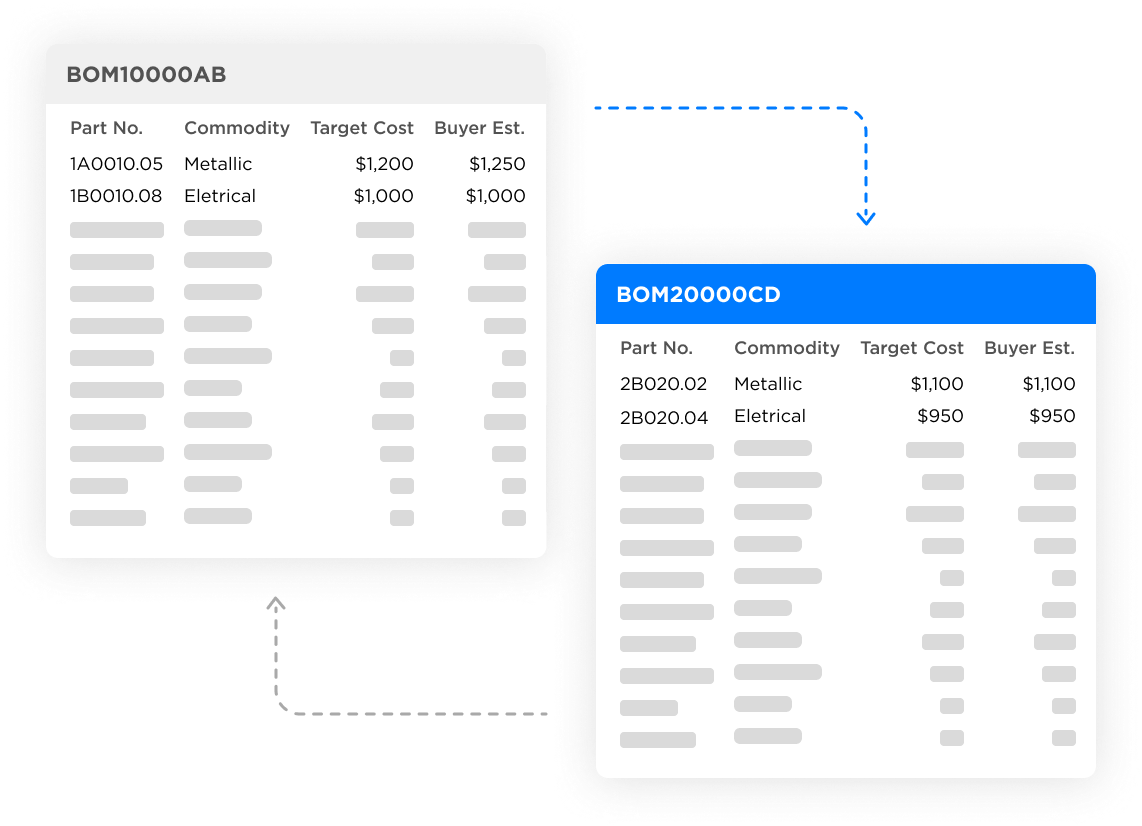 Cost Impact Analysis
Given that your primary objective is to assess whether the product cost is within target, Zumen highlights the cost differences between the two products, either cost savings or cost overruns, both at a product and part level.
Request a Demo