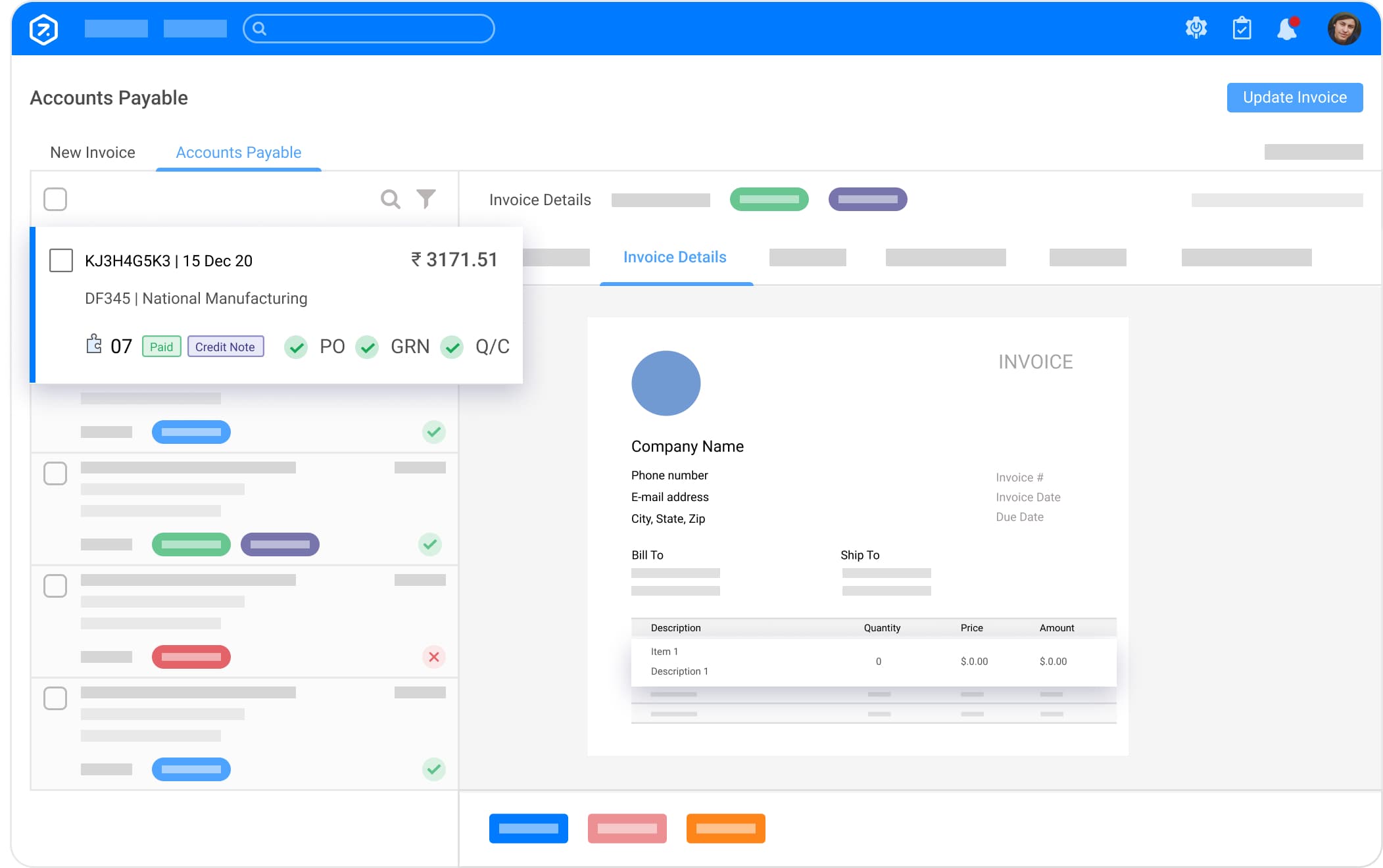 Upload and
Manage Invoices
Upload a pdf or an image of the invoice and Zumen accurately captures the information against the respective fields eliminating tiresome data entry works.
View and
Manage Credit/Debit

Notes

Manage your credit and debit notes and make informed decisions like offsetting it against future transactions.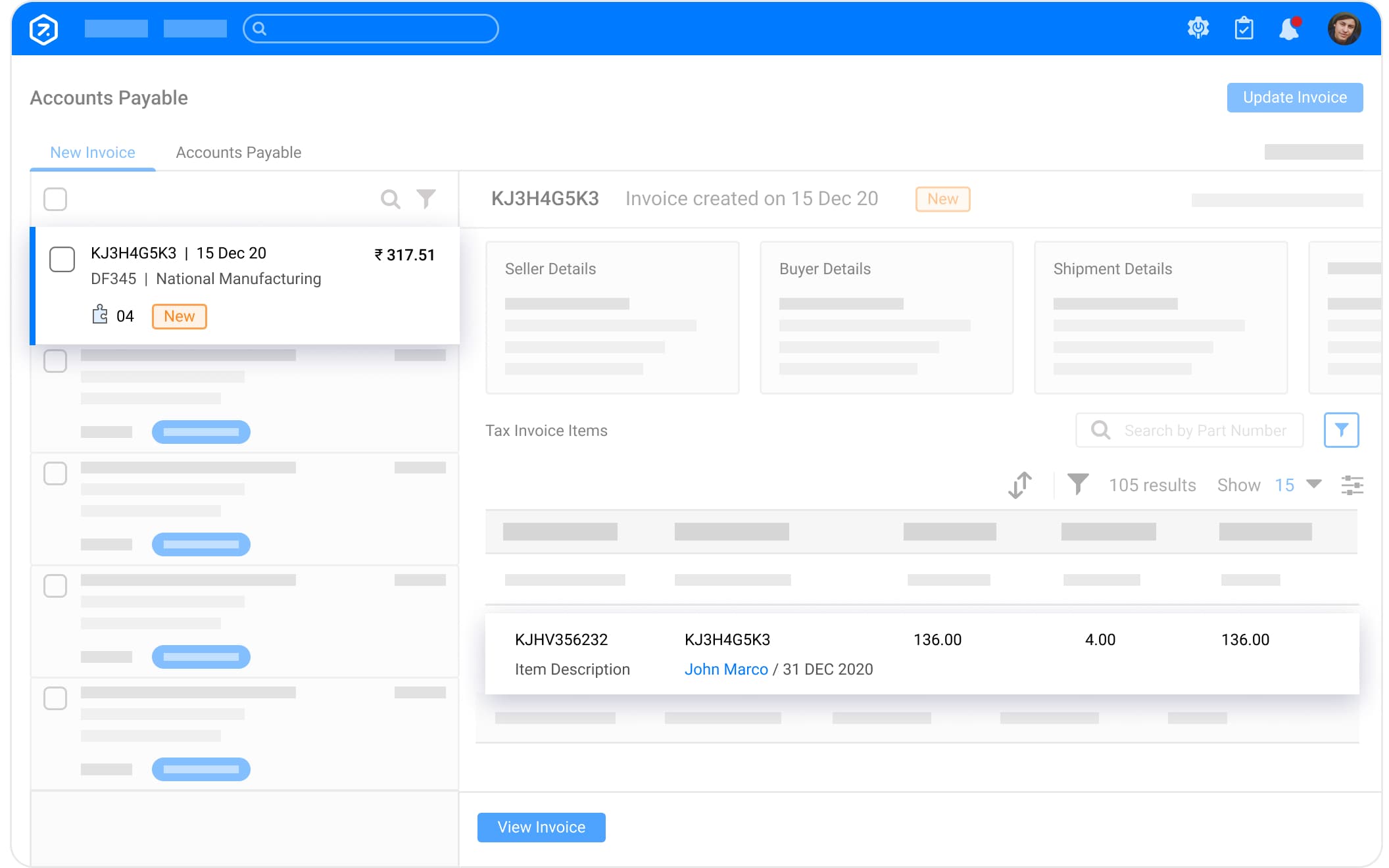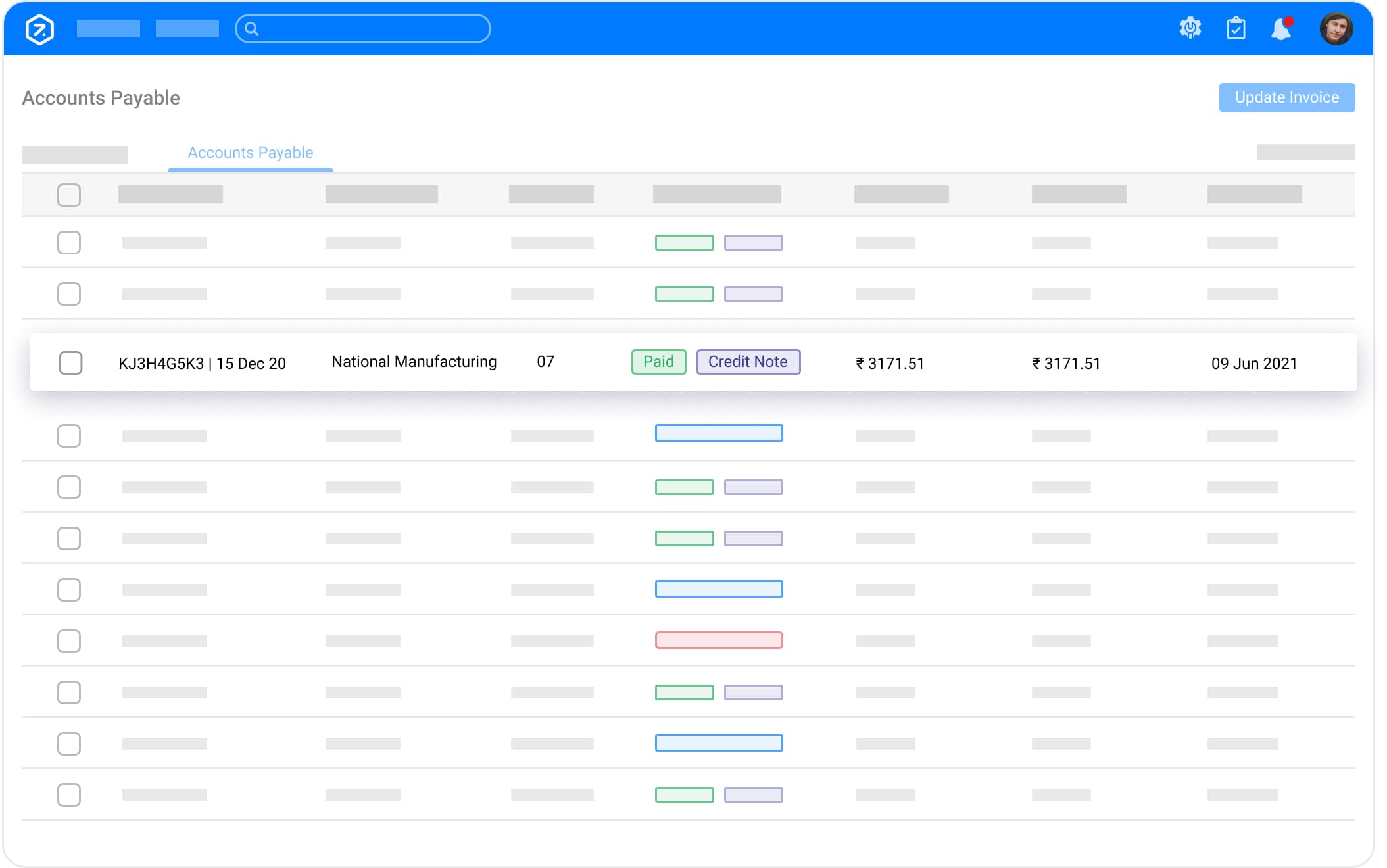 Execute and
Monitor Payment

Status

Monitor every trasaction details in real-time and take required actions. Thereby, speeding up the accounts payable process and ensuring increased compliance.