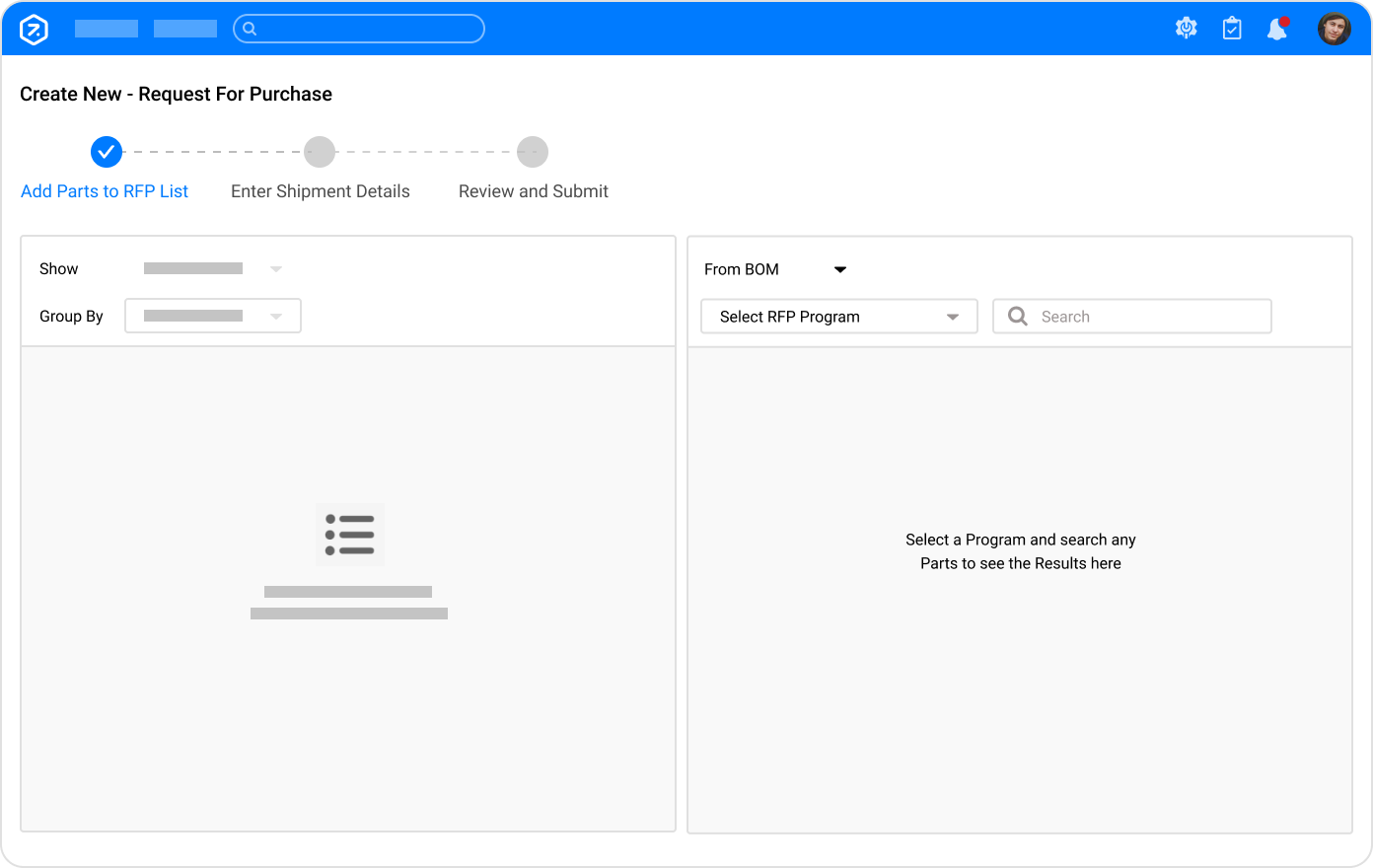 Create and Manage Multiple
RFPs, RFQs

and

POs

Create and manage your Rfx processes with ease and seamlessly integrate them into your contract lifecycle.
Seamless Sourcing
Approvals
Enable interaction between suppliers and buyers on the data, in real time for review and approval.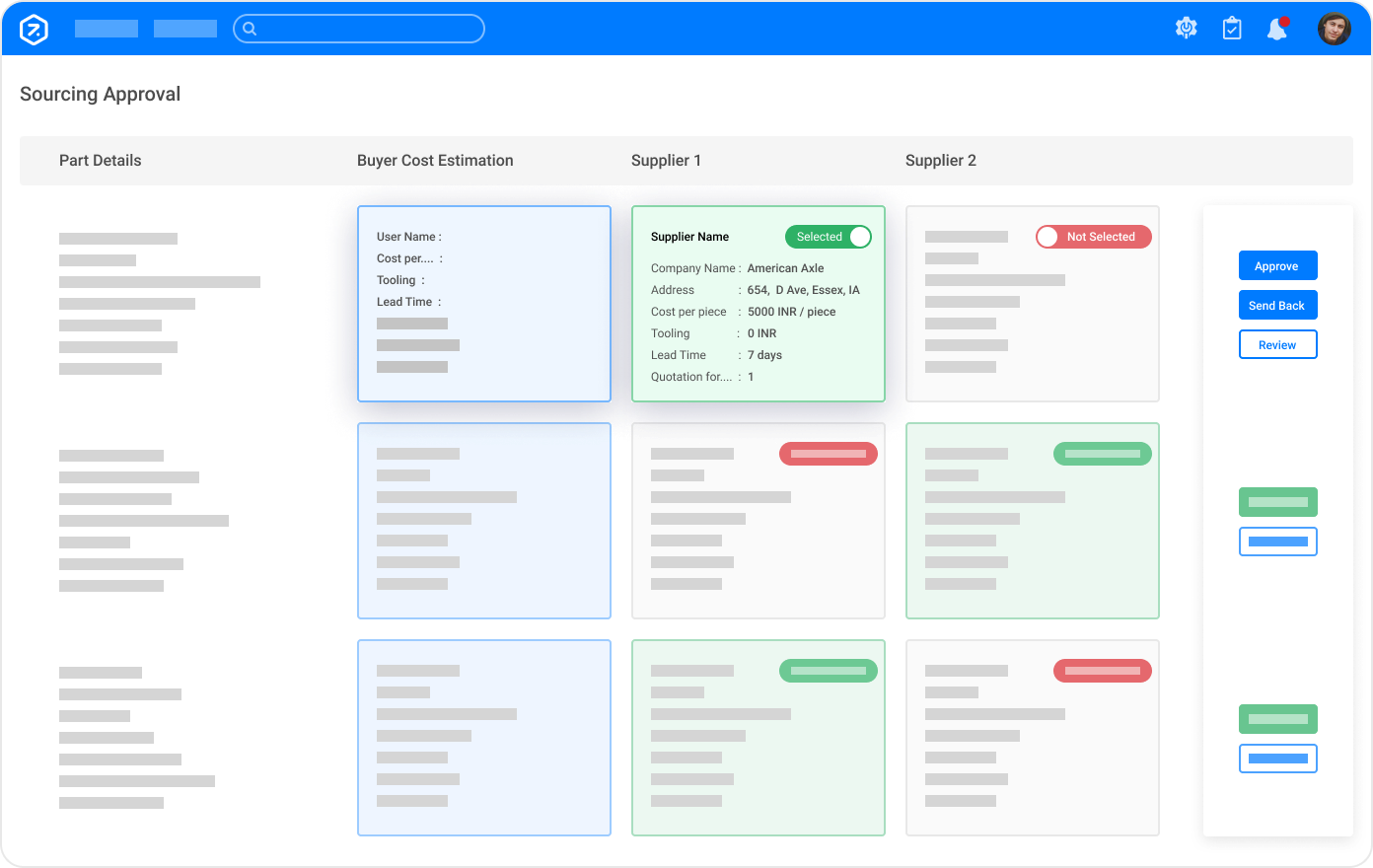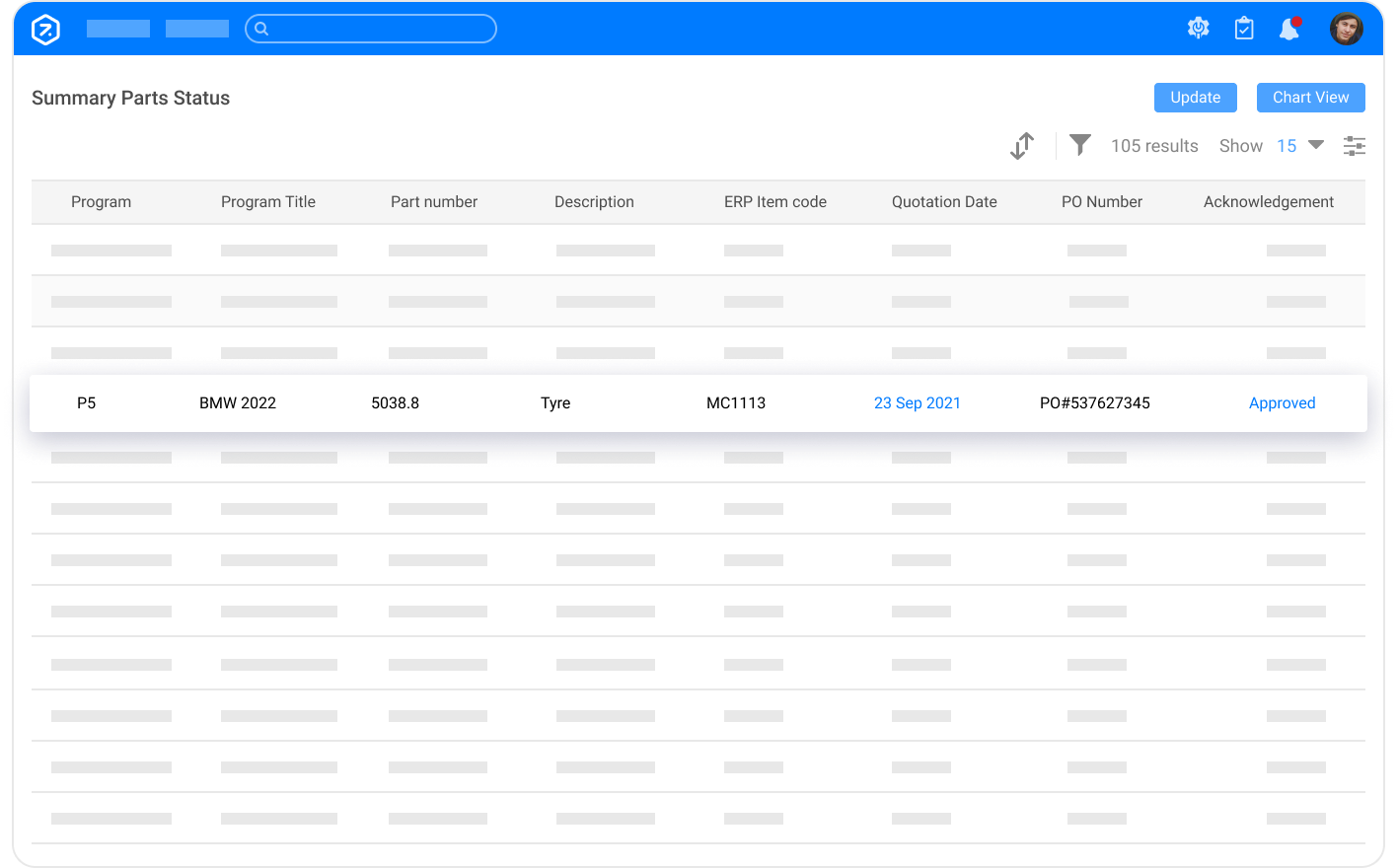 Monitor and Review
Parts Status
Part Revision Management and real-time alert for all the stakeholders across all the events for the requirement changes.