Customized Workflows!
We believe that a workflow should facilitate a business process and not the other way around! Value analysts or cost engineers don't have to wait for RFP approval; they can start their estimation activity right after the product data is imported into Zumen!
Request a Demo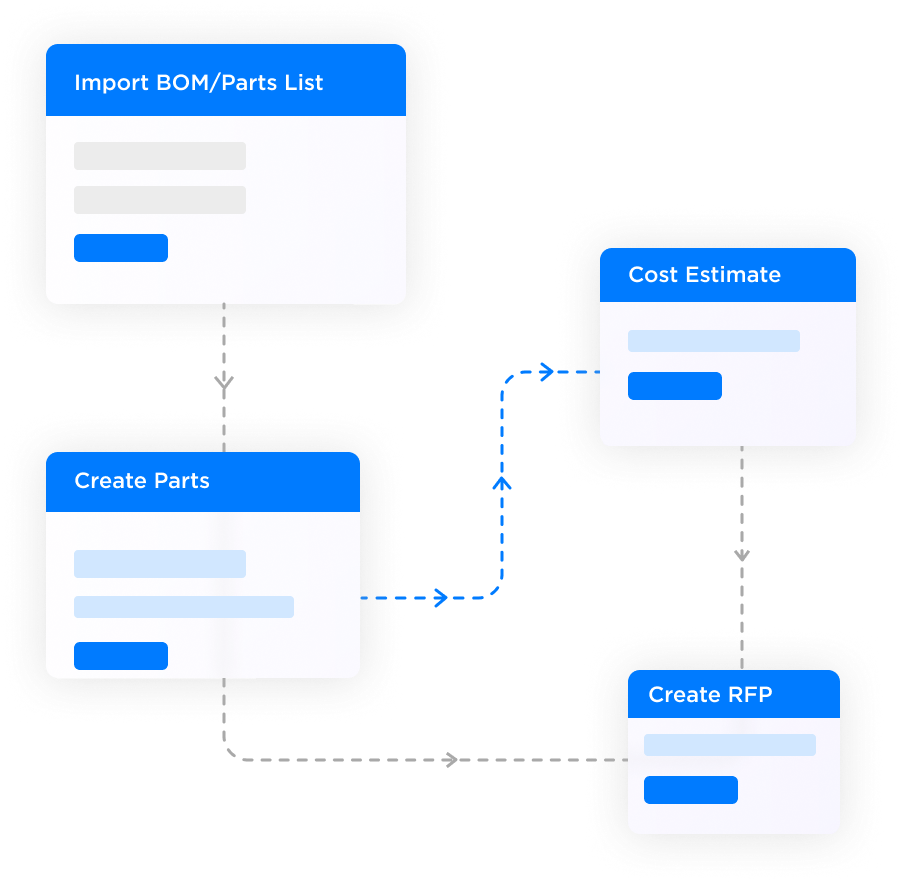 Just in Time Insights
And what good is it if you can't see data when and where you need it? All approved cost estimates display against supplier quotes for each part, where the buyer is required to make the supplier quote selection!
Request a Demo