Submit Quotations
Get your suppliers to submit a simple or detailed quote—you can even set the template that suppliers should see. Suppliers can bring down their transacting time by submitting quotes for multiple parts at a time! They can also initiate and respond to negotiation discussions.
Request a Demo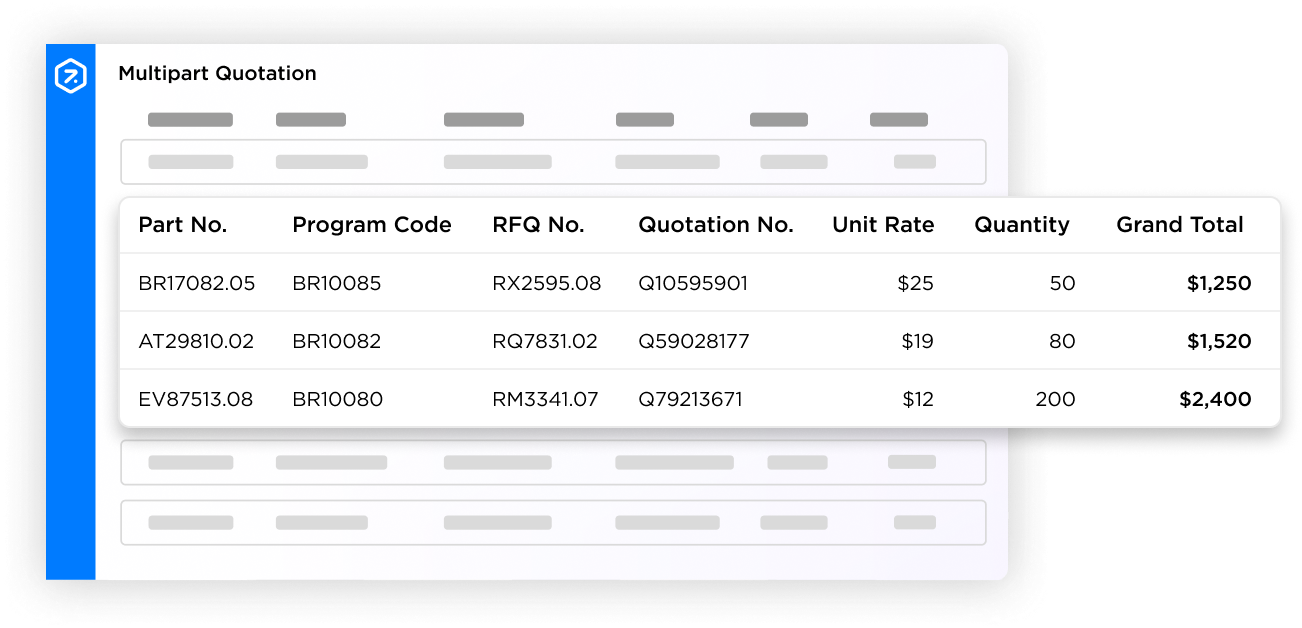 Receive POs & Update
Status to Buyer
Suppliers can accept POs sent to them and keep you updated on part development & dispatch.
Request a Demo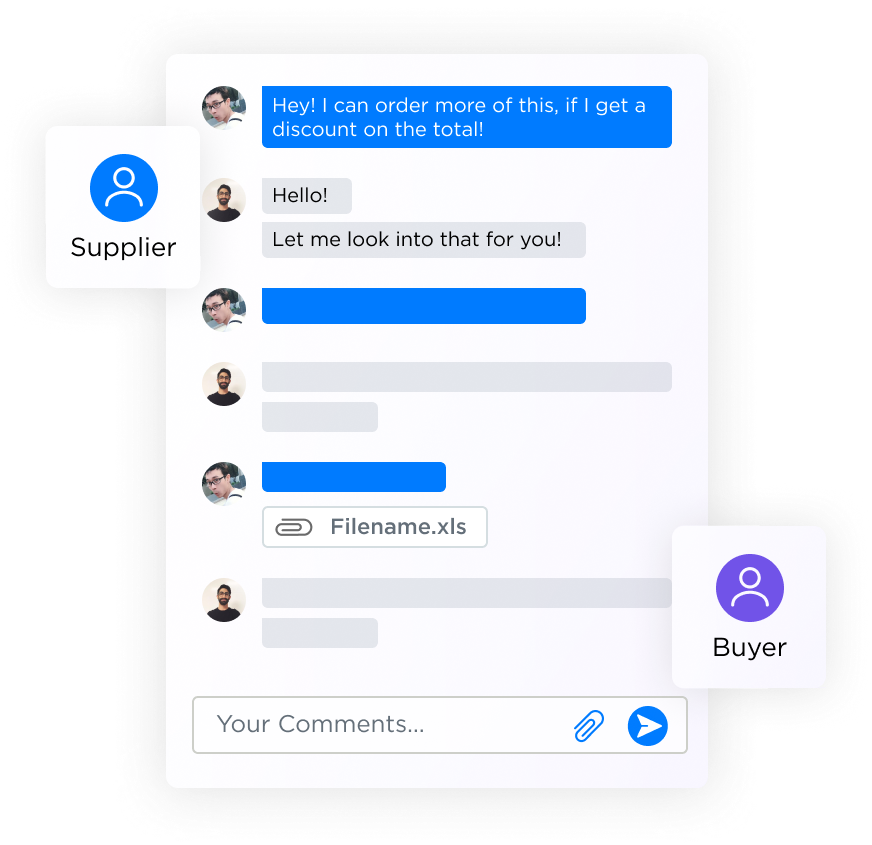 Have access to Raw
Material Master
Suppliers can access the master data with the supplier-specific rates for the list of raw materials they are working on and also review rate change agreements. Sharing all relevant data promotes trust and partnership.
Request a Demo