PLM and ERP Integration
Stop juggling
between applications
Real-time and end-to-end data visibility, process streamlining, and reduced costs. Achieve this and more with Zumen's integration framework! Zumen's pre-built connectors make it very simple to connect with PLMs such as Teamcenter and Windchill and ERPs such as SAP, Oracle, JDE and others.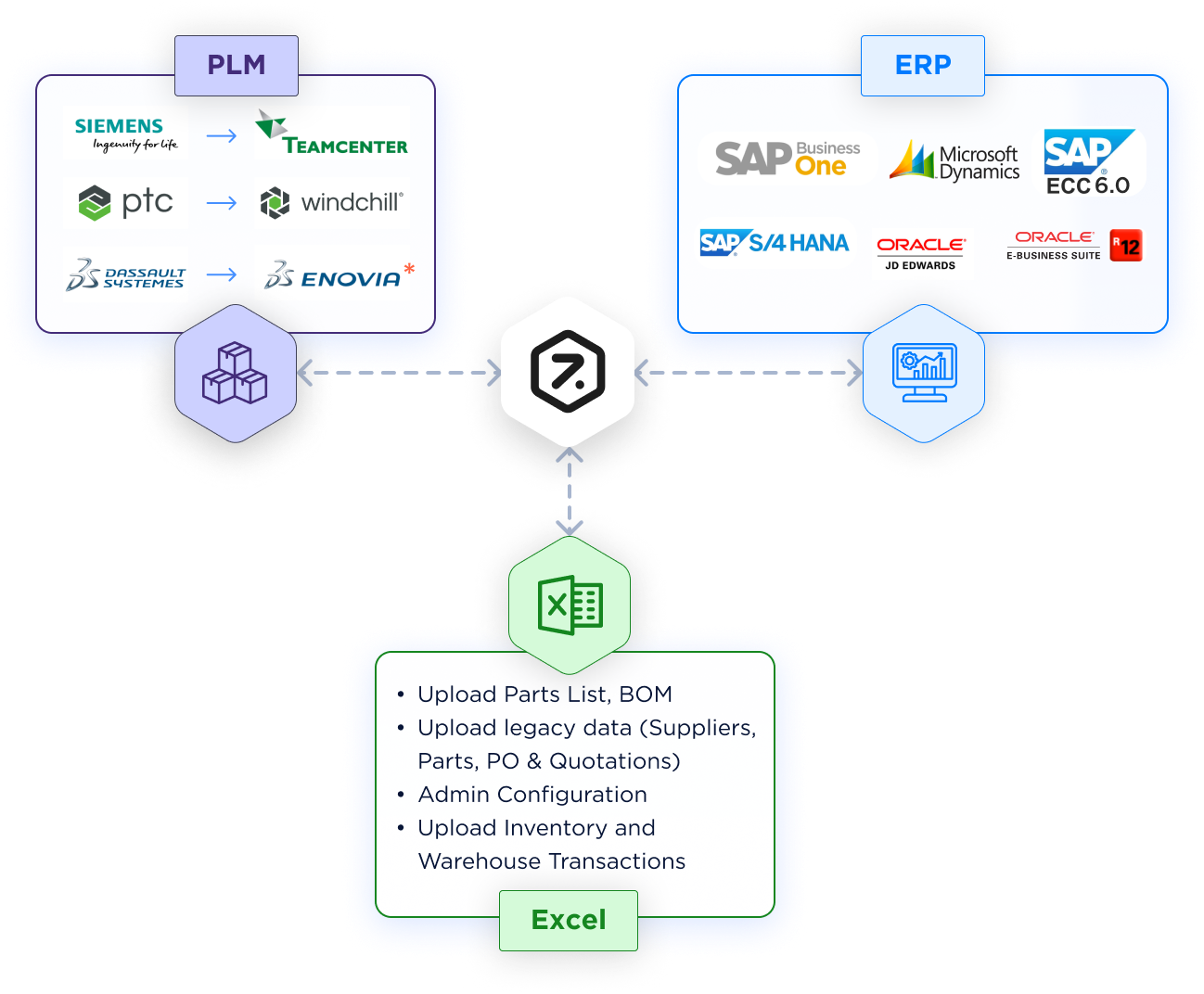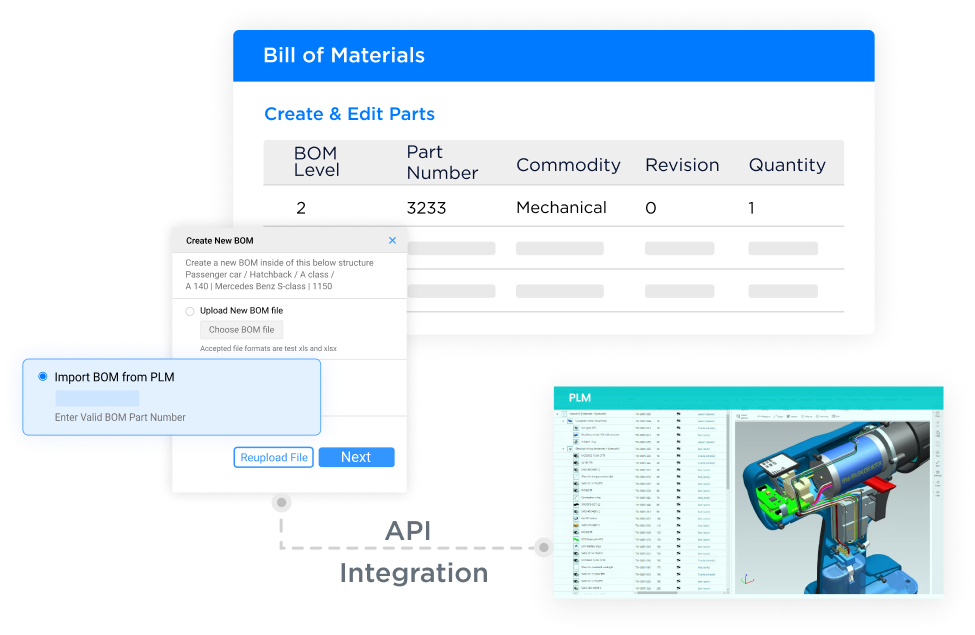 Integrate with PLM
Stay up to date with BOMs, Part Lists and drawing revisions, get notified on revisions to avoid errors and rework. Share part drawings with suppliers when issuing RFQs.
Integrate with ERP
Connect, Configure, Capture and exchange data with your ERPs. Zumen's integration layer can establish two-way communication with ERPs and present the relevant data at the right time and right place to make quick decisions.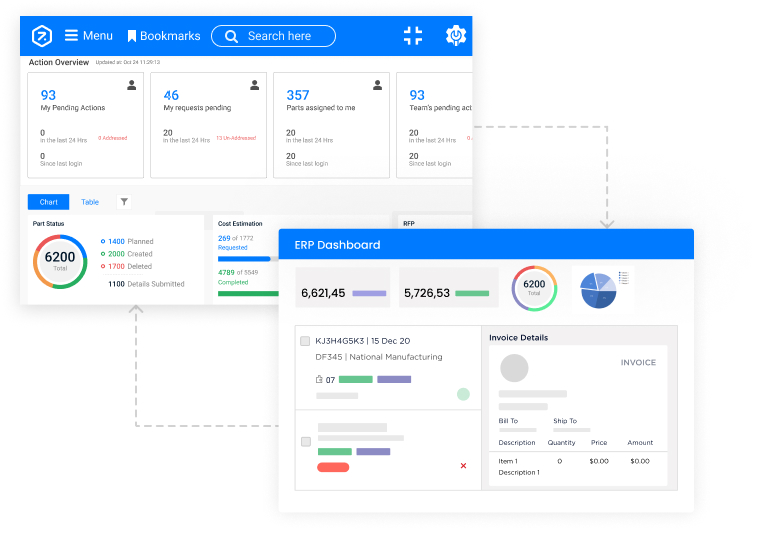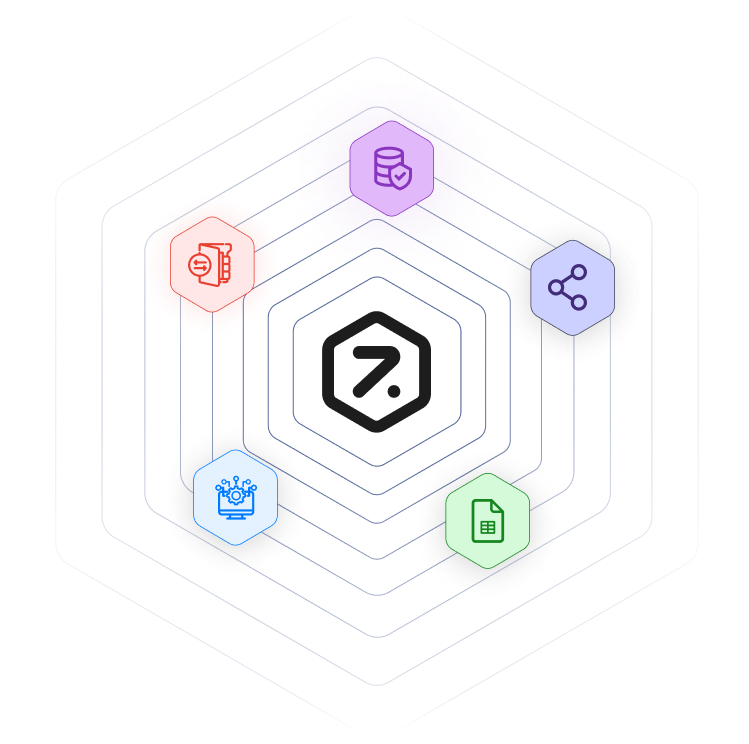 Upload an Excel
Uploading a BOM or a Part List using an excel is straightforward in Zumen. Map the Excel columns with the Zumen fields and import the file. The data is immediately validated and laid out in front of you for further processing.

Simple
Connecting with enterprise PLMs and ERP
is very simple and straightforward
with pre-built connectors.

Fast
Eliminate the long lead time to
go-live. It just takes 2-3 months
to complete the integration process.

Cost Saving
Save your investment by reducing the integration
effort. Our highly skilled engineers are experts
in integration support and maintenance.