Spend Management: Effectively Managing Direct and Indirect Spends
Business |
September 01, 2021
| By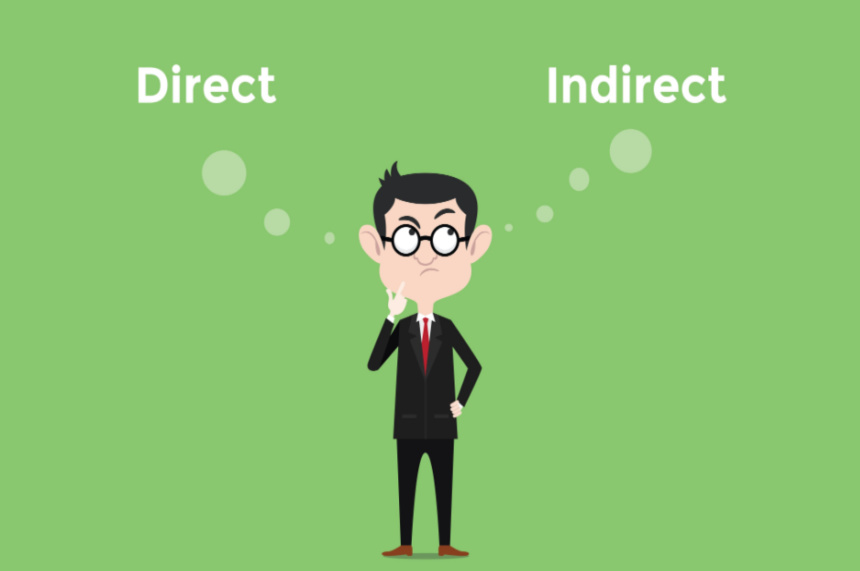 Spend Management: 
The primary goal for Procurement leaders is to optimize the purchases as more than 70% of their company's revenue is spent on purchasing goods and services – both Direct and Indirect. While direct material purchases are converted into a product through the company's core competency and proprietary knowledge, indirect purchases help run the company.
Quite obviously, direct material determines the success of a product in terms of time (to market), cost, and quality. And indirect items determine the efficiency and morale of the business setting up the employees for success.
So, differences apart, both Direct and Indirect spending are integral to the organization, and it is crucial to keep track of both. Unlike businesses involved in offering pure services to their customers, product manufacturing companies need a system that can help manage and optimize both these aspects of spend.
Most spend management solutions have been built for the services organizations. A comprehensive Source to Pay suite like Zumen is built for product manufacturing companies to help them manage the part life cycles, just as easy as creating and tracking budgets.
Integration with PLM
Product Manufacturing Companies have a well-defined PLM process. As the products go through various development stages they require multiple resources. Tracking of the product and part lifecycle is critical for the overall success of the product in terms of time, cost, and quality. And the part cycle is inherently bound with the procurement lifecycle.
While simple spend management software can help with tracking the program spending, they do not have the understanding of the product and part life cycle that is the output of the program.
For this reason, your procurement system needs to talk to your PLM. Needless to say, the easier it is to integrate your PLM and procurement, the more are your chances for success.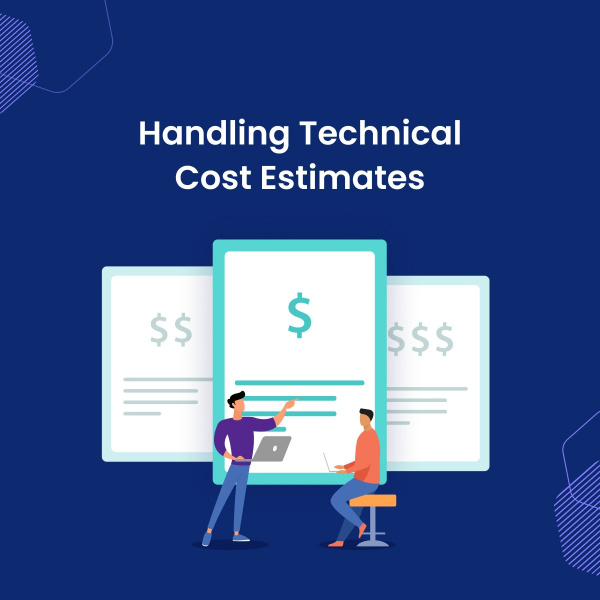 Part Technical Cost Estimates
Maintaining a centralized record for part cost estimates can be challenging, especially for a Product Manufacturing Company that designs and purchases thousands of parts during every stage of the product. While there are some good tools available for estimating the cost of manufacturing a part, we know from inside the industry that the materials, process, handling, packaging, and logistics could vary in a million different ways within the same sourcing event. This means each cost card is different and the companies end up creating their own versions for every part. So, you need a direct material procurement module that understands these needs and allows you to estimate and manage costs efficiently, in the context of the part lifecycle.
This technical part cost estimate is significantly different than spend-management in the context of business/ project spend; that the run of the mill spend-management software is not equipped to handle.
Strategic Sourcing (for Direct and Indirect)
Employing a strategic sourcing process is crucial for a product manufacturing company with hundreds of suppliers and thousands of parts. With global organizations adapting to the pandemic impact, supply chain management demands a resilient sourcing process. Organizations base their sourcing strategies on acquiring materials at the right cost, time, and quality. A simple spend management software cannot deliver this.
A comprehensive source-to-pay software, on the other hand, helps you select the best supplier with evaluation metrics such as price comparisons, negotiation tracking, price break capturing, and real-time status update. Drive digital transformation in your procurement process with more than just a spend management tool.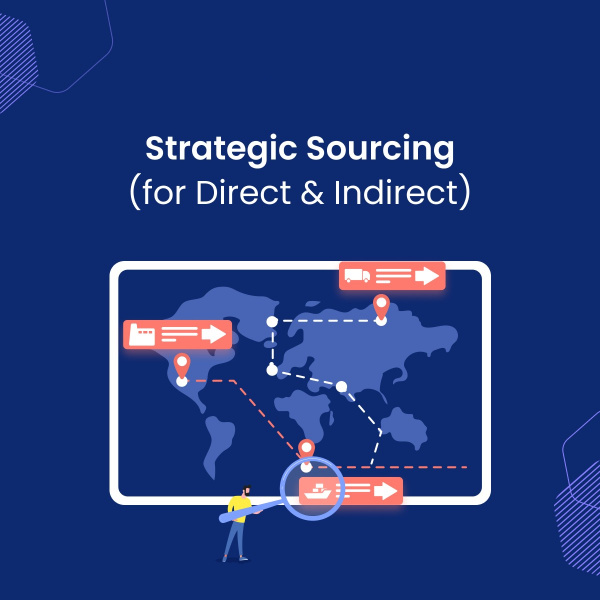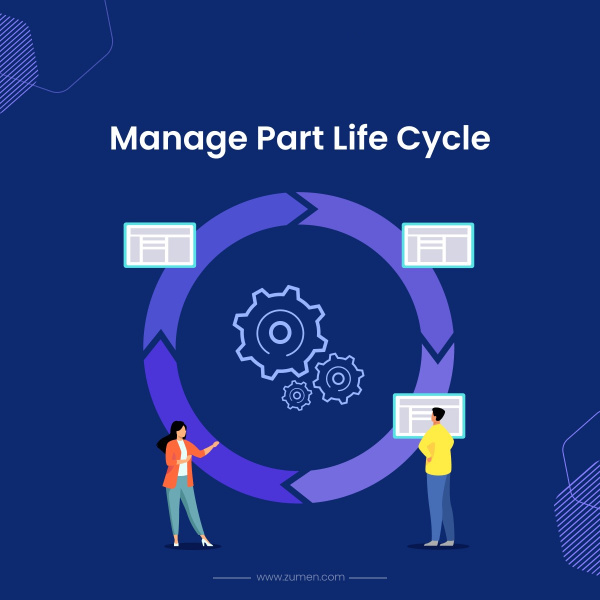 Part Life-cycle
Every part that goes into the manufacturing process is diverse. Maintaining records on every single of these components is highly critical but overwhelming. Procurement managers face the challenge of inspecting the quality of every single product in the production cycle and approving them.
A streamlined source-to-pay platform helps you track approvals, examine the quality, and manage the lifetime of every single part of your procurement process in a single dashboard.
This is where a Source-to-Pay solution differs from a Spend management tool that only tracks your budgets and purchases. Maintaining a comprehensive database allows you to trace, retrieve and compare the information at any given time and place.
Document Life-cycle
When there are more than hundreds of suppliers and thousands of parts in your procurement process, was only documentation going to be minimal? Procurement teams have to manage piles of documents – from supplier negotiations to invoices. They also have to draw contracts, check compliances and get approvals for each and every purchase they make. This takes a toll on the efficiency of the procurement process.
Take the burden off your team's shoulders with an end-to-end procurement software that digitizes all the paperwork and maintains a single, secure depository of the contracts, compliances, and approvals. A cloud source-to-pay software helps create contract templates, send them to suppliers and get easy approvals on the go, thus reducing manual intervention and improving efficiency multifold.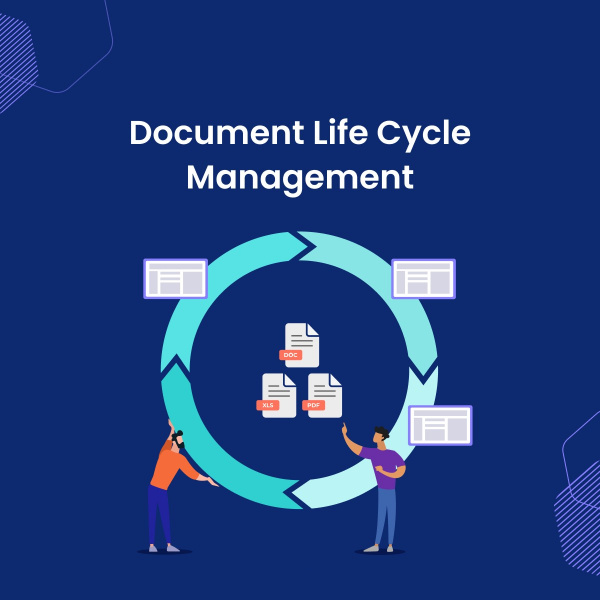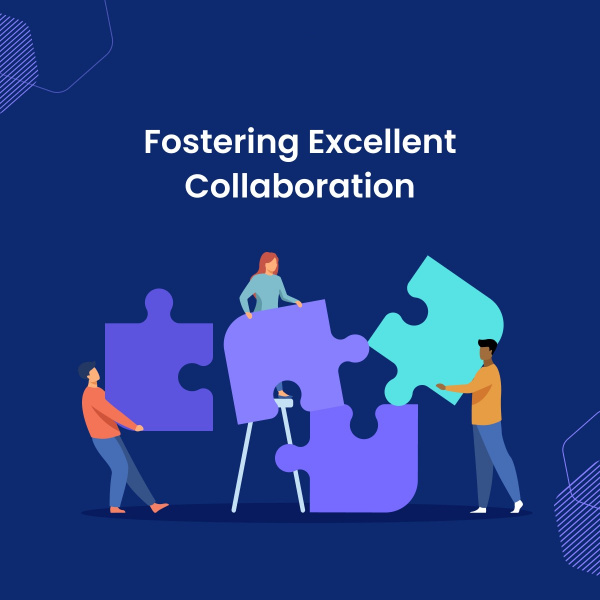 Excellent Collaboration
In an industry that runs on machines, organizations only focus on the success of processes and the efficiency at which they run. Abstract factors like collaboration and building a good supplier relationship is often overlooked. Whereas in reality, it is one of the most significant factors that determine the success of your product manufacturing process.
During challenging times like these, the supplier relationship aids organizations in their procurement process more than any contingency planning or crisis management. An engaging source-to-pay tool fosters better collaborations within your team and with suppliers at every step of your procurement process. Here, a spend management software won't suffice. Bring together your workforce and your supplier with collaborative Source-to-Pay software.
Complete Procurement Transformation
A Procurement operation consists of multiple intricate processes that serve a specific purpose. Product manufacturing companies treat these processes as individual departments that work in silos and focus only on one task at a time. An intuitive source-to-pay software brings together all the functions of the procurement process together and provides comprehensive solutions at every stage of the product life cycle.
A source-to-pay suite like Zumen helps transform your procurement process with strategic functioning and a data-driven approach. Redefine digital transformation with data at the forefront and a connected workforce to drive the change.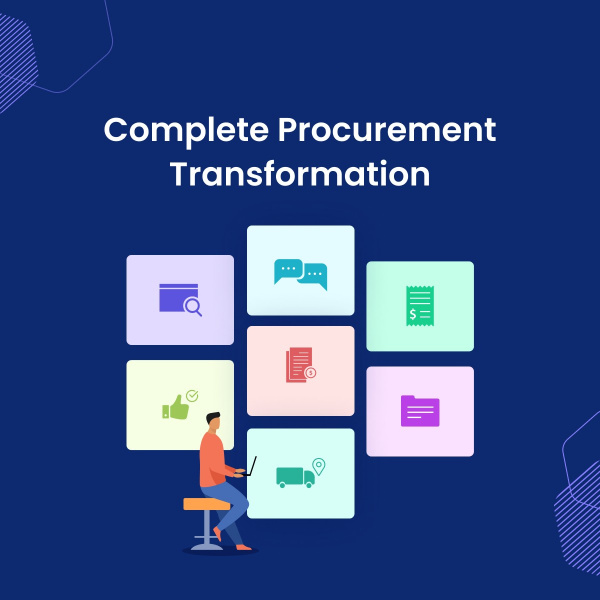 Conclusion
So it is clear that the companies that are looking to implement a simple spend management solutions may have visibility and control over some part of the Indirect spending only. But they leave so much on the table at every purchase both direct and indirect.
Whereas solutions built primarily for the manufacturing companies, like Zumen that cover both Direct and Indirect ensure that they are able to monitor every single transaction, multiplying the opportunity multi-fold.
Targeting the cost of the supply parts, efficiency in supplier interaction, and supplier performance management ensure the Product Manufacturers are able to implement changes much faster and negotiate and settle better rates. This has an immediate effect on the companies' bottom line.