Why Digitalize POs using
Zumen?
Digitalizes the complete process as opposed to just the PO document! Send POs to suppliers and receive acknowledgments and status updates from suppliers.
Allows great flexibility in managing PO templates and other PO configurations globally.
Comes with a powerful integration framework with ERP systems so that existing processes are not impacted.
Request a Demo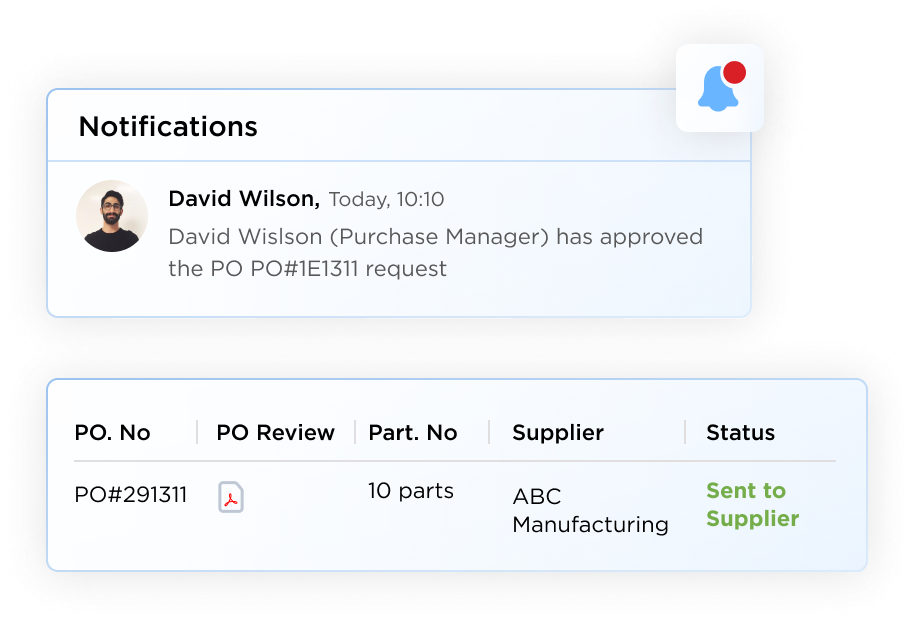 Purchase Order Management Made Simple
Flexibility & Control
Customize fields in the PO template as per your needs. You can choose from an existing list or create your own fields. You can also configure other global settings such as PO creation and amendment conditions and workflow.
POs for every situation
Choose the PO document—standard, blanket, spot POs— based on your business needs. Want to raise a PO even for a sample part? No problem, we got you covered.
Process Efficiency
You don't need to waste time anymore resourcing the same part as long as the request meets defined prerequisites. Create POs from approved purchase requests or create blanket agreements from released standard purchase orders without sending RFQs to suppliers!.
Integration
POs can be released in Zumen or your ERP as per your business process. And the integration framework in Zumen makes this a seamless process.