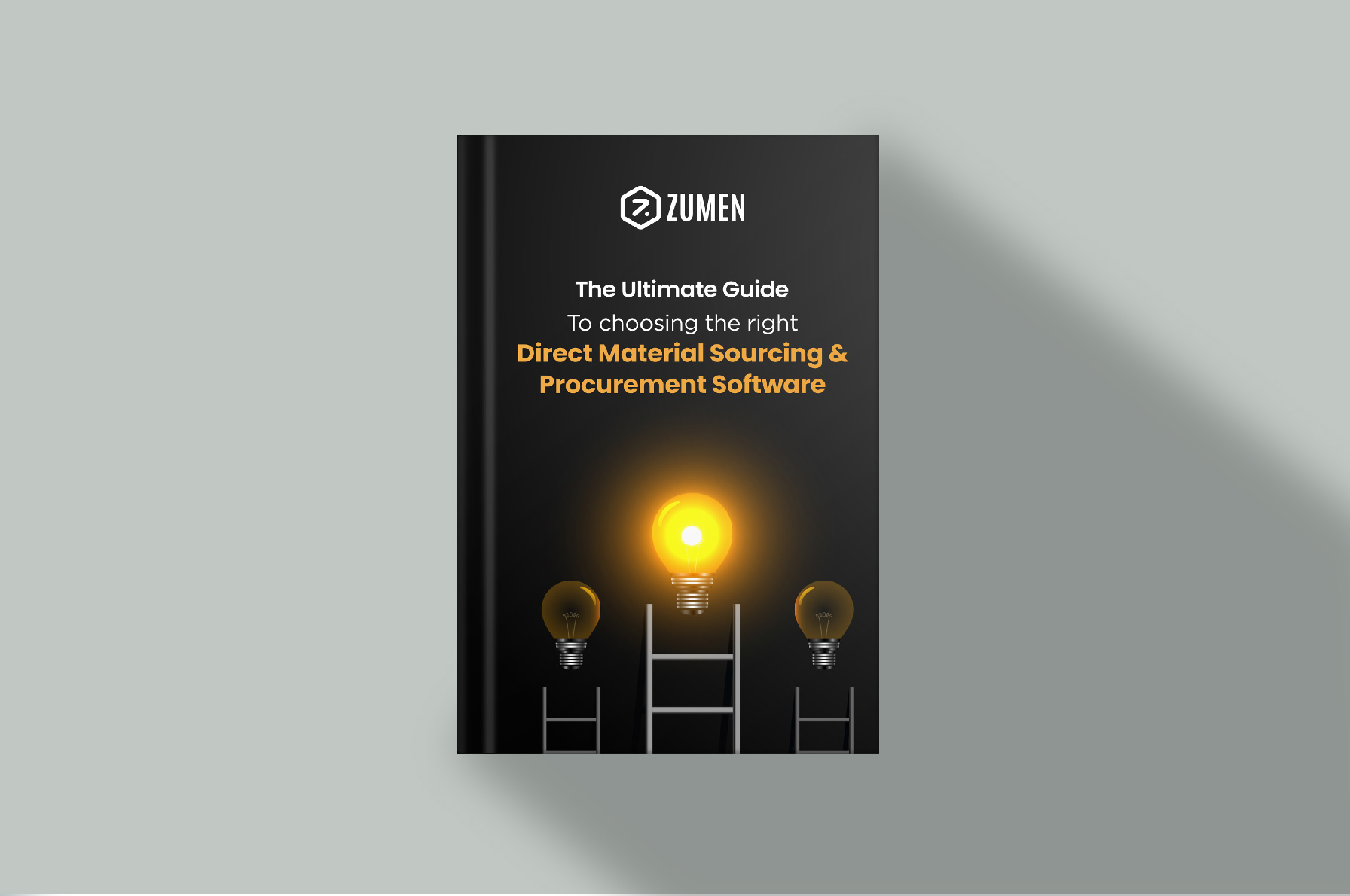 e-Procurement Software Workbook: The Ultimate Guide to choosing the right Software for Direct Material Sourcing & Procurement
Direct Material Procurement digitalization has been a point of discussion in product manufacturing companies for some time now. Automating direct procurement and optimizing the source-to-contract process can save businesses time and money. But it is impossible to achieve these with emails and spreadsheets, hence it calls for a dedicated e-procurement software.
Direct material procurement accounts for about 65-80% of the spending in product manufacturing companies. So, choosing the right e-procurement software comes with a huge responsibility. It is a big commitment and involves a lot of research. The majority of the enterprise systems out there focus only on the transactions. When it comes to direct procurement, ERPs allow the buyers to release Purchase Orders (POs), receive materials, and release payments against the PO. But, it does not cover the entire direct material procurement lifecycle. Hence, there is a need for procurement software that complements ERP in completing the direct material procurement lifecycle.
The objective of this guide is to provide a complete framework for IT managers in selecting the right e-procurement software to manage Direct Material Sourcing and Procurement. In this Ultimate Guide, you will read about,
-> History and context for the Manufacturing IT space.
-> 10 reasons why customizing an ERP for direct material procurement is not a good IT approach.
-> 7 steps in shortlisting and finding the right direct material procurement software with a downloadable detailed vendor evaluation list.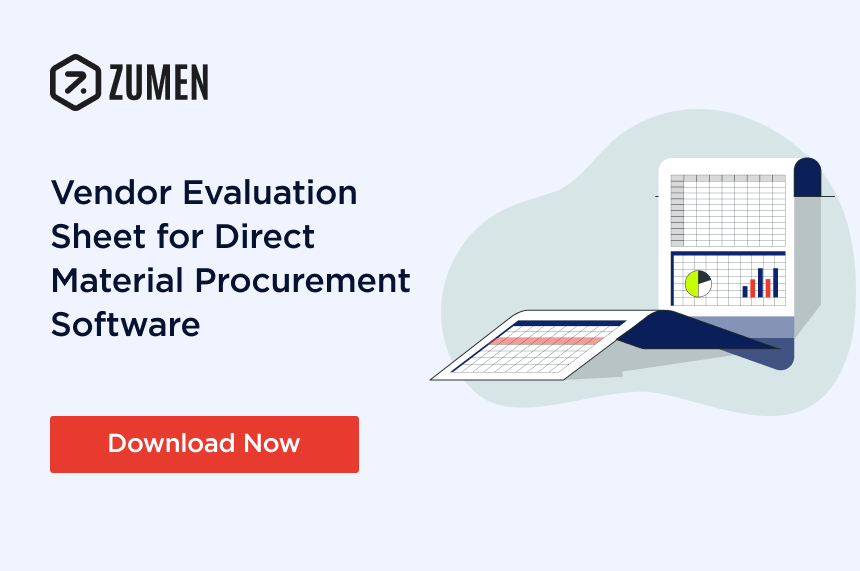 While this guide is in the context of sourcing/e procurement software, the steps or framework can be replicated when choosing any best-of-breed software for other business processes.