Meet the Zumeners - Episode 11
October 14, 2022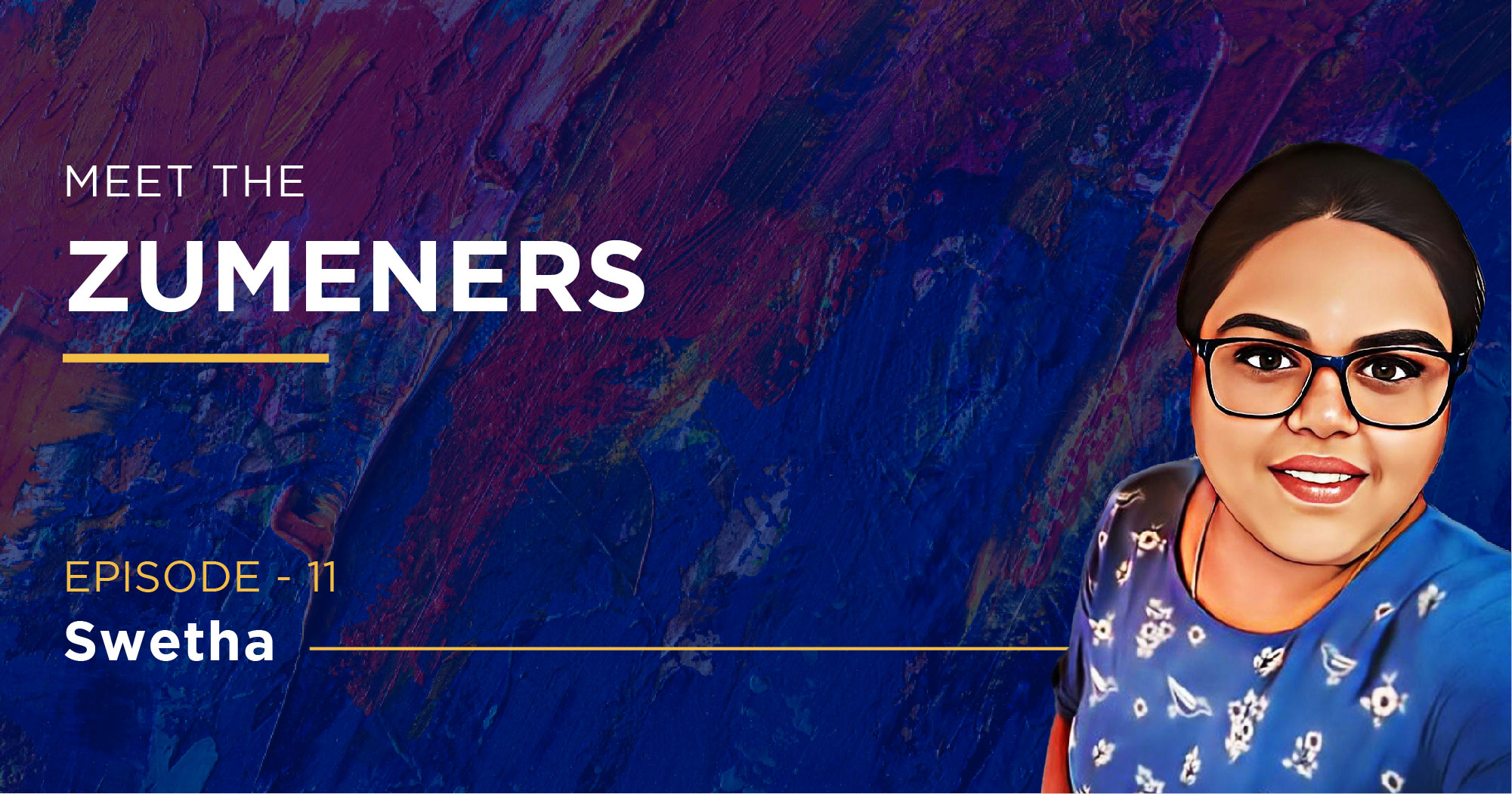 Nothing feels better than doing what people say you cannot do – Kylie Francis
Well, I'd like to share two simple things with you today. Appearances are deceptive. Seize every opportunity.
And thank you for taking the time to read.
My Story
I come from a very humble background with a traditional patriarchal setup. And I had to fight for opportunities every single time. During my early school days, I was very shy and lacked confidence. Many around me bullied me for my appearance and to stay away from them, I found comfort in being in a shell. I was always under the impression that I could not achieve anything in life. It was only during the sixth grade that I came out of my cocoon. My friend helped me come out of my shell and groomed me. She taught me to see things in a positive way. And it was because of her that I participated in school athletics competitions and won 1st and 2nd place in 400m, and 800m relay races. I also became the school pupil leader during classes 11 and 12. I felt like a book that many wrongly judged.
My friend did not allow me to stop and she wanted me to try singing. She felt that my voice had a special quality. And so I decided, why not? I really wanted to participate in a competition at Seethalakshmi Ramaswami College which is in Trichy. The college has a history of technically strong singers and the competition will always be tough. Even though I was initially chosen to participate, for many reasons, I was not allowed to by my school. But this did not pull me down, rather it motivated me to try new avenues. I started singing in my colony festivals, and as destiny would have it, a person who was attending the festival recommended my name to my school music department.
Again an opportunity presented itself and I held it tight this time.
I participated in the music competition held at Ramakrishna College, where my school has never won a prize for singing. The rule was to sing without karaoke and use a minimum of two instruments. I requested the judges to sing with only one instrument – a keyboard, played by my school friend, and I was lucky that they accepted it. And to my surprise, I broke the jinx. Only after this victory, I realized that people do not care about what's on the outside, rather, they are eager to know who you are on the inside.
Remember. Keep Running!
After my schooling, I took a year off and started preparing for the Chartered Accountant (CA) exams. But unfortunately, I missed by a mark or two. Following that, I studied Bachelor of Business Administration (BBA). I tried to clear CA even after that, but again, I failed. Failure felt like awful-tasting medicine. In this situation, I chose to be unfettered. Sometimes life hits you hard with a brick. Never give up hope. The fact that I loved what I did keeps me going. And it still does.
To divert myself, I shifted my attention toward education and singing. I also started participating in multiple competitions and won prizes too. In one of the inter-college cultural competitions, my college bagged the overall trophy too! My performance here impressed my college principal, and she nominated me for college president. Though I lost the presidential election by 2 votes, I was voted as the college secretary. I realized there was an opportunity here to learn about event management and multitasking.
Usually, in my college, multiple events happen and it's the students who handle all the organizing parts. And I did not want to miss this opportunity. In my capacity as a college secretary, I organized 10 departmental events. And it was our batch that organized the first intercollegiate event. I was appointed as the organizing head. This gave me the opportunity to work with multiple teams. What I learned there is helping me now too! And the cherry on top was that I was awarded the Tirupura Sundari Award for Best Outgoing Student. The word Tirupura means the best of three worlds, and Sundari means the most beautiful.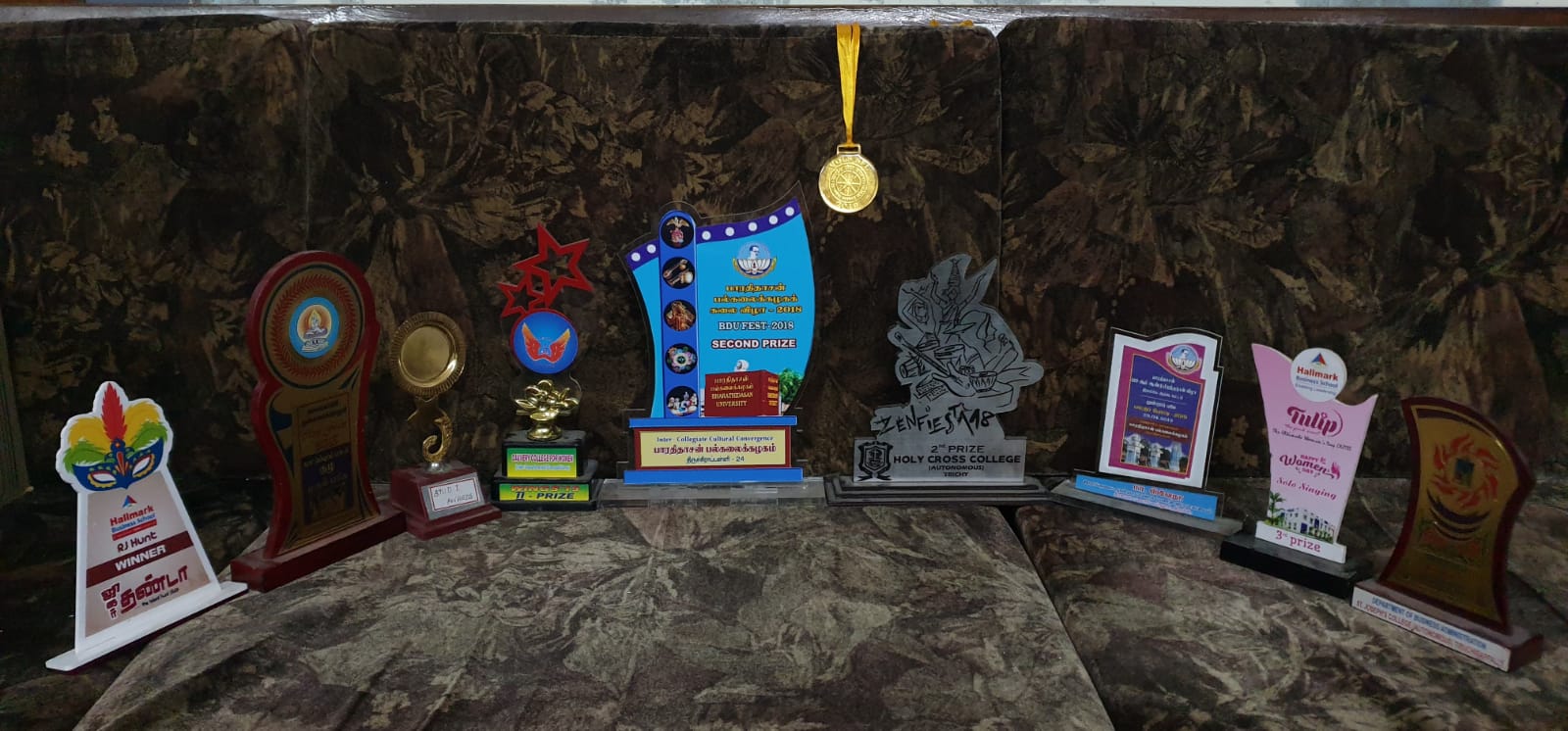 The Future is Bright
Fast forward to today, I am at a place where opportunities are abundant. And I know the value of each opportunity. At Zumen, I get the freedom to practice my past learnings and in return, I gain new lessons too. I treat each day as my last and try to give it my all so that when I look back I should not crib about missing out on an opportunity. In my journey so far, I trusted myself – my gut, destiny, life, karma, etc. This has made a lot of difference in my life.
To all those out there, keep trying new things, explore new avenues, and see what you are good at. In your journey to discover who you are inside, you need to jump in at every opportunity to learn and grow. Fail early. Never get bogged down by your struggles. No matter what you face, get up and run. And in doing so, I found that I am good at inner strength. What's yours?