Meet the Zumeners - Episode 10
September 08, 2022
If you don't give up on something you truly believe in, you will find a way.
–Roy T. Bennett
Hi, mine is not a rags-to-riches story. Mine is a story of a man who found his way midway through life.  
Till my college days, I was a happy-go-lucky person. A backbencher by profession, I used to chill and was never serious about life. Seeing the word backbencher might let you believe that I would have excelled at sports. But I was not. I would barely watch any sports, let alone participate in one. The irony is that my mother is a National- level Volleyball player. And only after my undergrad did I realize I have a life to live and decided to be serious about it. Guess the first thing I did? I fell in love with books. But I did not feel like wasting my time reading fictional ones. No offense to all the fictional book fans. It is just that I was hungry to learn a lot of stuff, and I felt reading stories penned by famous authors was not an option. 
An opportunity knocked on my door
I got selected by one of the BPO companies that visited my campus. I read my BBA at Guru Nanak College and graduated in 2011. In those days, similar to how Saas is today, BPOs were looming in every corner of the country. And unfortunately, I was with my first company for only three to four months, and the company had to close due to various reasons, another common thing for BPOs. 
Later, I had an opportunity to work in a reputed firm as an AR caller for medical billings. As an AR or Accounts Receivable caller, I had to call the insurance companies regarding unpaid claims. With pre-written scripts, I had nothing much to contribute. But the only arena to prove myself was during the actual call, where I was confident and clear in my communication. HR noticed my performance and decided to transfer me to the sales team. Looking back, I realize that sales chose me. 
I learned an important lesson here. 
No matter what your role is, give it your all. Results will automatically follow, and doors to new avenues will open. 
At sales, I was fortunate to find my first mentor, Mr. Vasan. Until I met him, I was under the impression that I could do anything and everything faster by taking the shorter route. But he made me realize that such an approach is wrong and not the right way. Working hard and smart is the only hard and fast rule available if I want to taste success. It was an eye-opener for me. I immediately started applying his virtue. Just like everyone else at the start of their careers, I was a soft clay, ready to be molded, and his words of wisdom shaped me.
And Hurray!!! I tasted my first success
Later, I had an opportunity to work with another reputed company. And here is where I tasted my first success. I was able to perform well from the first month. My work majorly involved cold calling, and I was acing it quite well. Not to boast here, but I felt it came naturally to me. And my urge to learn more pushed me to explore PHP (Hypertext Preprocessor) website development. I utilized Youtube to learn A to Z about PHP website development. Any hiccups, my friends from the development team helped me out. And voila! I learned PHP website development, and I was able to develop a few websites too. 
I learned that anything is possible and doable if we put our heart and soul into what we do.
But what happened next shocked me. 
Failure said Hi!
A year later, I joined as a Team Leader at my friend's start-up. I performed well and brought in new projects from the first month onwards. But, our company struggled to handle the large client influxes. We did not have the resources to deliver the projects on time, even though we tried as hard as possible. And unfortunately, we lost some clients. It was heartbreaking to see all our hard work go in vain. I was distraught and felt like I lost everything. But, I learned that… 
…No matter what happens, life has to move on. 
Later, I joined a company with a team of only 15 to 16 members. My immediate task was to hire the right set of talents, build a team, crank up the engine and keep running with full throttle. With the support of my teammates and guidance from my seniors, I was able to achieve it. We became a hundred-member team. And we were working in three shifts, managing clients from Australia, the US, and the UK. Also, here is where I learned from my CEO to take stock of even the smallest of margins target misses. And believe me, achieving all of this means constant work pressure. But, I would like to share one thing with you all. Work pressure is different from mental pressure. What a hammer and chisel are to a sculpture; work pressure is to our professional careers. 
Connecting the Dots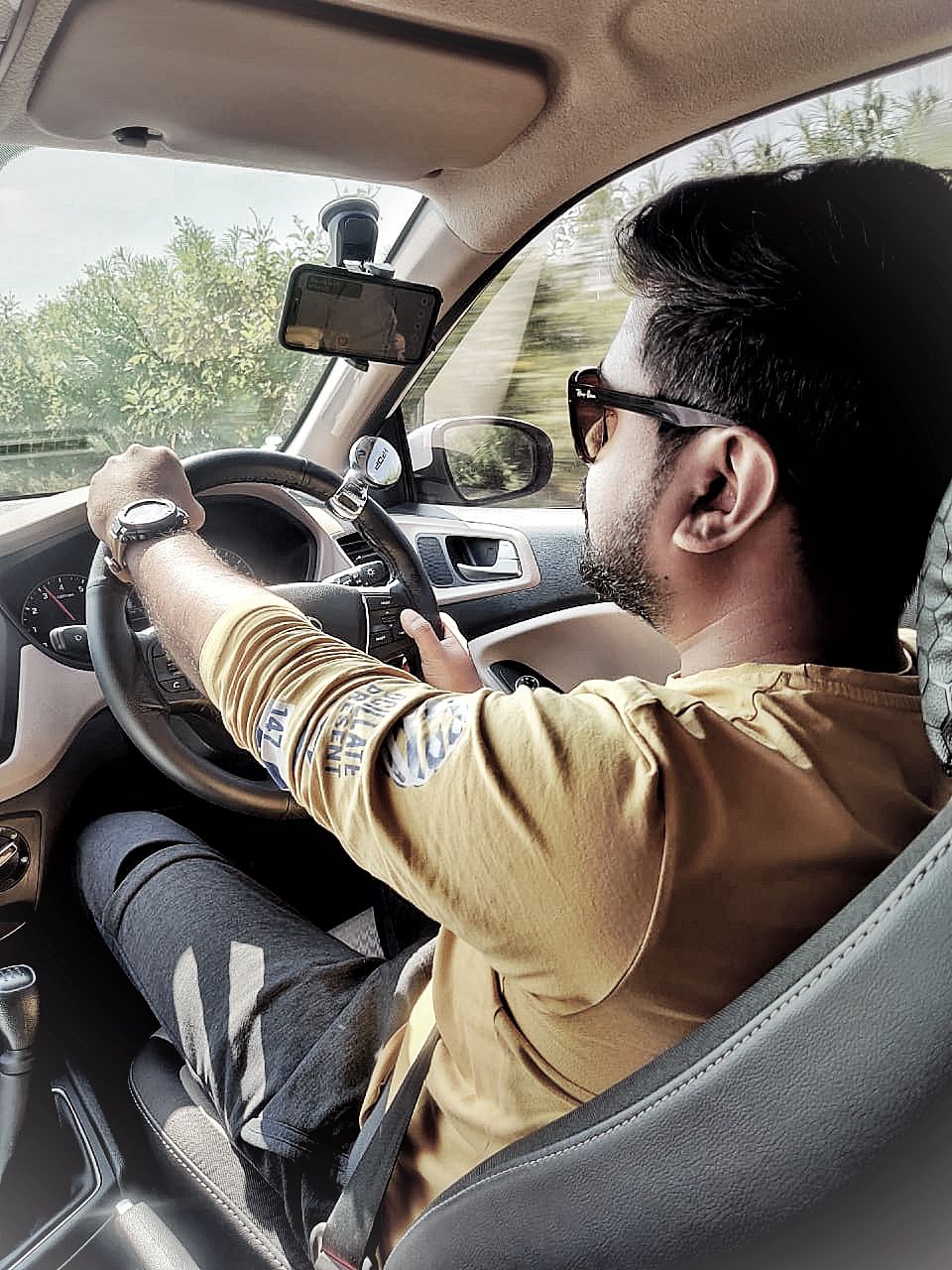 Looking back, I have to say that my journey is replete with surprises and cherishable events. There is nothing better than being surrounded by a loving family who makes me feel complete. I have also been through moments that felt surreal at that point but trivial when looking back. My life never failed to teach me. My life has reformed me, educated me, liberated me, and is my constant friend as well as a foe. I have learned that life has to move on, no matter what, and that nothing is constant in life. 
This is not the end, and there's miles to go before I sleep.