Meet the Zumeners - Episode 12
October 27, 2022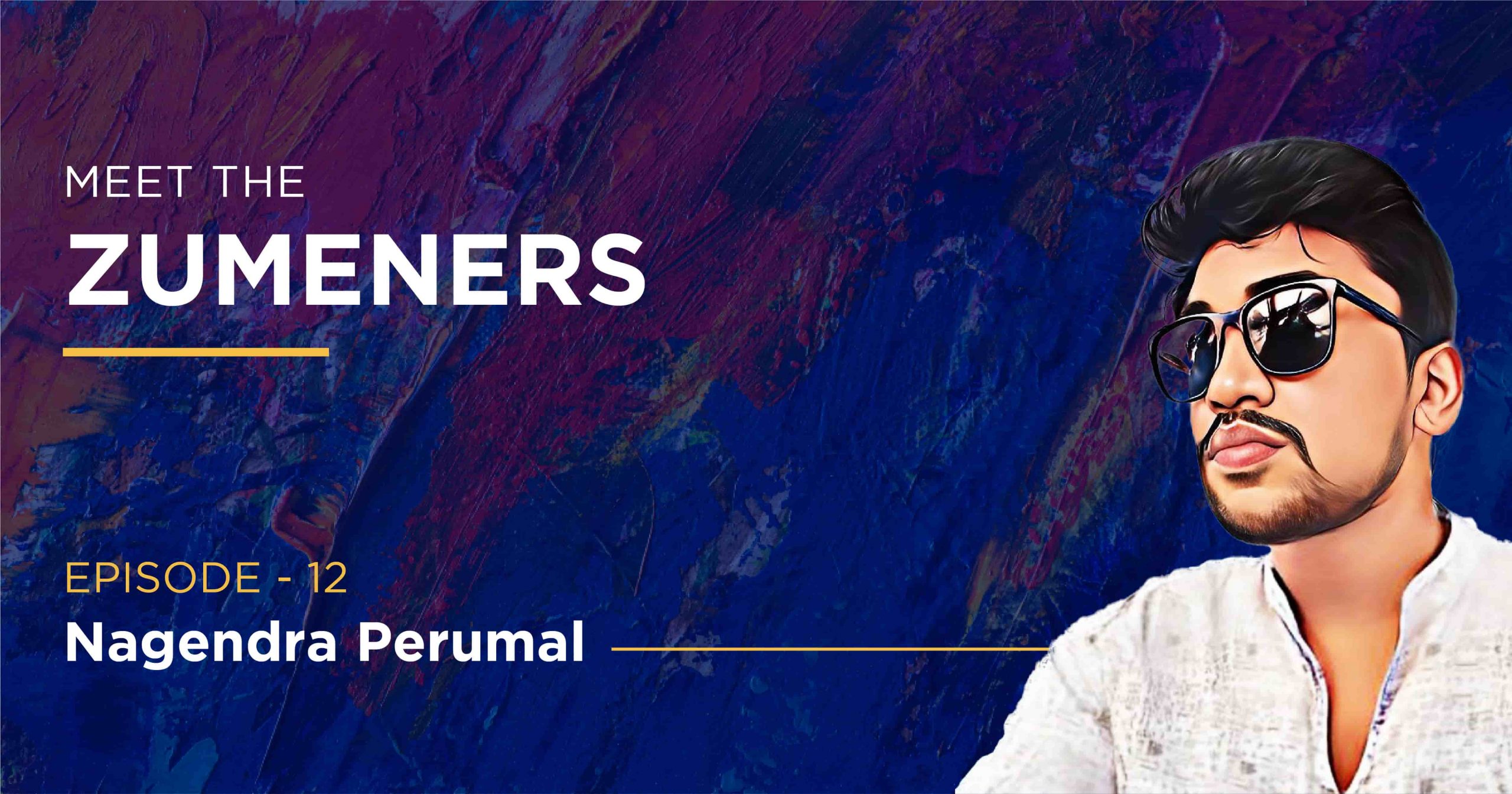 "Design is thinking made visual", – Saul Bass
Imagine yourself sitting down to watch a movie or a series of your choice. You will see famous title cards, physics-defying stunt scenes, and whatnot.  
Or, if you are just scrolling through your social media feed, you might come across some videos that keep you hooked. Have you ever wondered why? The answer is simple. The videos are visually appealing, vibrant, and give you what you want to see. And this is what I do.  I am Nagendra Perumal and I am a senior motion graphics artist at Zumen. 
I come from a humble background in Madurai. Though my roots belong to the Malligai Maanagar (Jasmine City), I have been a Chennaite all my life. This city has given me so much -family, friends, and a life I love, for which I will be ever grateful. And my journey so far has been wonderful with twists and turns.  
My love for motion graphics is inexplicable. When I tell people that I am a motion graphics artist and that I have worked in both Indian and Hollywood cinema, the first question that pops up is, "Whose fan are you? " And just like a few, you might find my answer a bit of a surprise. The truth is, I am not biased toward any actor, I am actually attracted to content with a compelling story, logic, and one that is strong in all the technical aspects of filmmaking. Also, you would never see me in a theatre watching horror movies. I would preferably watch them in broad daylight, or not watch them at all. 
Where it all began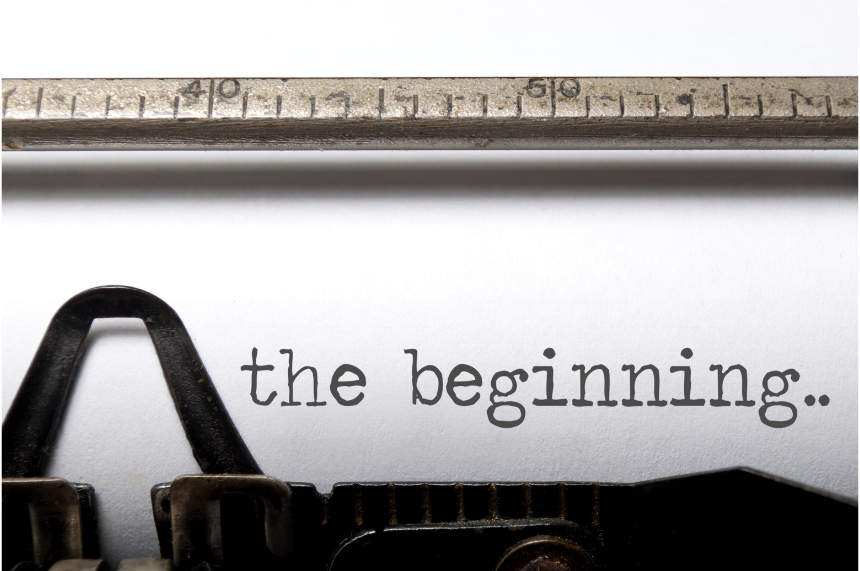 My interest in cinema began when I was a teenager. I think I was in class 10 at that time. My uncle who was then an assistant cinematographer would regale me with the backstage stories of the movie sets he used to work on. In fact, I would even cajole him to reveal the movie plots, just to get a whiff, so that I can boast to my friends at school that I heard this and that. But, it never happened. Instead, my uncle would explain how things were different from the general perception of what filmmaking is. And boy, that was interesting!
During the summer holidays, while most of my friends were playing cricket, I was on the road, traveling with my uncle. He would take me with him to a few film sets he was working on. I remember paying a visit to the sets of a Tamizh movie, Paradesi, directed by veteran filmmaker, Bala. And, just as every teen would be, I was in complete awe. The whole set was bustling with people and props. Everyone was busy moving things around. Actors were poring over their dialogue sheets, cameramen were always worried about the lights, and so on. Seeing all of this, a small thought crossed my mind. Why not learn about all this stuff? The editing, cinematography, direction, and the like. But, little did I know at that time, my destiny had other ideas planned for me.
Hearing all the interesting stories from my uncle and seeing them in person only increased my interest a notch higher which nudged me to take up filmmaking. So, like most aspirants, I decided to pursue Visual Communication or Viscom. And I joined DG Vaishnava college, in Chennai, in the year 2014. 
My parents were highly supportive of me. I feel lucky, because, amidst parents who push their kids into engineering and medicine, mine gave me the courage and freedom to pursue my interests. 
Horses for Courses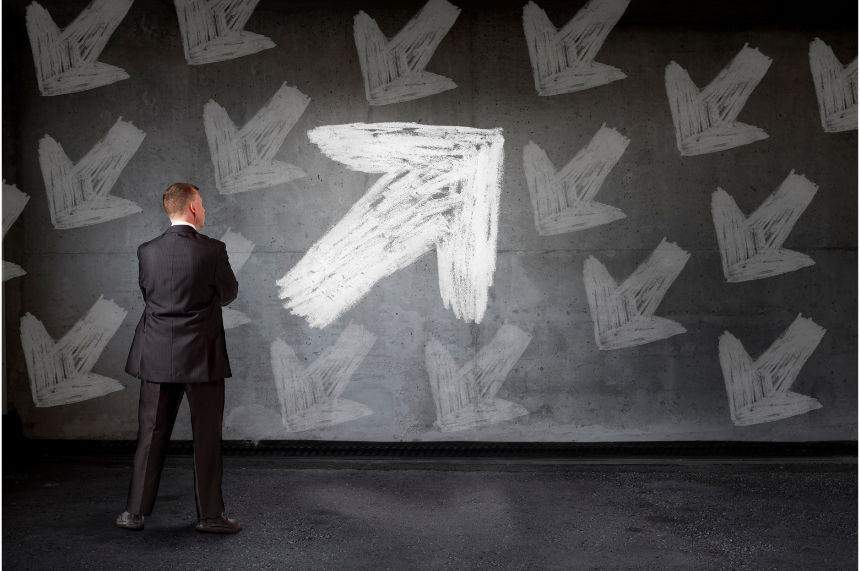 It was during my college days that I learned about the various technical aspects of filmmaking. And that's when I was introduced to animation/motion graphics. It was love from the first class. Then, during my term holidays, to further feed my interest, I did a course on 3D and Video Production. Doing this course gave me a clear idea of what I wanted. I believed I was on the right path. And when I entered my final year, I joined Lorven Studios as an intern. 
At Lorven studios I got real exposure to what the film industry is like. And when people say there are thousands and thousands of people working behind the scenes to release a movie, believe me, it is true. Until joining Lorven, I was under the impression that only action and fantasy sequences needed visual effects (VFX). But no, almost every scene in a movie needs VFX. I understood this by working in a few Tamizh films as well. I was lucky to be part of actor Rajinikanth's Kabali, Vijay's Mersal, Surya's 24, and a lot more films. It was surreal to work in movies with actors that I admired in theaters.
Twist in the Tale 
After graduation, I applied for a company called Bot VFX. It was co-founded by one of my college alumni. Though I was found wanting in certain aspects of motion graphics, the company liked my overall interview performance and hired me for my sheer zeal. At Bot VFX, I was part of the Roto and Prep team. My job was to trace live-action footage, frame by frame. It is a time-consuming process and it allowed animators to create lifelike characters or use the traced parts of the video however they like. For example, if you take a video of me walking on a road and you want to change the location, the roto and prep artists help you achieve it. 
Working at Bot VFX was a real treat. I had the opportunity to work on movies like Spiderman Homecoming, Black Panther, Wonder Woman, Thor Ragnarok, Avengers – Infinity War and Endgame, La La Land, etc. In addition, I also worked on season 8 of Game of Thrones. I was one of the few who knew firsthand which characters will die. Leaving aside all the fun, my time at BOT VFX gave me much-needed experience. But, somewhere down the line, I still felt the need to try film direction. 
So in March 2019, I joined film director Vijay Milton's team as an Assistant Director (AD). Remember the famous film Goli Soda 2? I was part of it too. What a learning experience it was! And just when things started to fall into place, my father passed away unexpectedly. It was a twist I neither wanted nor expected. 
Socializing with Social Media
After my father passed away, I realized that I couldn't keep living an almost nomadic life and that I needed a stable income to support my family. So, keeping that in mind, I joined Social Beat, an advertising agency.
Social Beat is where I learned the A to Z of social media. I slowly fell in love with the confluence of social media marketing and creativity. I realized that social media is a tool that one can wield in unimaginable ways. And when used the right way, it can reap rewards. The negative side is far worse. 
"If you make customers unhappy in the physical world, they might each tell 6 friends. If you make customers unhappy on the Internet, they can each tell 6,000 friends." – Jeff Bezos
At Social Beat, I worked on some exciting projects too. Remember the MS Dhoni Ad for the apparel brand, Indian Terrain? I was involved in it. And no, I was not able to meet him and get a picture. But being an ardent fan of the man and seeing him from afar is a dream come true itself. I worked at Social Beat for nearly 3 years till Feb 2022. And before joining Zumen, I worked at Cape Agencies, which was associated with brands like Netflix. 
To the Future
I believe that this is just the start and there is so much more to learn in the field of social media marketing. And Zumen is the platform where I can showcase my learnings and explore brand-new concepts too. I am looking forward to the challenges and endless possibilities ahead!
"Just beyond the horizon of the so-called impossible, is infinite possibility" – Bryant McGill