Meet the Zumeners - Episode 09
August 28, 2022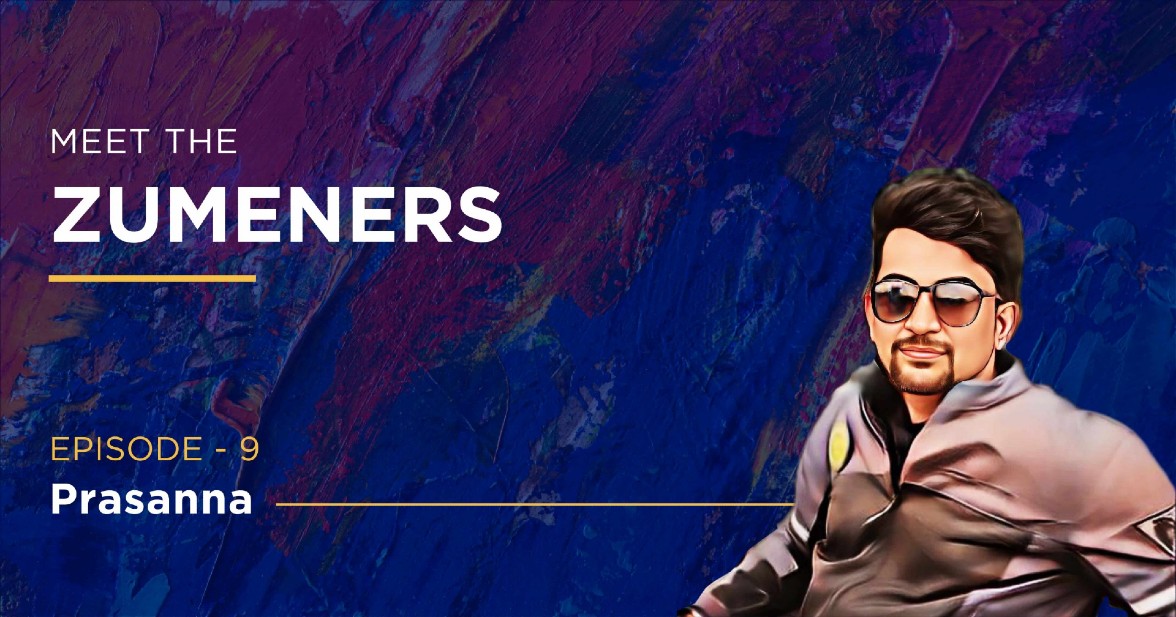 "I look my best when I take my helmet off after a long motorcycle ride. I have a glow and a bit of helmet hair."
― Eric Bana
Hi, this is Prasanna from Zumen. Welcome to my journey. But, before you hop on, here is a bit about myself. 
I currently work as a Full-Stack Developer Developer at Zumen for the past two years. And before Zumen, I worked with other software companies in the manufacturing and supply chain domain. 
I have a penchant for learning new things. I love reading and understanding stuff rather than cramming for exams. And this interest in learning new things pushed me toward riding bikes. But not just for my daily commute.
Now, Shall we?
I request you to wear this helmet, safety first 😀 
It has a special feature, Bluetooth connectivity. You can hear what I am speaking and vice versa. 
You hear me loud and clear? Great, nice! 
So, as I was saying, bike riding is my passion, and I did not want to ride for the sake of it. I do not do anything in life just for the sake of it. I give my 100% in whatever I do. Even in academics, though I was not the topper and was scraping the 80 percent mark, I understood everything I read. My last bench amigos looked at me as a topper. I solved their doubts whenever anyone approached me, anytime. Also, I could code for long hours, and there was no hint of fatigue because I loved working long hours. I knew at that point that I was here for the long haul. And, you know, college was the time when my liking for bikes turned into crazy love. The year was 2012. My brother was working at the time, but still, he gave me his bike, or should I say, I took away his bike from him 😛 
During weekends, my friends and I would roam around Coimbatore (my college is in Coimbatore), and that was it. And during the final year, we visited Ooty and Kodaikanal. Our enjoyment stopped there. 
I had to return the bike to my brother. But he could not recognize that this was his bike. There were scratches everywhere – a broken side mirror, a broken rear mudguard, etc. After all the skirmishes, I raised the white flag, and there was peace 😀
Then came the judgment day…
…The Placement Season
I was not worried about campus placements because I knew that even if I failed to get selected, I believed I could find a job elsewhere. That was the confidence I had. And to my surprise, I was the only student who landed five job offers during the campus placement season, which further strengthened the idea that we should always love and be completely focused on what we do. The results will automatically follow.   
Ok, shall we stop for tea, coffee, or snacks? It's on me. No? Are you not hungry? Good, moving on.
Let me tell you how Cheny Agile Riders started. 
After my placement season, I joined an MNC. The pay was good, and there was a lot of work. I even purchased my first bike, a Yamaha R15 V3, and I immediately fell in love with this bike. I started exploring Chennai and was content with it. And this was going on for a few years, but when I looked back, I realized I did not spend enough time with my family and friends. I felt alone in a room full of people who loved me. So I decided that I should spend some time for myself, and during the same time, my friend introduced me to a riding club, and he could not have come at a less opportune moment. And this was in 2017. There, I met a lot of riders. After my first ride, all the riders went to Marina Beach, and after a lot of idea exchanges and deliberations, we concluded that the ride should be purposeful. This thought conceived the idea of Cheny Riders Club (CAR).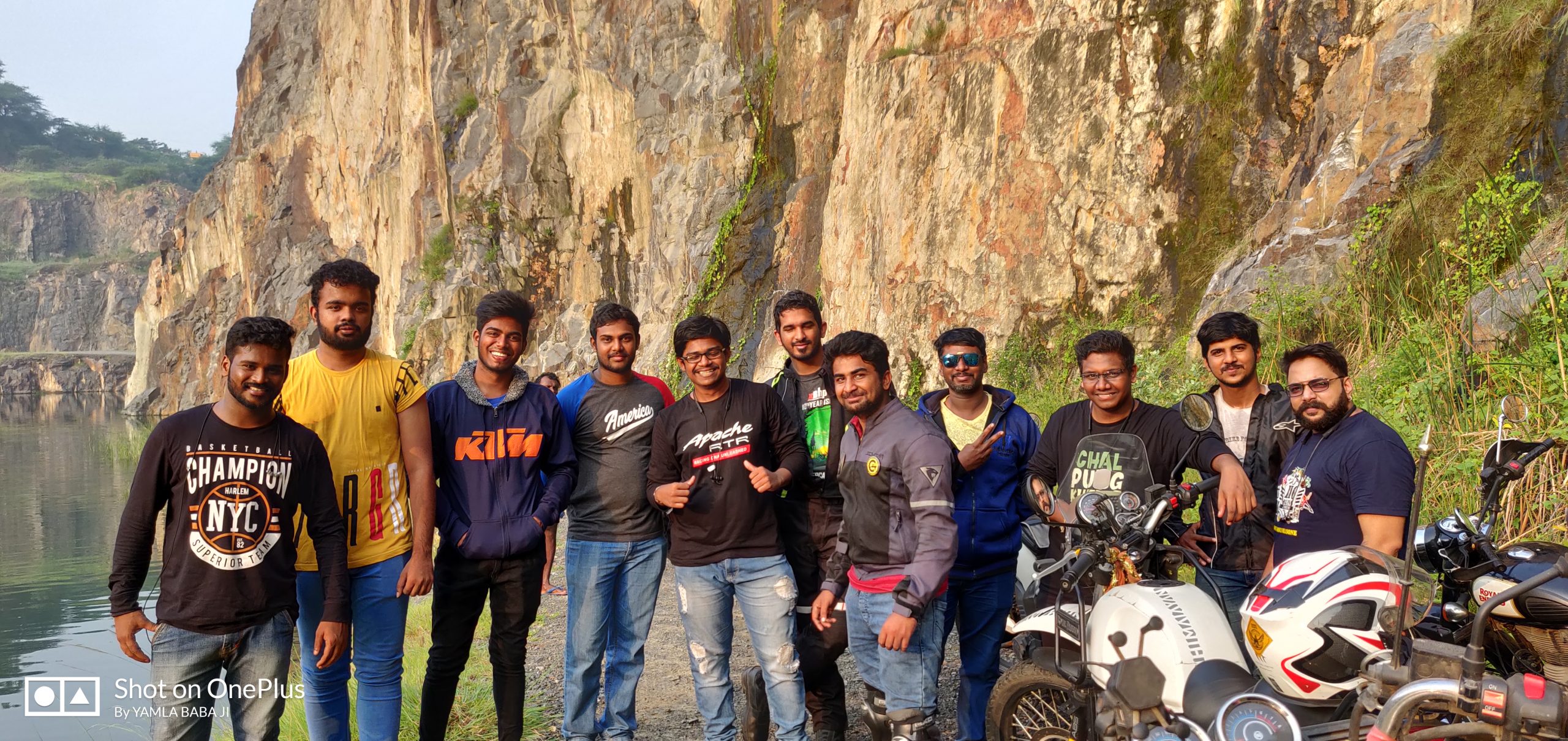 We started the club with only six members. There was a boom for riding clubs in Chennai, and the timing was apropos. Slowly we were gaining traction, and many members joined the club. Today, we are a two hundred and twenty-member club. 
There is this one interesting ride we went
The name of the place was Kuthiraimugam, Jog falls. This ride made me realize the importance of safety gear. There were a hundred hairpin bends. And due to my inexperience, I was placed in the middle row. When you go for a ride, discipline ought to be maintained. 
Always give importance to safety gear.
Obey the traffic rules.
Stay in line throughout the ride (just like in march-past)
And finally, stay confident.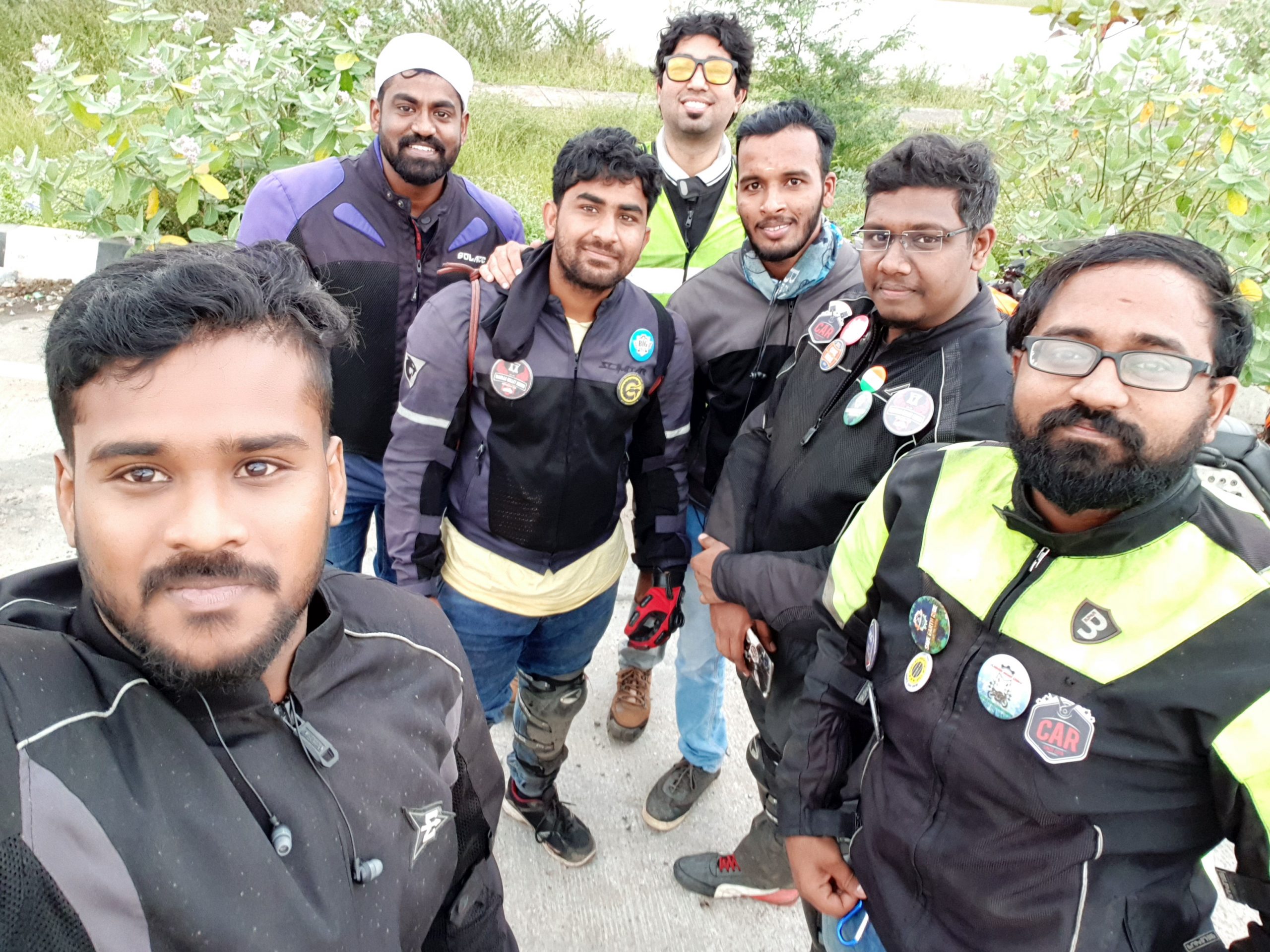 During the ride, I followed with rapt attention what my seniors told me. I imitated the rider in front of me, and to my surprise, I was cruising along. And I did what we usually see in the Moto GP races. Bend and turn the bike! At the end of the ride, everyone appreciated me, and it gave me a lot of confidence. And for the realization part, the rider in front of me fell and slid right in front of a van's front wheel. Fortunately, the van stopped just in time and he was safe. But, had he worn all the safety gear, he would have had multiple fractures. Instead, you know what he did? He just ribbed his shoulders and checked for any scratches on his bike, and sadly there were few. We resumed the ride in just 20 mins and we had a great time. I personally recommend you wear your safety gear when you commute on your motorcycle.
As we grew, we organized many rides. When there were rising cases of women misconduct, we conducted an awareness ride for women's safety. We started from Sriperambuthur and reached Chennai. The ride was conducted with full police protection and was received well.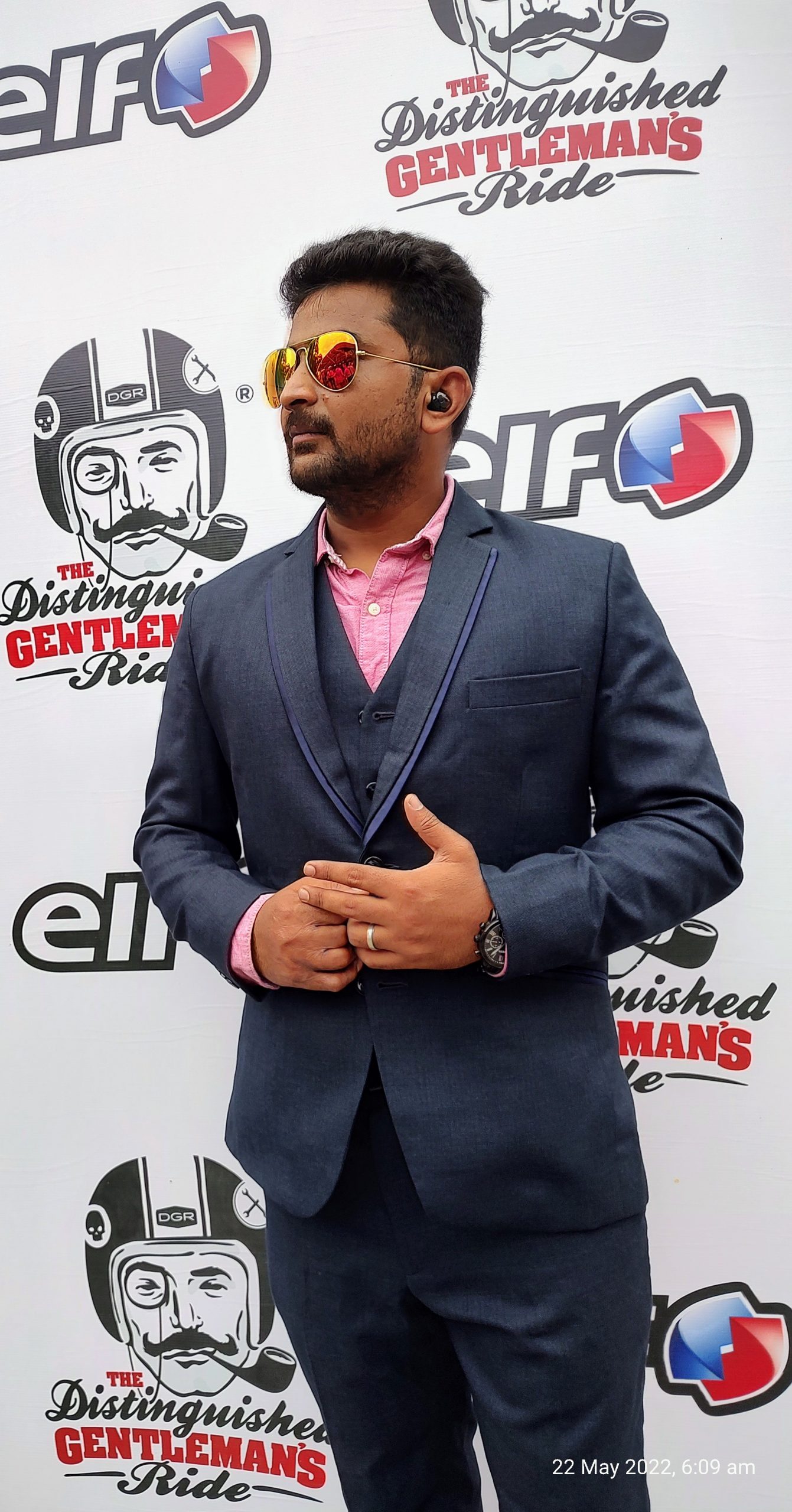 Then I also participated in the Distinguished Gentleman's Ride where we have to show up in suits. Also, CAR opened up new opportunities. I joined the Rotract club of Alandur and also became its president for the year 2020 to 2021. We planted a lot of trees and the trees that you see beneath the Alandur Metro were planted by us. 
Bike riding is now a part of me
Riding relieves pent-up stress and helps you learn about yourself and the world. You will gain new perspectives. In fact, our club Cheny Agile Riders are one of few clubs where the financials are so accurate. I was fortunate enough to be the treasurer and I learned to manage accounts here. When you follow your passion and do what you love, you get to meet new people, learn new things, and get new perspectives. I think we have reached our destination. I have lots to share and we will meet sometime soon. 
Thank you for riding with me. I hope you enjoyed it. By the way, I look my best right?