Technology, Globalization and Supplier Diversity- An Overview
Business |
February 04, 2023
| By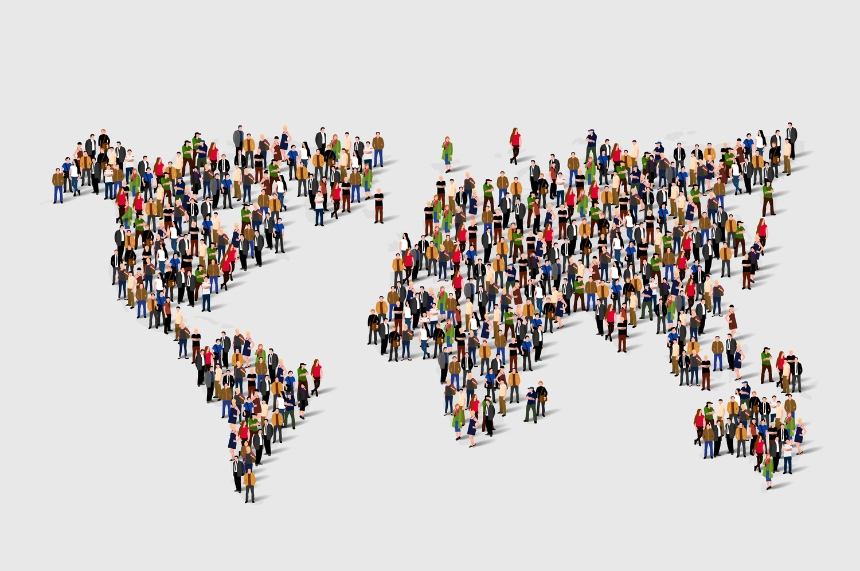 It is the 23rd year of the 21st century/ The world has gone through multiple upheavals of thought, culture and lifestyle, parallel to the hyper-rapid development of technology. The reason to call it hyper-rapid is the significant strides we have made across sectors and dimensions in the past 2 decades alone. Compared to major social, scientific and economic developments of the past century, these two decades have boosted the lifestyle and uplifted humanity to be at its pinnacle of development. And a majority of the credit has to go to the internet and the development of information and communication technology.
Information Technology Boom
The world has sort of blurred lines, vanished maybe even, since the rise of Information and communication technologies (ICTs). It has played a significant role in accelerating the process of globalization by reducing barriers in the flow of information, goods, services, and people across borders. Global is the new local they say. The widespread availability and accessibility of modern IT tech such as the Internet, social media, and mobile devices has simplified communication and collaboration among individuals and organizations sans borders. People sitting in two corners of the world now can talk to each other in the matter of clicks.  
To put matters into perspective, over 6.92 billion people own a smartphone today around the globe. That is roughly 86.34 percent of the total population. This scale impacts every single aspect of human existence today. Especially, the development of IT has facilitated the growth of international trade and investment. Additionally, the application of  IT based and IT enabled business operations has increased the efficiency and competitiveness of companies, allowing them to expand globally. Thus, facilitating cross-border cultural exchange, a critical sociological phenomenon that is now defining and restructuring the way societies function. But, this has also allowed people to connect with their realities and roots and maintain the uniqueness of their origins and ethnicities. It puts into question a world without borders. And thus we have begun the dialogue and paved the road to diversity, equity and inclusion. 
Globalization and Diversity
Economists and traditionalists will argue that diversity is the antithesis of globalization. Although, technically, the arrival and blending of cultures by people, followed by harmonious synchronicity would not have been possible without globalization. In a world where it is necessary to work beyond borders, there is no room for exclusivity or bias, except for merit. Just as in a school or an educational institution, workplaces, regardless of sector, becoming diverse has been the goal of the business world. 
At large, being diverse for a business increases the workforce's range of skills, talents and unique lived experiences. And as such, hiring with a DEI clause will help in better understanding the customers' needs. The more diverse a business workforce is, the greater the chances are that employees can cater to individual customer needs. This has been proven in a McKinsey study, done in 2019. The study found that companies in the top quartile for gender diversity on executive teams were 25 percent more likely to have above-average profitability than companies in the fourth quartile—up from 21 percent in 2017 and 15 percent in 2014.
Diversity in Manufacturing And Supply Chain
Diversity, equity, and inclusion is not a matter of concern for customer facing, information technology led, white collar workspaces and workforces alone. It is an imperative for manufacturers, now more than ever. Manufacturers are putting in the efforts to build a workforce management strategy that ensures and expands talent with diversity in their workforce, fostering an inclusive culture that will retain diverse talent, and upskills their workforce for the future. And the same applies to the people that the manufacturers primarily work with: their suppliers. 
Supplier diversity is the practice of actively seeking and engaging businesses owned by diverse groups, including but not limited to, minority-owned, women-owned, LGBTQ-owned, and veteran-owned businesses, as suppliers and vendors for goods and services. The goal of supplier diversity programs is to increase economic opportunities for these underrepresented groups, foster a more inclusive business environment, and promote innovation by bringing a wider range of perspectives to the supply chain.
What good can come of it?
Inclusiveness can make supply chains more resilient and agile — which is an increasingly important advantage in these uncertain times. According to Terrez Thompson "Diverse suppliers can turn on a dime and are now considered for contracts that they would not have been otherwise due to the imperative for flexibility. They have proven themselves to be agile in terms of responsiveness,". Coca Cola has been active and proactive in diversifying their supplier base and are planning to increase their spend on procuring from this base by $1 billion. 
From a purely Procurement and Supply Chain perspective, being inclusive with the procurement strategy widens the pool of potential suppliers and promotes competition in the supply base. This will result in improved product quality and can help in driving down costs. When more sourcing options are provided, it helps procurement teams make better and timely decisions that add value to the procurement and manufacturing lifecycles, this impacting overall TCO. 
Positive Ripple Effect
At the end of the day supplier diversity has manifold advantages. Procurement strategies can be sharpened to suit the need of the hour with a large base. Which will reflect in the quality of the product, its GTM and TCO. On the other hand, customers are now becoming more aware about global socio-cultural responsibilities of businesses, and are actively choosing products made by brands with diverse workforces and suppliers. And encouraging suppliers with better economic opportunities only can strengthen the economy, which in turn, again, impacts business. Creating a positive ripple effect, all in favor, for everyone involved. And all of this starts with having a vast supplier base which requires a streamlined supplier management. And Zumen Source-to-Pay can help with you that. To know how, visit us at www.zumen.com, or contact us at [email protected], or schedule a free demo.