Looking Ahead: Procurement Challenges in 2023
Business |
January 09, 2023
| By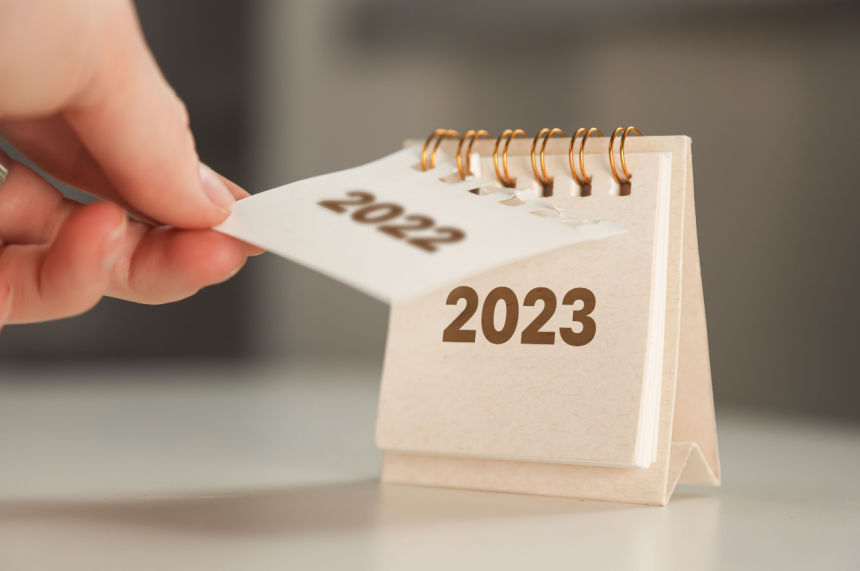 The calendar has changed into another year of the AD. At this time, many procurement professionals across the globe are preparing to face a new year with gusto, bracing an imminent recession and its economic impact too. "There is an obvious notion of change, to transforming procurement" says Drasko Jelavic, who observed this as a key participant meeting many procurement professionals at DPW and ProcureCon EU last September. It is very evident that to achieve the change, there are sure to be significant procurement challenges in 2023.
As time has gone by, the tables are turning for procurement. While it was seen as one of the many parts in a large machine In many cases, now, accelerated by external circumstances, procurement is gaining clout within the organizations that the function serves. And after many years, procurement has a permanent seat at the table that it's fought hard to earn. The delivery of final goods and services was, is and would be impossible across time without an insight into the supply chain, which procurement provides. Today, procurement is a part of top management discussions and decisions. And its stakeholders can finally understand and see the value as a function that goes far beyond delivering cost reduction.
Understanding the Procurement Challenge
The procurement process is challenging because it involves multiple stakeholders, who mitigate and manage various responsibilities. From communicating with vendors to running compliance checks, processing payments, and analyzing market trends, there is a that lot goes into running a function with such high stakes.The procurement function manages simultaneously hundreds of purchase orders, vendors, and suppliers, as a SOP. Even a minor negligent mistake or sudden market change can impact day-to-day operations and have a direct impact on revenue. In order to avoid costly errors, procurement leaders try to ensure that their teams are equipped with the right tools and strategies to overcome predictable and largely unexpected challenges.
What are the major Procurement challenges in 2023?

The past two years have shuffled the priorities  across the board. The COVID-19 pandemic introduced companies to an onset of challenges, including sharp changes in demand,  labor shortage and political changes. Procurement teams are actively doubling down on their ability to be more proactive, adaptable, and analytical to combat volatile supply changes.
In the coming years, 81%   ofleaders agree that procurement needs to reimagine its operations. Many procurement leaders have taken to data and books to recalibrate their operations to keep up with market trends. Based on industry buzz and insider though, the following are major procurement challenges that is now facing the function and, no doubt, what the industry will face in 2023:
1) The Need for Better Insight:
The procurement community has become more aware and introspective. The last two years of the "new normal," economic and geological turbulence (a pandemic and war), multiple gaps have been exposed in organizational development, requiring re-evaluation of priorities. Major procurement challenges has resulted in so many mentions of the term "immature organization ". This is a rare term to be used in the industry.  In parallel, the usage of "business requirements" in the language of procurement professionals increased significantly. Decades of cost reduction focus are behind us. Procurement professionals are invited to help write the function's new chapter and define its strength of purpose.
2) Its Time for Agile Strategy:
"Strategy" is a keyword used frequently now. Supply chain disruptions force procurement to act deal with the problems in procurement with wartime alertness. And this time, the view is open to a lot of top management's attention. As a result, resources are being wasted on operational and tactical activities. Whereas, agile strategies are needed at all levels to address constantly changing market challenges and business requirements. Agile strategies will help overcome challenges in the procurement process encompassing suppliers and risks involved. And will eventually double as a strategy for procurement transformation.
3) Bridging The GAP: 
There is a gap struggle between challenges facing procurement professionals  and strategy.  Lack of resources, skills, budgets, shifting priorities and slow progress in technology adoption make it challenging to fill the space. Consultants are busier than they ever were with regards to problems in procurement. They report accelerated transformations, digital road maps even outsourcing of procurement (for those companies with no procurement focus). Highly mature software solutions will support many procurement processes to help organizations bridge the gap and move forward. .
The last challenge , bridging the gap, will be made possible by advocating an agile strategic transformation for procurement (not only digital transformation) for decades. Increased attention from the top management toward supply chain and sustainability requirements requires a lot more focus and budget for procurement. While larger corporations are moving in that direction, medium and smaller enterprises currently are finding it harder to catch up. With the help of the right technology, strategy and process implementation, these challenges can be traversed and opportunities can be opened up to.