New Product Development: How to avoid failed launches?
Business |
June 20, 2022
| By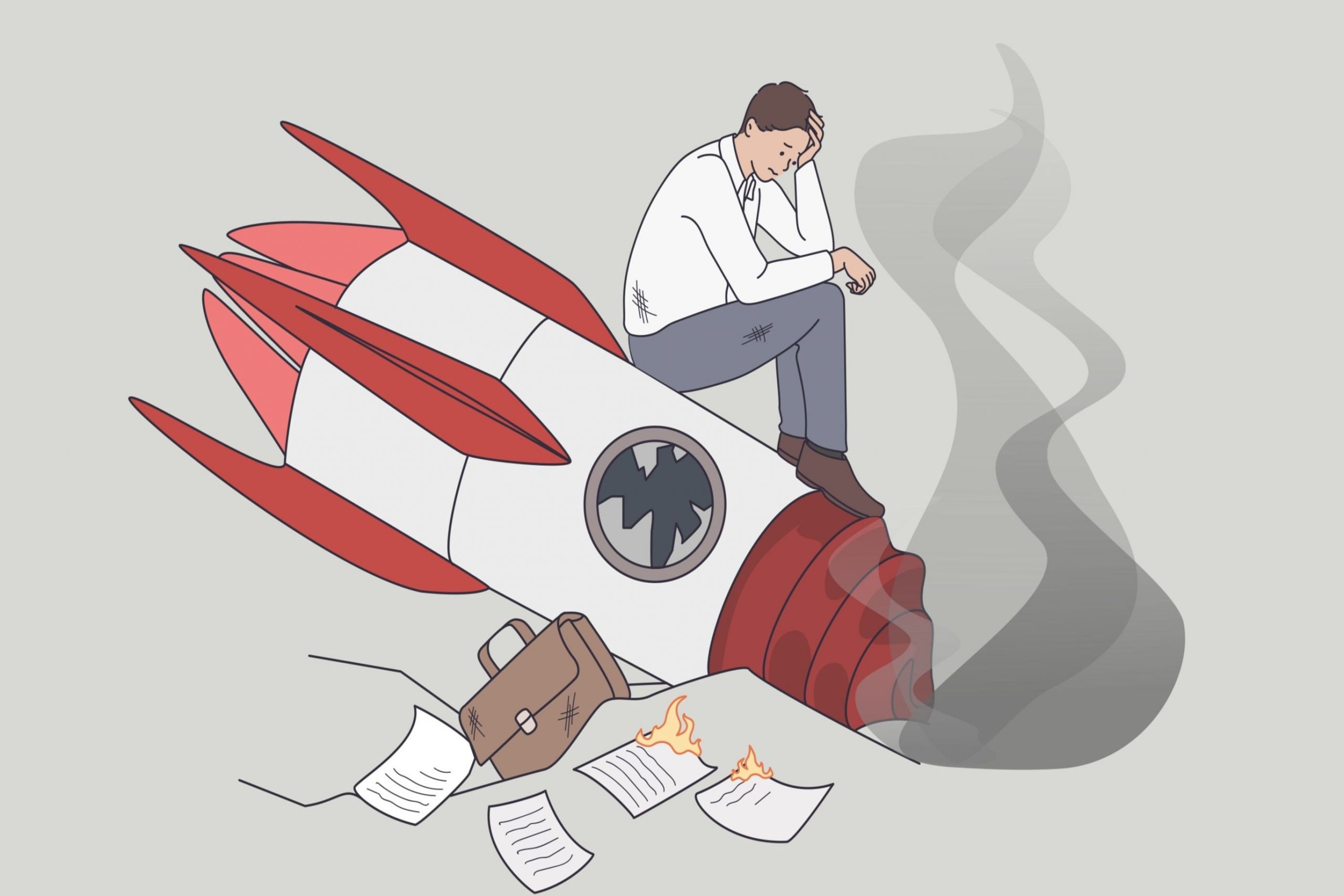 It is every organization's dream to launch new products. A successful product launch puts the organization on the map and opens the door to new possibilities. Consistently introducing new products to the market also indicates the company's commitment to creating more solutions for its end-users.
Why should organizations prioritize faster GTM in their 
NPD and NPI
An ideal new product development process aims to reduce resource wastage, nullify communication gaps, and streamline processes, resulting in optimized lead times and faster production. The earlier an NPI plan is in place, the more efficient the development process will be.
But the speed of a Product development process varies across teams, processes, products, and organizations, and no matter the domain, every organization wants to be the first in the market. In addition to a faster time-to-market, a well-orchestrated NPD and a successful NPI enables organizations to achieve the following benefits:
-> Capture a larger market share
An early-to-market product faces less to no competition and also enjoys the benefit of covering the entire market. A faster NPI also gives companies more time to capture significant market share before their products face competition. As the saying goes, the early bird gets the worm.
-> Achieve increased sales and better profit margins
The earlier the product reaches the market, the longer the lifespan of that product. Organizations can catapult to higher sales numbers and increased profit margins with the added advantage of competition lagging. An optimized product development process thus helps organizations achieve higher CAGR in the long run.
-> Incur lower development costs
Having an efficient new product development plan firmly in place means teams do not have to work under pressure to meet impossible deadlines. When there's a time crunch, errors are more likely to happen, leading to more iterations of prototyping and testing. Manufacturing organizations can save a significant amount of time and resources with a well-planned NPD process. A well-planned product development cycle streamlines processes, limits iterations, reduces slack, and frees up financial and operating resources for other value-added activities.
-> Get better market responsiveness
Organizations with faster new product development rates can understand the market faster and leverage the knowledge for future developments. These insights also allow companies to decode market interest, capitalize on market shifts, and outdo the competition, thanks to the first-mover advantage. 
However, due to various factors, only some organizations make the dream of consistent new product launch a reality, while others are left behind. According to Gartner's 2019 product manager survey, only 55% of all new product launches happen on schedule.
The Reality in New Product Development 
Given the importance of faster New Product Development, one would think organizations are keenly focusing on NPI and making it a crucial part of their mandate. According to the Market Research Association, only 40% of the developed products make it to the market. The reason for the rest getting shelved is due to a number of reasons that could be anything from missing deadlines to losing to the competition.  Harvard Business School professor Clayton Christensen's survey says that each year more than 30,000 new consumer products are launched, and 95% of them fail. The failure of new products is because, in the race to be the first to market, organizations forget the core of their product development process and serve a half-baked cake to the hungry masses.
Where lies the problem in New Product Development?
Well begun is half done. One of the reasons many NPIs fail is not taking into account or clearly understanding the target audience and catering to the end-user in terms of time, cost, and quality while designing the product. Harvard business journal elucidates the issues by stating that the primary reason for failed product launches is the lack of preparation. 
Dimensional Research and Supply frame conducted an online survey of decision-makers of various organizations with 500 or more employees. The following is what they inferred:
-> About 91% of the respondents cited sourcing issues as the cause of failed product launches. 
->When asked for their opinion, 95% of them agreed that the path to solving sourcing issues is the integration of every team involved in the NPD process. 
How to Optimize the New Product Development Process 
Introducing a new product to the market requires significant effort and collaboration between everyone involved in the NPD and NPI process from start to finish.  Bringing together employees with domain skills and technical expertise from multiple departments within and outside the organization is a challenge that organizations face during the new product development process. But, in today's real-world scenario bringing together the engineering, sourcing, finance, supply chain, and external partners are easier said than done. The situation is similar to Noah's Ark, except this time, there is no divine guidance that is going to help survive the flood.
Research conducted by LNS Research points out that an average manufacturing organization invests 25 percent of its personnel in NPI and introduces a new product to the market in an average of 24 months. 
Even with substantial investments, organizations struggle to achieve the desired result in their Product Development and NPI process. The setback is primarily due to the unchecked bottlenecks in the process that can be resolved through collaboration and efficient planning.
Another way organizations can tackle this is by adopting and addressing every phase in the stage-gate process. Stage gates are set up at various phases of the NPD process to track the product development cycle and identify bottlenecks at every stage.
The number of phases in a stage-gate process differs across organizations and products, with a traditional stage-gate process consisting of 6 phases: 
Idea Generation 

Scoping

Business case creation

Development

Testing & Validation

Product launch
The stage-gate approach to new product development helps foster collaboration and instill a sense of accountability in the various teams involved. It also enables teams to gain better visibility into the process and trace actionable throughout the product development lifecycle. A stage-gate process helps bridge communication gaps, track progress, and identify bottlenecks. However, product manufacturing companies fail to get the most out of this due to the limited capabilities of the excel sheet and force-fitted ERP solutions.
The way forward
Organizations should set clear goals during the new product development process and communicate the same to everyone involved.

Managers and leaders should

strategize their NPD

and NPI processes by including the sourcing and procurement teams right from the first step.

Including sourcing teams in the ideation and design process helps them understand requirements better, which they can leverage while finding suppliers.

Include comprehensive solutions in their arsenal that streamlines and automates the process under the parameters of time, cost, and quality

Devise alternatives to using only excel and emails to monitor the process and people involved in the procurement process

Track progress and changes made to product requirement documents like BOM, RFP, and RFQ to keep everyone in the loop.
Conclusion
While some of the gaps in the supply chain are evident, most are invisible. Tracking, analyzing, and making amendments take time, effort, and other valuable resources. The New Product Introduction is a team effort and can succeed only if everyone involved in the process works together. 
Using only legacy systems and outdated processes to monitor the entire procurement process creates communication gaps and resource leakage. Managing the procurement process with 'mostly excel' also strips organizations of the advantage of viewing and gathering insights from data side-by-side.  
Organizations should implement a system that automates all the redundant processes in their Product Development process, enabling better resource utilization and process optimization. A best-of-breed solution like Zumen requires no development lead time before implementation making it easier to adopt. Equipped with various features that boost collaboration and data-enriched decision-making, Zumen enables organizations to go to market 25% faster. Accelerate your NPD and NPI with Zumen.