Made in China: Accelerating growth with Manufacturing
Business |
October 31, 2022
| By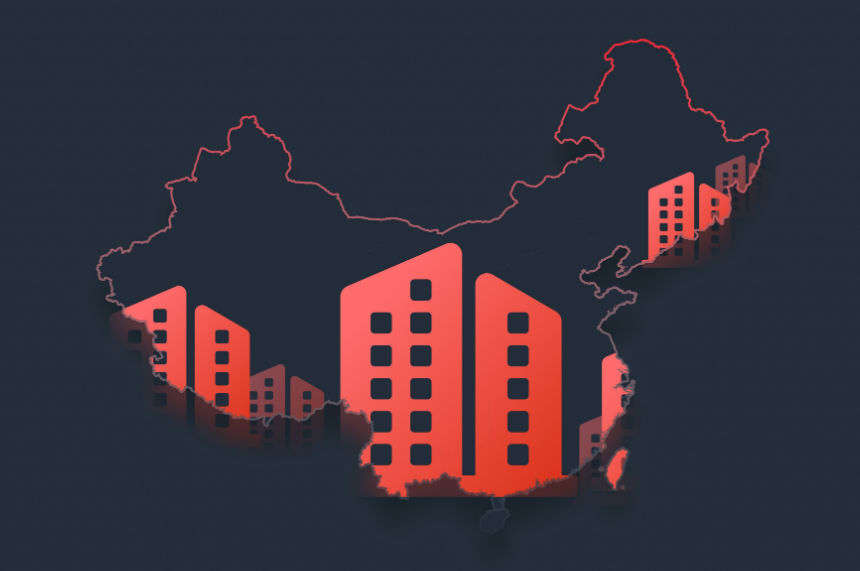 A peek into the manufacturing hub of the world to see how it got there
Let us look at the statistics below:
(All in USD, as of 2021)
GDP: 17.73 Trillion
Per Capita Income: 12556.3
Growth Rate: 8.1
China as world's factory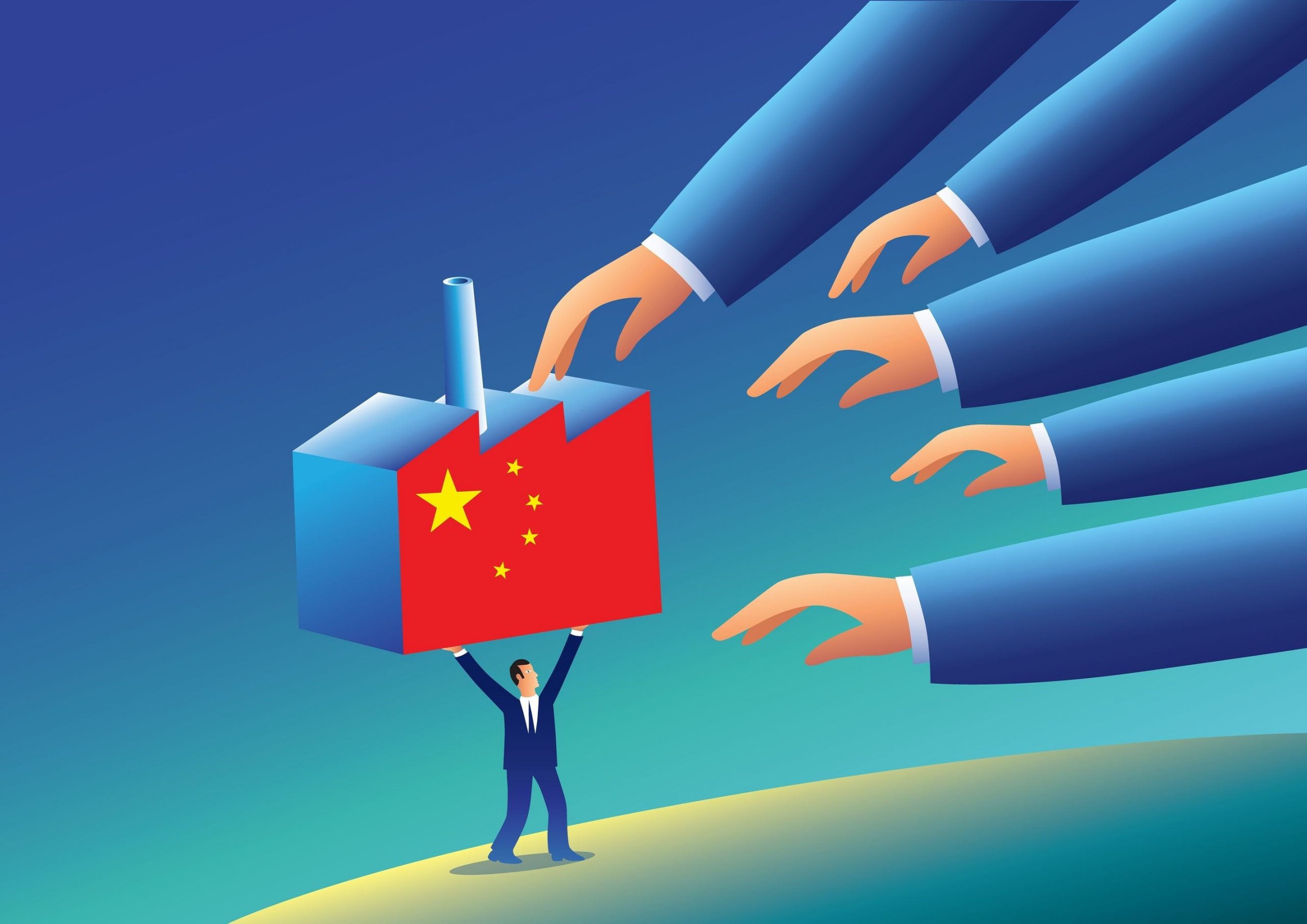 It would come as a surprise to many that the numbers are of a developing Asian country and not one of the west. This is the last calculated metric of China. It is claimed that Napoleon quoted famously of China. And this quote has been the go-to for any literature about China in publications across the globe, especially in the financial columns. When economists track and look at China's exponential economic growth, they cite Napoleon's alleged prophecy, "Let China sleep; when she wakes she will shake the world." Now, we cannot comment as to the credibility of the quote or what he meant by it. But the fact remains that China is definitely awake. And it is sending shock waves across the economy, growing faster than any other in the world.
It must've boggled the rest of the world as to how an impoverished agrarian nation turned itself around in less than 4 decades. China is part of the UN Security Council, and many illustrious global economic think tanks with vetoing power. And all this has solely come because of its rise in power as an industrial powerhouse. The immense curiosity about this development has led an IMF research team to recently examine the sources of that nation's growth. The answer they got was quite surprising.
1978: A cornerstone of Growth
After various economic setbacks, including a civil war and endless famines, China had to relook its administration from an economic-policy level. It identified that incomes in the country were very low, even in comparison with incomes in other Asian economies. This raised an alarm about the impending economic collapse if they did not take immediate action to raise the living standards of its people through economic growth.
The first step toward this was the adoption of a new economic development strategy in late 1978. The newly elected Chinese government pursued an open-door policy to development. China took a stance and aimed to achieve economic growth by embracing the active introduction of foreign direct investment and technology.
The government  established a number of areas for foreign investment. Special economic zones, open coastal cities, technology development zones, delta open zones, peninsula open zones, the open border cities, and the high-tech industry development zones were all allocated and open to the world for investment and immediate industrialization. Within a matter of time, the zone establishment triggered massive inflows of foreign capital investment, starting with companies in Hong Kong and Taiwan. Almost immediately, these reforms brought an entrepreneurial boom that laid the foundation for the rise of entrepreneurs and venture businesses in significant numbers within China itself.
Productivity x 3
It is true that for the growth of an economy, capital accumulation is key. China's stock of capital assets, like new factories, manufacturing machinery, and communications systems play an important role in its development. But its human resources played a bigger role in accelerating growth. The economic reform saw a steep rise in the number of Chinese workers. This resulted in a sharp, sustained increase in productivity over the next decade. And that was the driving force behind the economic boom. Between 1979-94, the steep incline in productivity accounted for more than 42 percent of China's growth. And productivity had overtaken capital as the most significant source of economic growth in the early 90's.
Factory of the World
Fast forward to 4 decades later. China has now established itself as the world's largest manufacturer. With nearly 400k manufacturing units, it's no doubt that it is referred to as 'the world's factory'. It has been, and continues to be, an attractive destination for manufacturing in recent decades. Although its low labor costs and low-cost products are cited as the main reason, it goes beyond that.
Ripe Manufacturing Ecosystem
Manufacturing is not an isolated process. It depends on multiple networks of suppliers, component manufacturers, distributors, government agencies, and customers who are all synchronized with production through competition and cooperation. And this synchronization is what makes China stand out. For example, Shenzhen, one of China's largest cities, has evolved into a hub for the electronics industry. The city has actively cultivated an ecosystem that supports the manufacturing supply chain, which includes component manufacturers, low-cost workers, a technical workforce, assembly suppliers, and customers.
Market-Manufacturing Leaning 
While the world may joke about products being "Made in China", they also must know that China is a market in itself. For smartphones, cars, and consumer goods China is the largest market today. And it is set to be the largest market for electric vehicles soon.
This is an advantage in double fold, for manufacturers. First, they have a robust manufacturing ecosystem. And second, they have access to a large home market. Their products can be tested, accounted for feedback, upgraded, developed and be sent back right into the market without having to depend only on external markets.  nightmare of logistics. Manufacturers can use the market insight to learn and be ahead of the curve. And China seems to be well positioned and aware of this fact.
Status Quo
COVID-19 was a setback to the world. And China faced the brunt of being ground zero. The 2 years of the pandemic have slowed, staggeringly, the highly rapid economic growth of the country. But the country seems to be bouncing back, with growth projected at 3.0 and a PMI of 50.1. With other emerging economies offering similar resources, economic pundits wonder if China will remain as the manufacturing hub of the world.. But, for now, China's low production costs, huge labor pool, vast talent base, manufacturing friendly infrastructure and business ecosystem can't be competed with easily. The "Made in China" label is here to stay for a good, long while.
Meet Zumen Source-to-Pay
With Zumen, manufacturing companies can work with software that's built for direct sourcing and procurement. Companies will have real-time sourcing status updates, effective supplier relationship management capabilities to establish strategic sourcing, and a whole host of other features enabling companies to launch products in the market, 25% faster than before. To know more, feel free to reach out to us at [email protected] or schedule a free demo.