Pandemic Diaries | Episode 05
September 08, 2021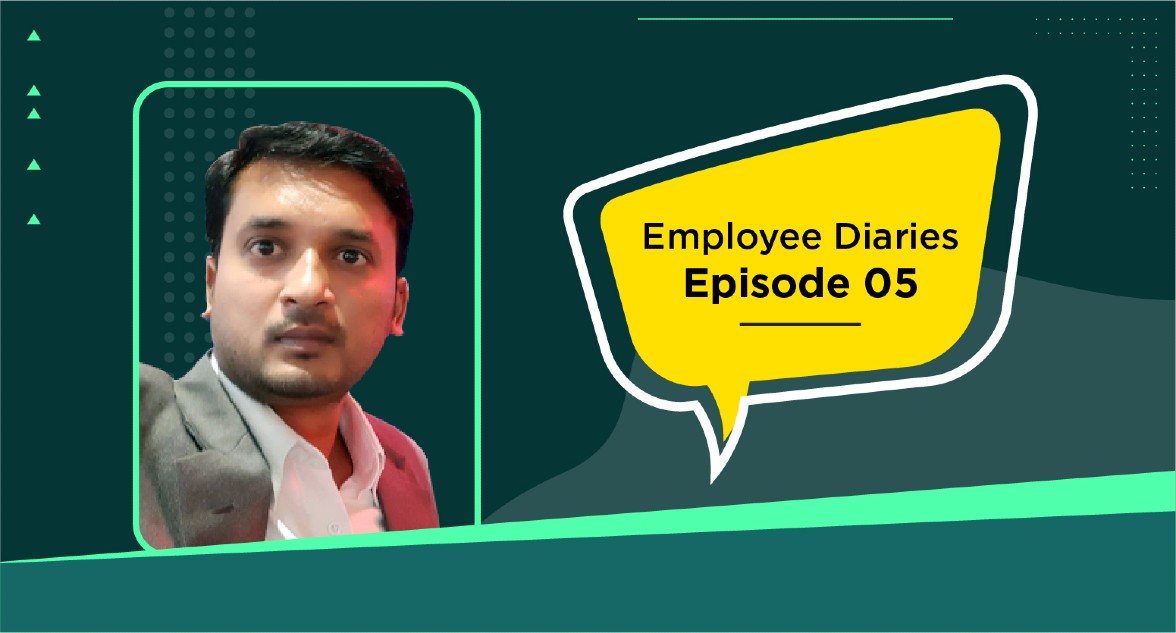 I've always been a fan of Apple's design principles. Looking back, I think I applied some of them to my personal life as well. I was always curious about how machines worked – how they were conceived, designed and how they solved the problems of man. This curiosity took shape as passion from the day I chose my undergraduate degree in the engineering stream. Every other decision of my life from then on was a by-product of this very same curiosity. It was during the stint in my first job that I met Harshvardhan. We bonded over discussing ideas and brainstorming various solutions. These daily discussions went on for about two years until we parted ways and took different paths – I went abroad for my Masters, and Harsh joined another organization. I earned my Master's degree and joined a reputed organization.
Over the next decade, I had the chance to be part of multiple teams, projects, and product launches. I worked in various streams and domains, from marine and design to developing automotive cars for the African market. I traveled a few places doing what I loved before finally settling in my previous organization as the head of Program Management. I grew at a phenomenal rate within the organization and had everything you could ask for – a great job, an envious salary package, a fantastic team, and respect. But I wanted more from the industry that I was so passionate about. I wanted to do something more, learn something new and build something revolutionary. I let these thoughts wander as I went on with my work.
It was during that time – around November 2020, when Harsh approached me about an opening in the startup he worked at. I did not understand most of the conversation about the product or the technology they worked with. My only takeaway from that call was he worked at Zumen, a SaaS company, and the fascination behind the idea of a startup. Later, the HR from Zumen, Harishankar, got in touch with me. He briefed me more about the company and the role, which was something of a Product Manager or a Business Analyst. I was more of an automotive guy, and this was a software firm, something I only knew very little about. He then asked If I could meet the CEO, Viswa, through video call due to the pandemic. I insisted on coming down to Chennai and doing it face to face. It didn't matter if I get the opportunity, but I need to make sure I know what I was getting into and weigh it with what I was going to leave behind. During my discussion with Viswa, I learned more about the company's vision and the ultimate goal of becoming a unicorn. He was amazing. Honestly, back then, I did not know what a unicorn company was and had to google it after the meeting. In my follow-up call with Harsh, he further added, "Praba, we are building something exciting here, and I'm sure you will love it." Harsh has been my friend for almost more than a decade now. I trust him and his opinion about the role being perfect for me.
I had to evaluate my options as this could be the most important decision in my life. On one side was a perfect white-collar job that represented the pinnacle of my achievements. On the other side was a chance to learn, explore and innovate. My next round of discussion was with the CTO, Mohan. I was impressed by the composure and the calmness with which he carried out the entire meeting right off the bat. I was intrigued to work with him. After both of my discussions, I was completely on board. Now came the most difficult part of the entire process – bidding farewell to my current job. I expressed my aspiration to my management and my team, and they were kind enough to understand. The vision that Viswa and Mohan had for the product was truly inspiring, and I wanted to be a part of it. Hari played an integral part in all of this. For an HR professional, his knowledge about the product was commendable. He also made the interview and onboarding process a seamless experience.
It has been more than two months since my first day, and I have had my hands and mind full. This is what I wanted – to learn, to be curious again. It was Steve Jobs (once again) who said – "Going to bed at night saying we've done something wonderful..that's what matters to me."Right now, I have immersed myself in the product, and I'm focused on giving it my all to make it a success.
I'm Prabakar Mahesan, Product Lead at Zumen Inc., and this is my story.
Welcome to the world of Zumen!