Pandemic Diaries – Episode 01
April 08, 2021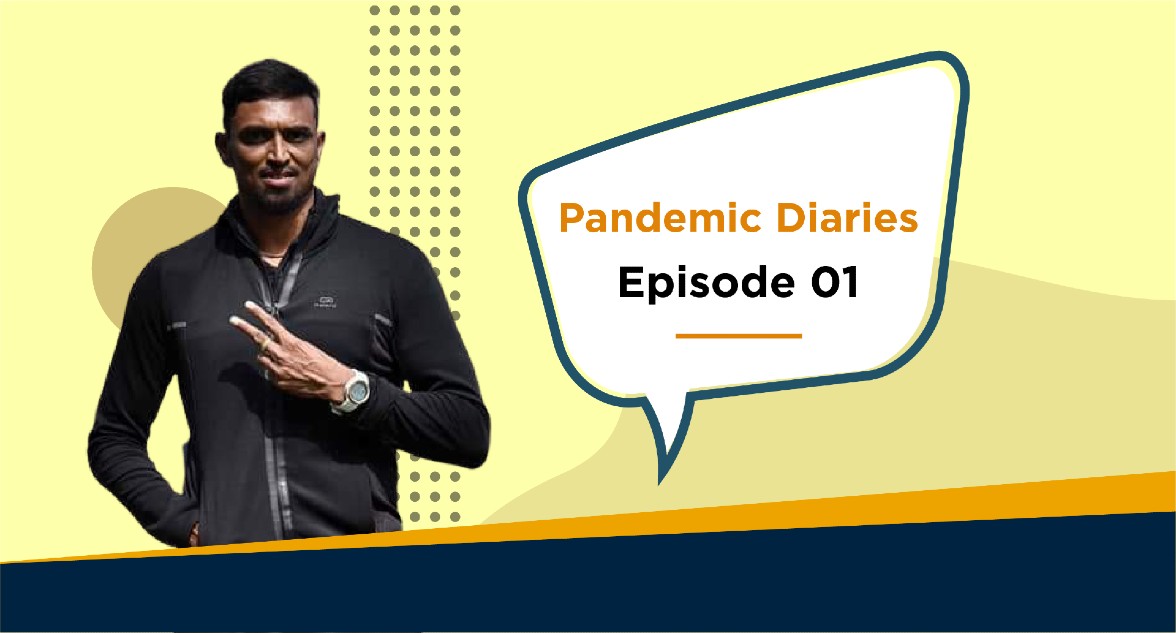 I was doing my usual rounds of welcoming customers when my mom called me continuously, which she usually doesn't unless it was an emergency. Asking a colleague to cover up for me, I quickly called her. I learned that my father was serious and admitted to the ICU. I took the first train to my hometown and rushed straight to the hospital. My father had a block in his heart and needed surgery immediately. Since the facilities in my hometown were limited, I had to take my father to Chennai for treatment. With support from friends and family, I managed to admit my father to a multispeciality hospital in Chennai amidst the nationwide lockdown.
The surgery was a success. I quit my job and spent the next few months taking care of my family, slowly using up all my savings. I began hunting for jobs on various career platforms. Some recruiters called back while most of them didn't; I cracked some companies and failed at others. The year-long gap in my career was the biggest problem. On one such day of job hunting, I came across a startup company called Zumen on LinkedIn. Reminiscing how my career started at a startup, I decided to give it a shot.
The next day I got a call from Harishankar Krishnamurthy, the HR head of Zumen. We had a conversation about the job role and the organization. I was told to expect a call later to schedule an interview with the CEO. The second round was a technical interview of sorts with the CEO, Viswanathan Kuppuswami. He was a visionary who was clear in explaining his thoughts and expectations. I understood that he wasn't a fan of hierarchy and believed in a flat organizational structure. I learned more about the goals of the organization and what role I would be playing in the grand scheme of things. I was convinced that I gave it my all and was waiting for the update.
On the third call, I had a salary discussion with Hari. He asked my expectation and I gave him a number. As usual, I was expecting him to point out the career gap in my resume and use it against me. At this point, I thought it was only normal for him to do so. But all he said was, "Okay, great! You will be happy when you receive the Offer Letter."
I received the offer letter the next day.
Hari was right. I was indeed happy. It felt like all my struggles, pain, and sacrifices were leading me to this very moment. My family was elated to learn the news. The fog of uncertainty was lifted and things seemed to fall in place. I could finally see the light on the other side of the tunnel.
That one call changed my life.
Maneckshaw Anand
Brand Manager.
Stay tuned for the next episode in Lockdown diaries.