Meet the Zumeners - Episode 07
July 22, 2022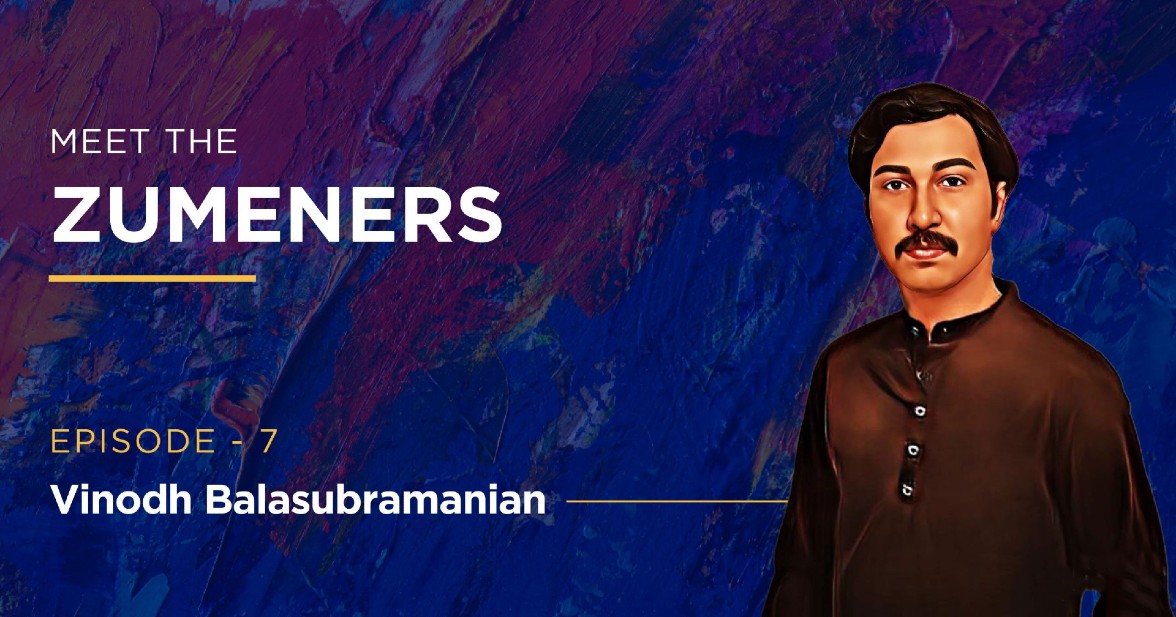 Hi all! It's Vinod once again. This blog is another story of mine. And this is one of my favorite activities, as I will be narrating a story, albeit a different one today; a story within a story. I hope you enjoy it as much as I enjoyed experiencing it. So here we go!
Start Camara! Rolling! Action!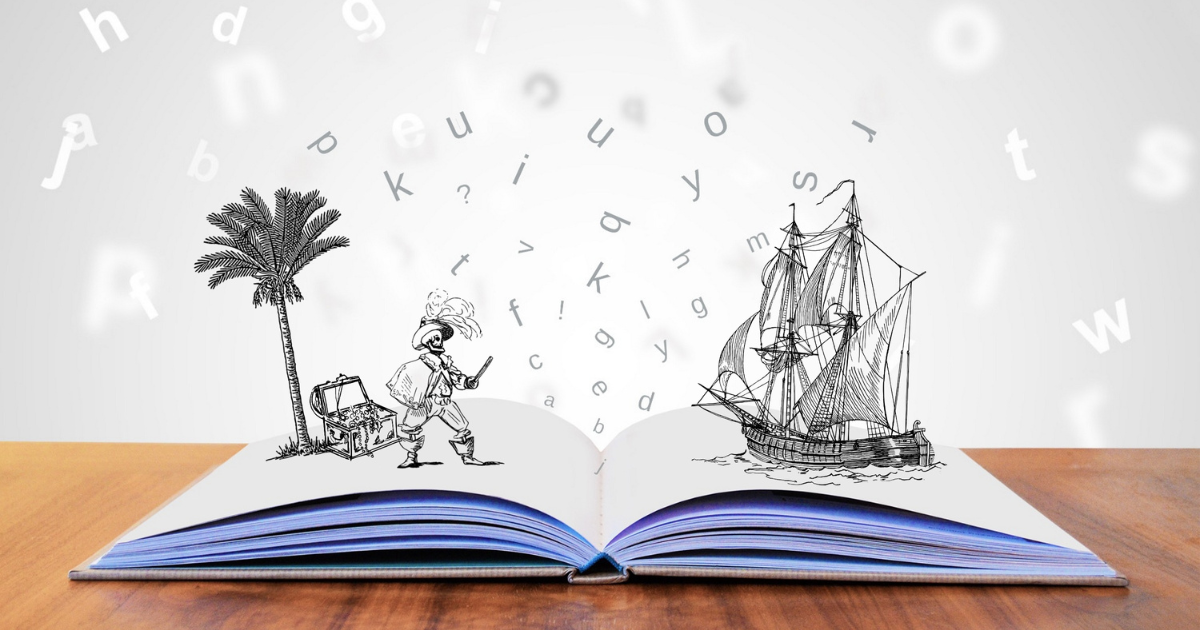 Storytelling has been a part of my life right from my childhood. I used to narrate stories to my younger cousins to keep them occupied. And the best bit during that time was that the stories were my own concoctions. And they were interesting too! You can ring up and ask my cousins the same. Even during school hours, I used to dream/ create my own world with my stories. I never paid attention to the lessons taught in the classes. Why stories and storytelling, you'd ask. From childhood, my dream was to become a film director. 
My friends were my first audience for all my stories. I regaled them during our playtime, and they listened with rapt attention. And to my surprise, they seemed to like my way of narration, which gave me the confidence to explore further. But as fate would have it, I had to choose a different pathway. After I completed my MCA, I did what any typical middle-class student would do. Take the less risky and stable route of a career in IT. But in those days, landing a job in IT was not a cakewalk. There were trials, tribulations, and only then triumph. 
Life at IT was good enough to meet both ends and the occasional materialistic cravings, but I always felt something was missing. Also, I felt my ability to narrate new stories was slowly waning as I became engrossed with my laptop and binary codes. But as the saying goes, "Your thoughts become things"; there came a chance to shoot a short film. The boom of the short film mojo fueled by the success of a famous television short film contest gave me the idea to shoot one. And the story was culled from my personal experience arsenal. It was a thriller, and to date, I get goosebumps whenever I think about it. And here is the story within the story part. Brace yourself!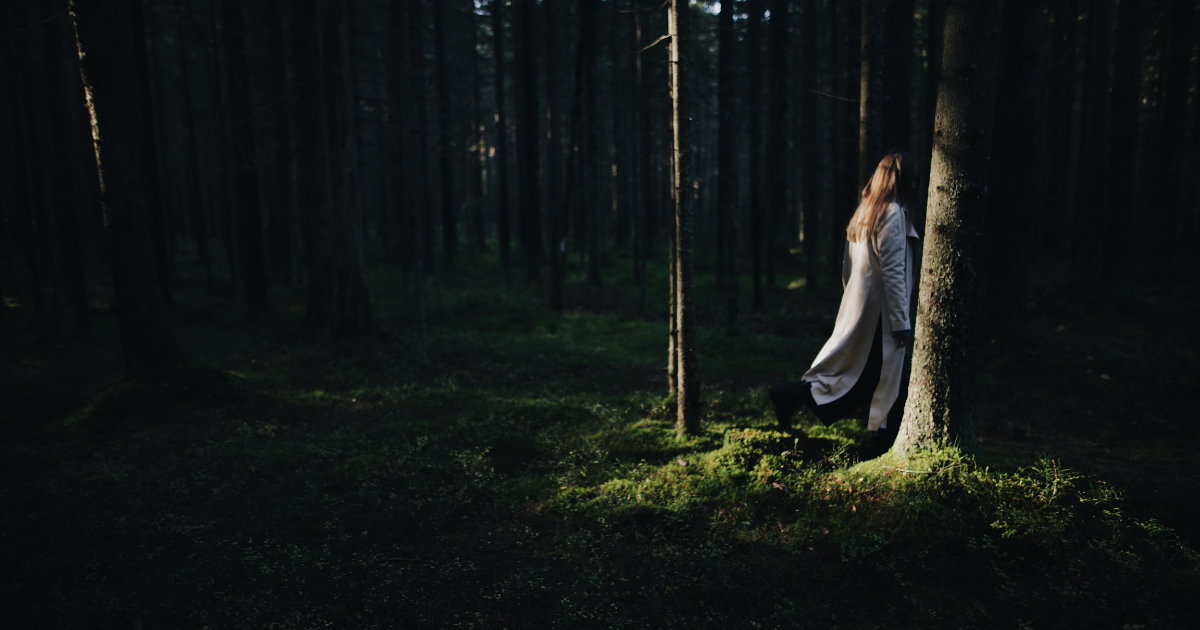 My uncle was in his college days. And like for every college student, watching a movie in the theatre, especially the late-night show, was always an event on its own. While returning to his room, he had to take an eerie passageway in the woods. But what happened next was unbeknownst to him too! He sensed a presence following him and woke up the next day amidst ten of his friends, who gave a bemused look. He was then sent to his hometown for rest. One fine day, while having lunch with family, we all noticed a strange behavior in my uncle. He sat differently, and his mannerisms were not his. We asked why, and he replied that this was his usual way of eating. His voice and slang were that of a lady. We were shocked. My grandfather asked, "Ravi, what happened to you? Why are you talking like this?". My uncle replied in a female Tamil Brahmin accent, "Ravi? I am not Ravi, I'm Vimala.".
I completed my first short film based on the above story with a team of friends. The output, though amateurish, will always stay close to me as it was my first output as a director. After that, I slowly formed a team with a set of professionals who even worked in the cine field. We started shooting short films based on my other stories. Then came this opportunity of a lifetime, a short film competition where we were required to create a short film within seven days. I was skeptical, but I could not pass on this opportunity, so I called my team.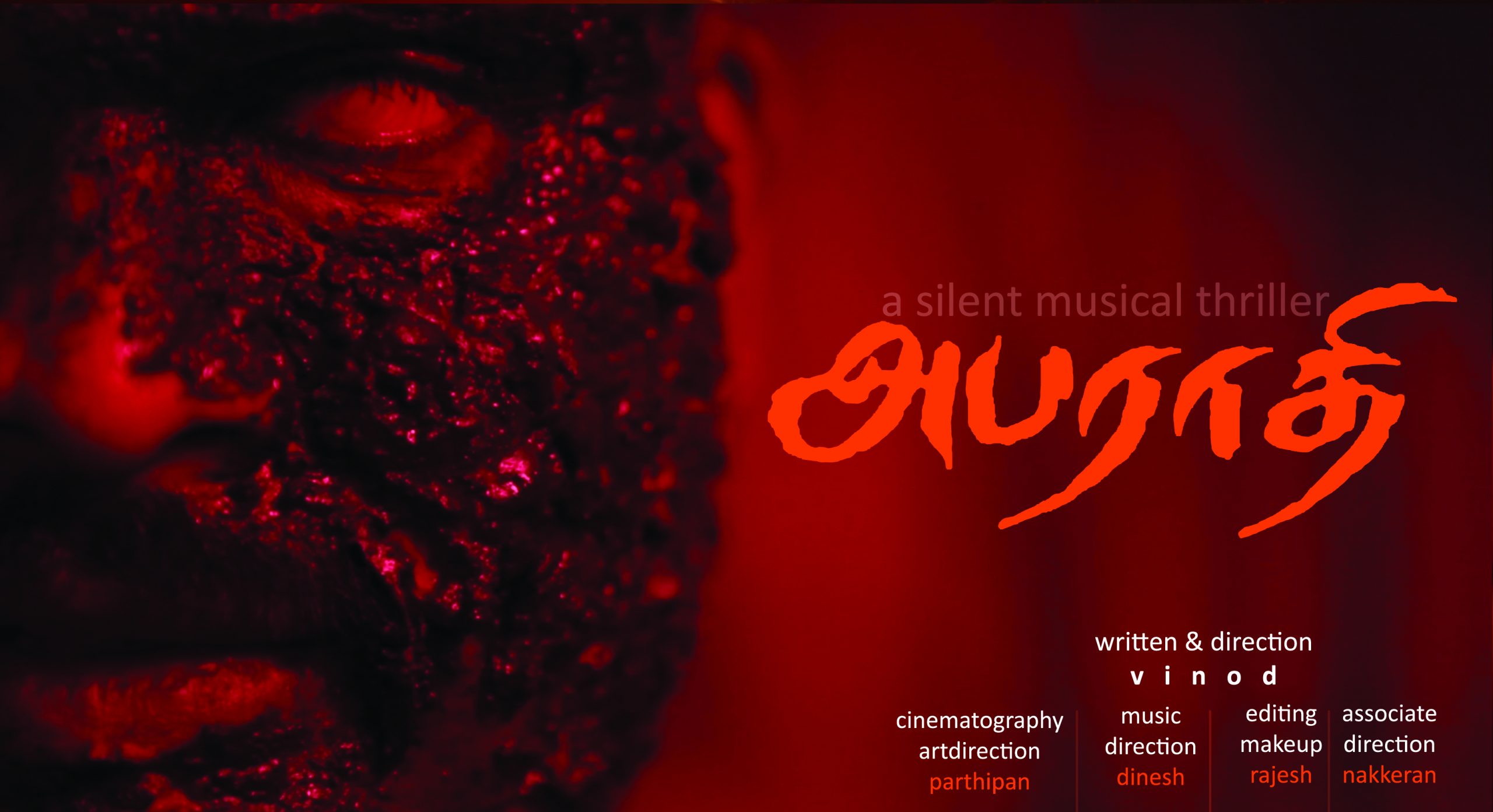 "There is no such thing as a hopeless situation. Every single circumstance of your life can change! " – Rhonda Bryne.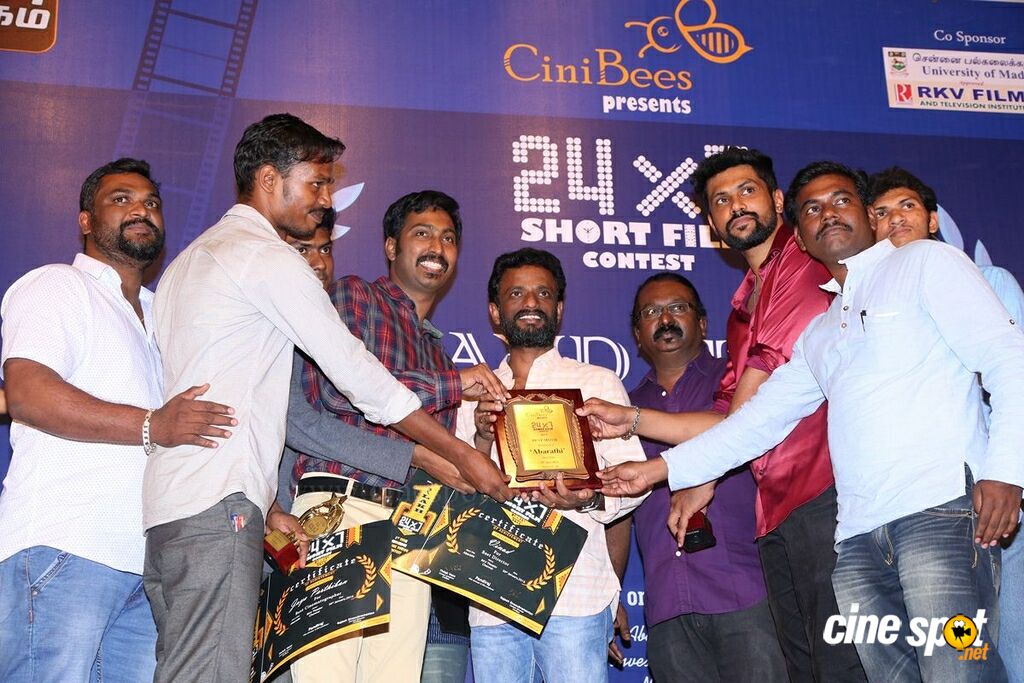 Armed with my 5D camera, my team and I went on a recce to find the locations for the short film. Then we sat and decided on the screenplay and the story. The theme we decided on was a silent thriller by the name Abharathi. We shot and submitted the film within seven days. However, we were not so sure we would get selected, and lo behold, we won the first prize plus four category awards – best in direction, editing, music, and cinematography. Winning a competition where many professionals participated was a defining moment in my life. We received a cash prize of rupees one lakh as a fund for our next short film.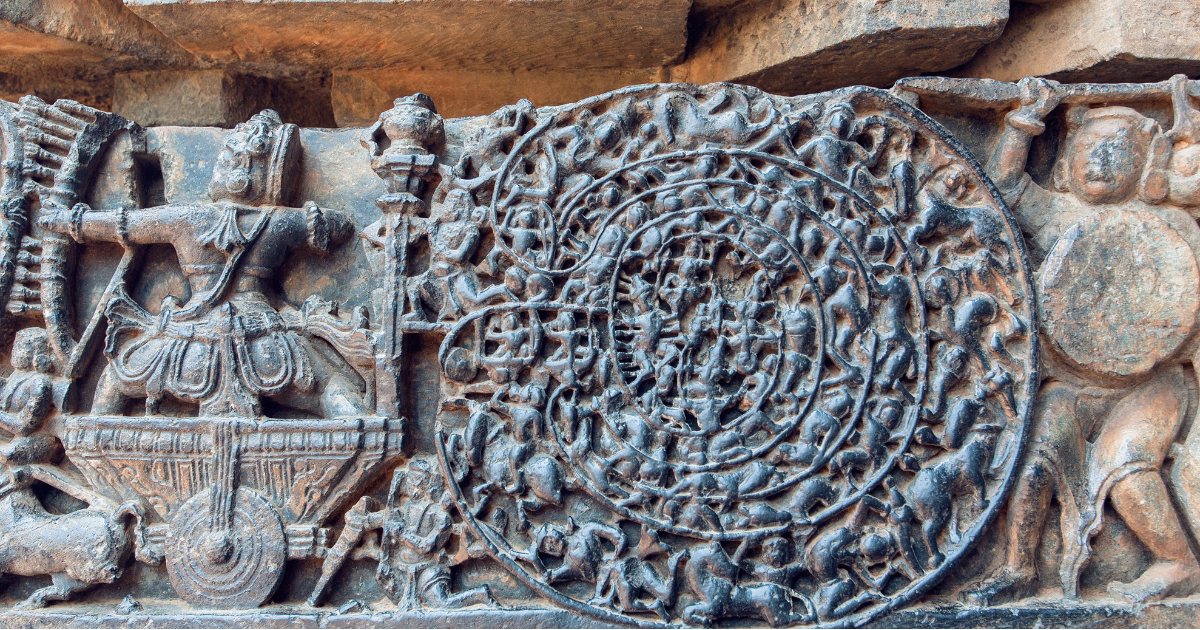 The storyline for my next short film was already in my mind. I wrote this story during my initial days of shooting short films. But I shelved the idea owing to a lack of budget. After receiving the one lakh prize money, I felt like the luckiest man in the world. My team and I started the work and spent a year in filmmaking. The reason for the protracted time in filmmaking was because of the story. It is a modern take on the situation of Abhimanyu, who got trapped in the Chakravyuha during the Mahabharat battle. We showcased the film to many celebrated film directors and producers and received critical acclaim. A dream come true moment for me. I have always dreamed of becoming a feature film director, and there was a time when I almost became one. But, in retrospect, I believe that what I have achieved was because I constantly believed in achieving it one day, and I did become a short film director. Even today, during my sleep, I subconsciously think about storylines, a habit that is now part of my life and one that I believe will take me places. 
"The truth is that the universe has been answering you all of your life, but you cannot receive the answers unless you are awake."― Rhonda Byrne, The Secret 
Here is the link to all my shortfilms.
(Idhigasam short film in Behindwoods & telecasted in Sun life channel):
(Nari Thandhiram short film in Movie buff):
(Contest link)