Meet the Zumeners - Episode 06
July 17, 2022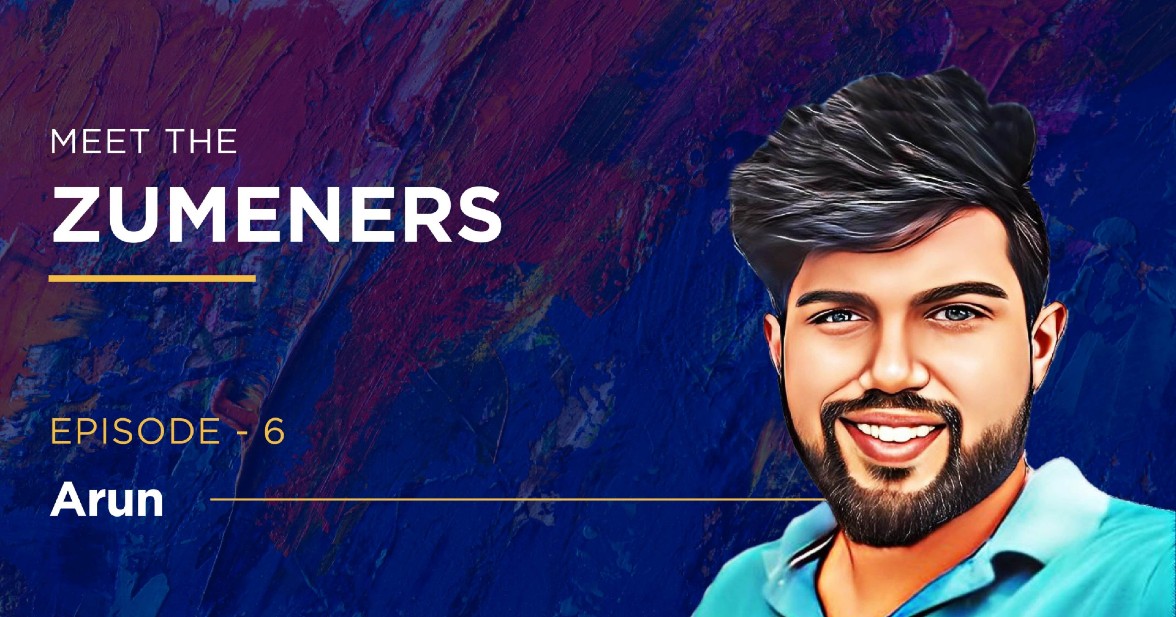 "Cooking is like painting or writing a song. Just as there are only so many notes or colors, there are only so many flavors—it's how you combine them that sets you apart." – Wolfgang Puck.
 I enjoy good food. And who doesn't? The beauty of food is that the ingredients may be similar or overlapping. But, the taste differs based on the preparation method followed and the Midas touch of the cook. I consider cooking an art form that requires patience, willingness to learn, a genuine passion for the art, the ability to multitask skillfully, creativity, time management, and much more. And this is my passion. To cook and enjoy good food! 
Variety is the spice of life! 
The art of cooking is in my lineage. I come from a family of cooks. My great grandfather was a restaurateur. But, after his death, no one took over, and every other person in my family moved to a different profession. But, irrespective of their career paths, my grandfather, grandmother, father, and mother are excellent cooks. 
One of the items on my bucket list is becoming an excellent cook. The thought of becoming a good cook has been cooking in me since childhood. I helped my mother with cooking since childhood, and while helping her, I learned a few basics too. Also, I used to cook whenever I returned home for the semester holidays. I tried a few dishes and learned new recipes from my cousins. But, after that, I never really had a chance to cook until eight months before joining my first company. I was thrilled that I could get my hands dirty and try cooking. I slowly learned a lot of dishes and noted them down meticulously. And right now, I have a compendium of recipes. You can reach out to me if you need a desi cookbook. It is free for now 😀
The Lockdown Challenge 
It was only during the lockdown that the real cook in me blossomed. The pandemic that shook the world made it impossible for me to step out. The only change of place was one room from another. And the kitchen in our house turned into my picnic spot, with youtube recipe videos for my theatre. There are a lot of recipe videos out there for me to learn. So I planned my day to wake up early, start and finish my work ASAP, and then try my hand at new dishes. My real training began when my mother and I decided to experiment with new recipes every day. I was the sous-chef to her head-chef.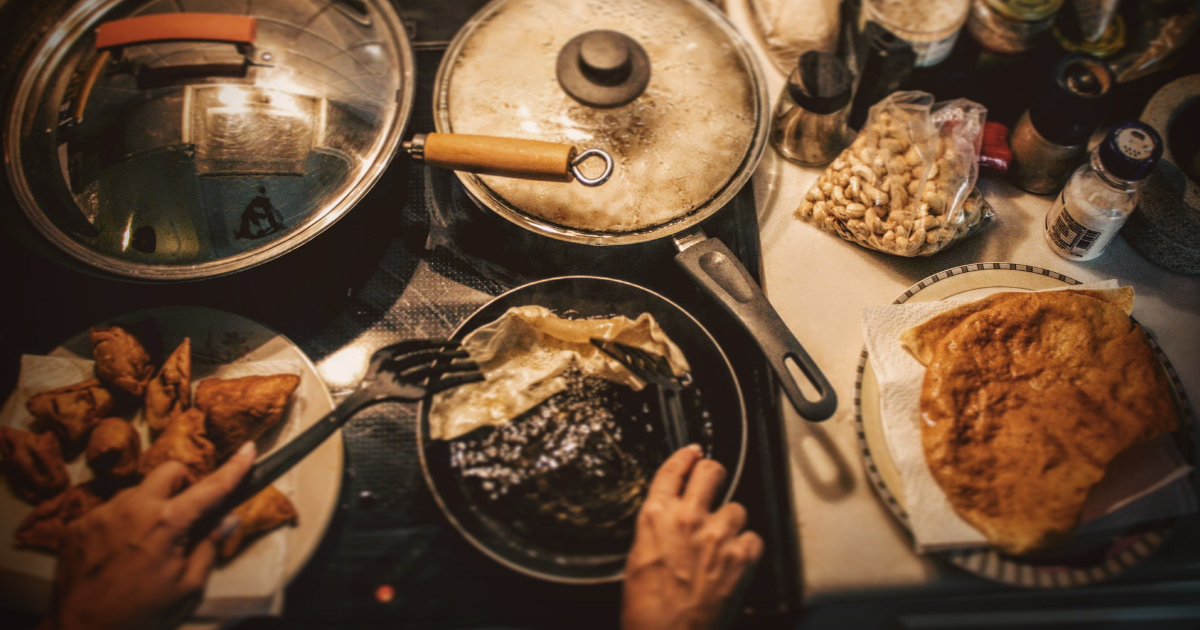 My mother and I decided to explore Indian cuisines since international cuisines do not suit our palates. So we started with cuisines from neighboring states such as Kerala, Andhra, and Telangana. And one of the biggest boons of residing in Hosur is you get fresh vegetables every day: all those crunchy carrots, green, leafy veggies, and whatnot. Our day would start with procuring the freshest vegetables from locally grown farms. My mother and I would begin the day with our cooking experiments by watching a few recipe videos for the same dish. We believe that mixing the best techniques from all these would give a great dish. And one of our favorite youtube cooking shows is Chef Venkatesh Bhat's Idhayam Thotta Samayal. His recipes are a boon for all those vegetarians out there. They range from simple dishes to exotic ones with simple and easily sourceable ingredients. A boon to all the bachelors and budding cooks out there. Chef Bhat's youtube videos replaced our movie time, where we learned some interesting recipes. 
One of my favorite dishes that I liked from my cooking is the spicy Gongura Chutney or Pickle, a famous dish from Andhra Pradesh. It is a quintessential dish in the chutney, pickle, or relish form made with Gongura leaves, a rich source of iron, vitamins, folic acid, and antioxidants essential for human nutrition.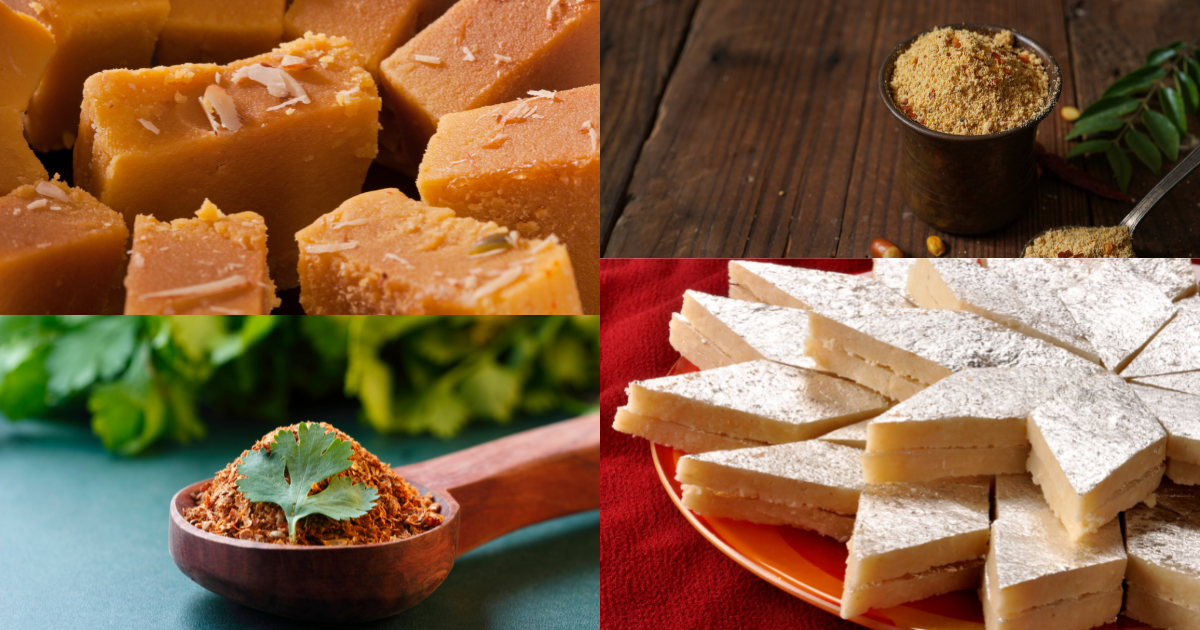 Apart from Gongura chutney, we tried the Mysore Pak, Kaju Katli, and coriander powder. Coriander powder is similar to the 'Pappu Podi', has a long shelf life, and is very healthy too. Also, we used to experiment with the same recipe, like trying our method, and then noted the subtle changes in taste and texture. If it is good, we would follow it, or else, we would try another method. And my mom now has a separate cookbook of her own with tips, tricks, and recipes. Maybe one day, after finetuning it, we might release our cookbook. 
Cooking and Life
Eating food is probably the easiest thing in this world. But the process behind preparing an excellent meal takes time, patience, and skill, and of course, a lot of love goes into preparing it. I never criticize the food. I prefer to provide suggestions – for which I have to know about the dish and the preparation, which I believe made me learn cooking in the first place. And there is a similarity between life and cooking. Our body is the vessel that carries our soul. It's how we manage to cook our soul within our body – it's what human life is all about. Cooking is a metaphor for life. Imagine yourselves in the cauldron called life. We all get cooked sometime or other. And getting cooked is going through different experiences in life that shape us and helps us become better person. Happy Cooking! Happy Eating!