Meet the Zumeners – Episode 03
May 06, 2022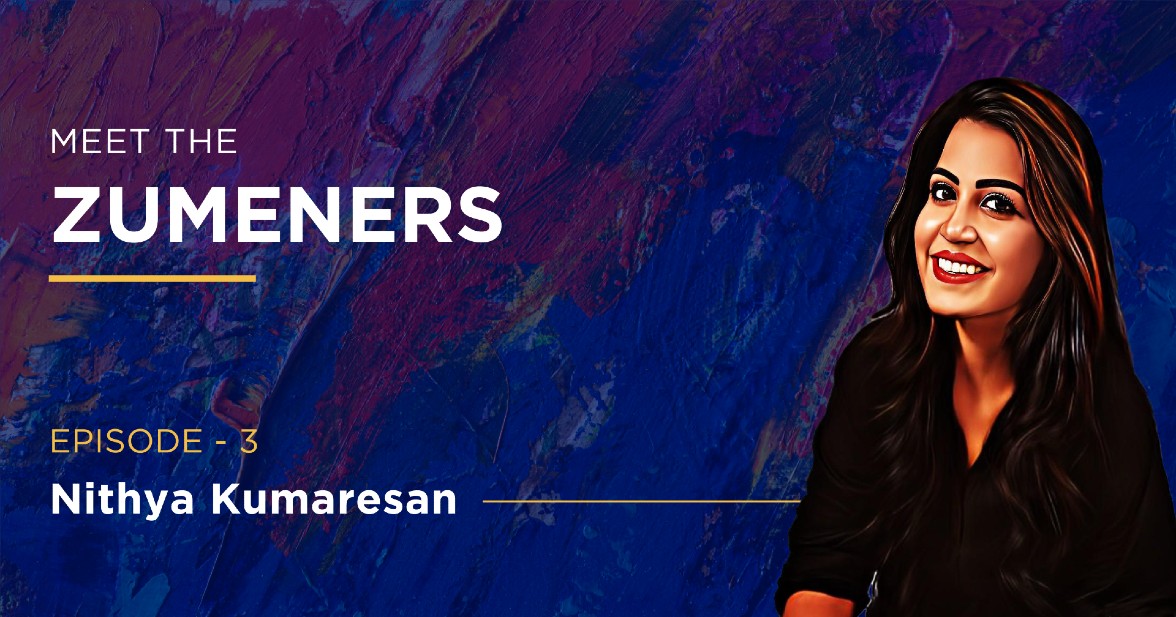 Learn everything you can, anytime you can, from anyone you can – there will always come a time when you will be grateful you did – Sarah Coldwell
A wise person once said that the only constant in life is change. Technology has grown leaps and bounds and has impacted our lives in ways we could not have imagined. In this fast-paced world, where many people give little to no time to learn what they like, I believe one should always spend time learning what one loves. Age is never a bar here. We can learn anytime we want to. It gives us immense confidence and helps us to go closer to who we are.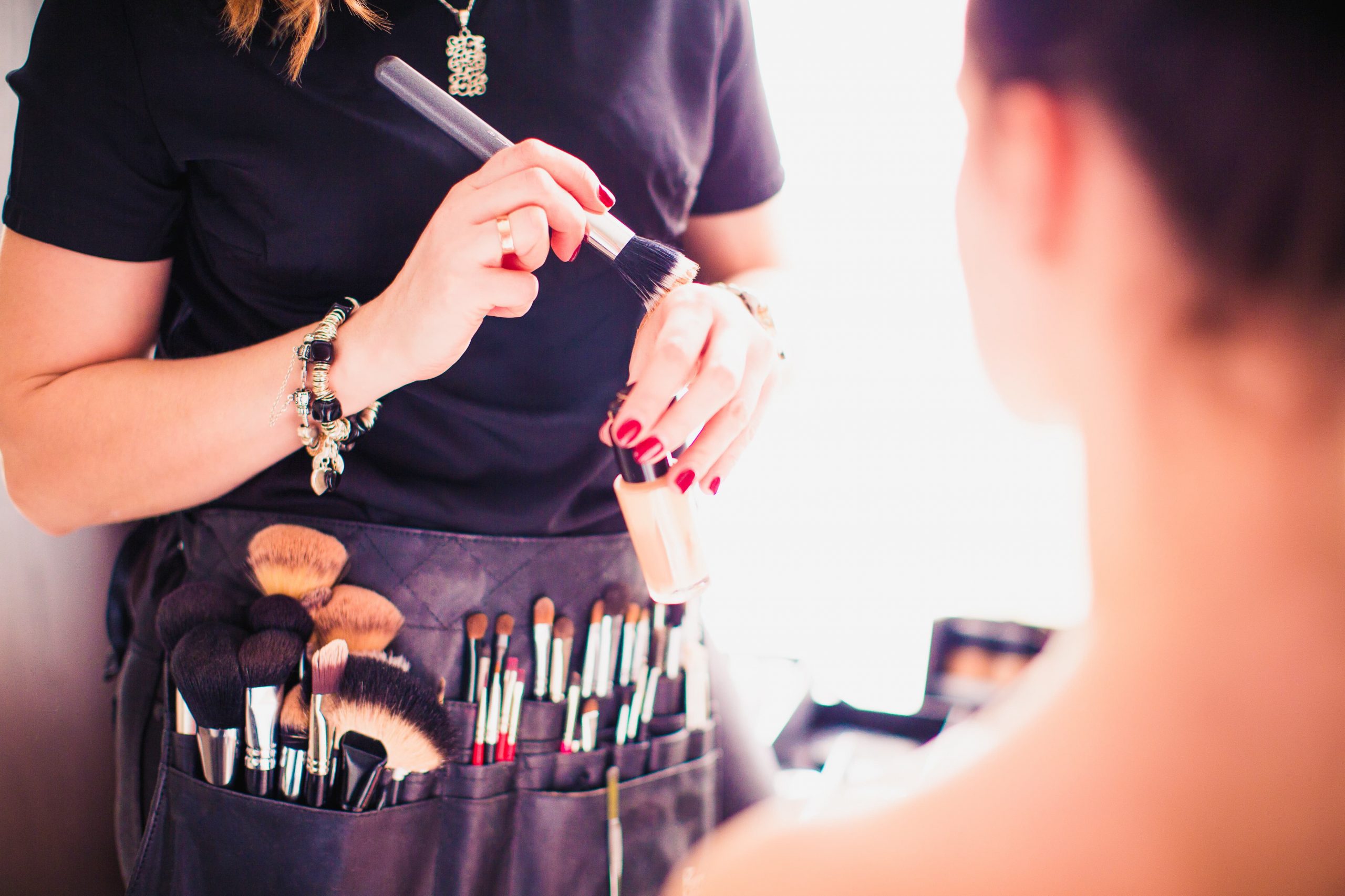 As I completed my latest bridal makeup session, packed up, and walked down the narrow bylanes of "Singara Chennai", it dawned on me that I have come so far from where I started. A humble beginning during my hostel days. And as I make a pit stop for a fresh filter coffee, I reminisced about the journey so far. A journey that will be close to my heart. In vivid colors.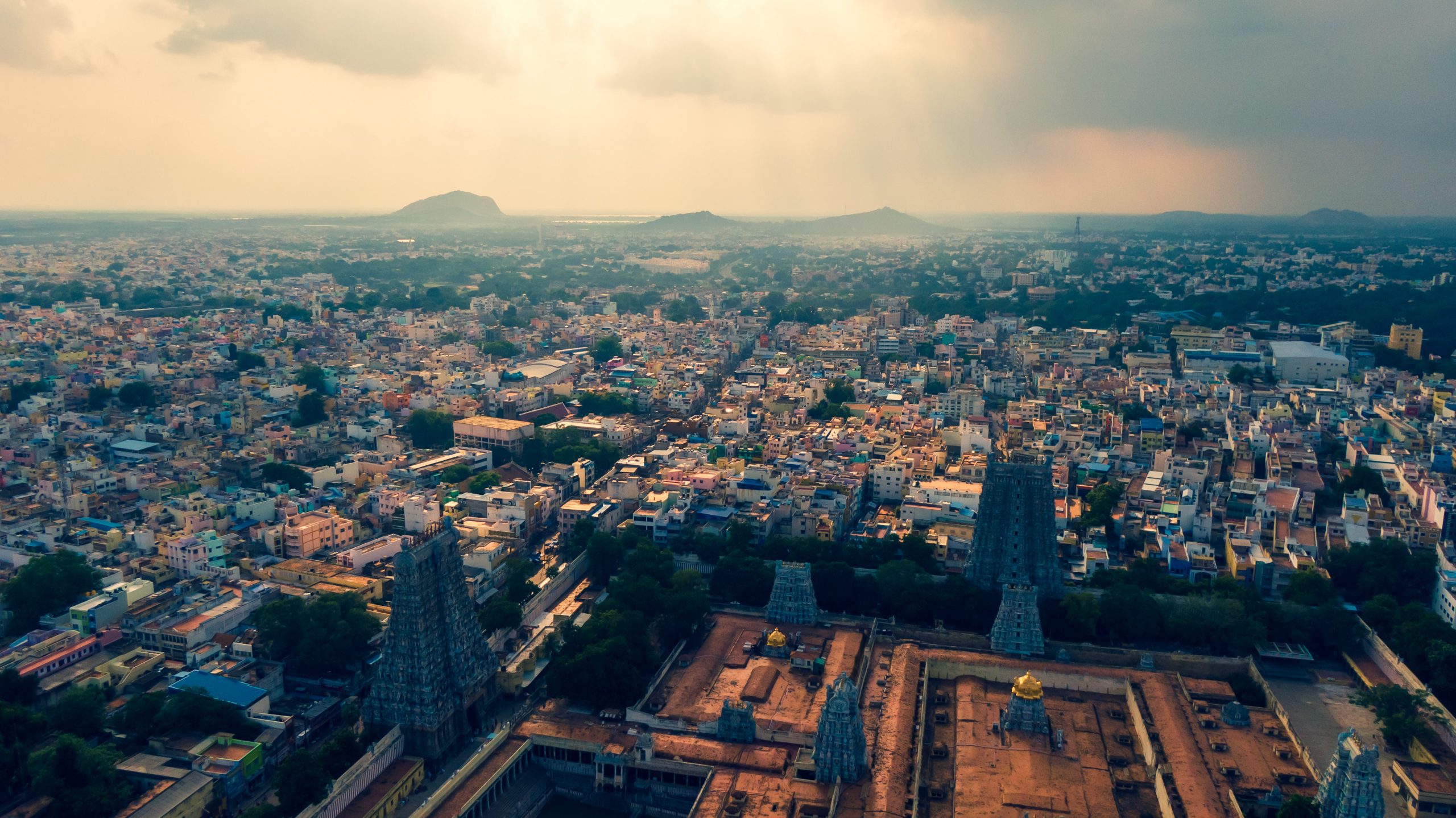 I come from Madurai, a city that never sleeps. It is a city with many monikers. Madurai is famous for its fragrant Jasmines, lip-smacking Jigarthandas, ancient temples, and to a connoisseur's delight – Meaty meals. But, what it is not known for, yet, is fashion and styling. And that is where I would like to make a mark.
Since childhood, I have been a fan of fashion and styling. I always liked to carry myself in the best way possible. It gave me confidence and a sense of satisfaction when I look myself in the mirror being dressed for the occasion. It is when I started my hostel life that I began to groom myself. What started as means to kill time became a hobby when I started adding splashes of makeup for my friends, to whom I will always be indebted, for they were the ones who recognized my talent. They stood by me during my initial learning curve, where I experimented with different styles, which were sometimes successful and sometimes not. But, no matter what, they had my back and encouraged me to participate. I participated in many college shows as a makeup artist, and I received great reviews. These gave me confidence and reassurance that I am good at what I do.
I decided to take my hobby seriously and started hunting digitally for more sources to learn from. This is where technology lent me a hand. I was able to access quality content from a myriad of sources in a matter of clicks. I loved being a student again, in a different domain, in my little world exploring and learning new things. We may never know when we will be given that "one chance" that we have been waiting for. The key is to always be ready and willing to go the extra mile for it. But more importantly, be consistent in what we do. And believe me, when people say consistency is the key, it is.
My first opportunity came through one of my friends, who was a Viscom student looking to conduct photoshoots as part of her college project. I wanted to experience doing photoshoots with a few of my friends. So, I jumped at this opportunity too, as a side quest in my journey. I still remember my first photoshoot, which was at the famous Thirumalai Nayakkar Palace. A royal start to the next phase of my makeup artist journey. Like a domino effect, I was approached by people to pose as a model for their photoshoots. At this point I could do makeups and host photoshoots, so why not try my hand at modeling too? I invested all the money earned on new products and props for my new studio- Makeup by Nithya Kumerasan. During my entire journey, I had the opportunity to meet, network, and collaborate with many talented people from whom I learned a lot. Just like energy, knowledge can neither be created nor be destroyed, it can only be shared – A lesson that will take me places. That's when I decided that I should push myself for more.
My next opportunity knocked on my door in the form of a client of my mother's, who was a Makeup artist, and a very good one too. At this point, it may seem like she influenced me to take up the mantle, but that was not the case. It was out of my interest and with the support and encouragement of friends, I realized that I too am one. Now, back to the story. She approached us during the pandemic for bridal makeup. But, unfortunately, my mother fell sick and could not do it alone for the D-day. So, I stepped in. I jumped at the opportunity, though nervousness tagged along on the trip. But to my surprise (and my mom's, who praised in regional dialect – "Nee unmayave romba nalla panra" (You are doing it really well.)), I passed my first test with flying colors (Pun intended.) The client was also so happy and elated. She gave rave reviews, and my confidence grew leaps and bounds. My learnings so far have begun to bear fruit.  
As I put my coffee cup down and waited for my cab to reach my office to start my job as a Sales Development Representative (SDR), I realized that I have come a long way. My only other companion who has been with me through my ups and downs, apart from my close friends and family, was the knowledge I acquired through consistent learning. The path I chose has taught me lessons aplenty. I have become a better person with high patience, someone seeking to learn and discover the right process. From ground zero to building a studio, if I can, with consistent learning and application, I believe everyone else can.