Chennai Marathon 2023: A Runtastic Day!
Business |
January 09, 2023
| By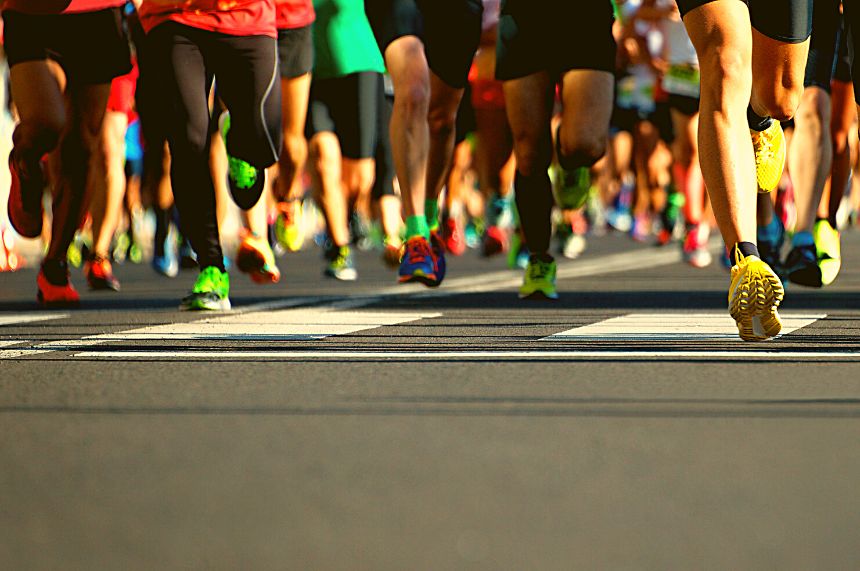 "When you run a marathon, you run against the distance, not against the other runners and not against time" – Haile Gebrselassieand 
It takes guts and gumption to cross the finish line of a marathon. This is in line with the well-known maxim, "A person who starts a marathon is not the same as the person who finishes a marathon".  Training for a marathon sows the seed for the mental and physical acumen needed to undertake such a physically testing challenge. This holds true for any sport and life itself. And in today's scenario, where the importance of mental and physical well-being can't be emphasized enough, it is important to indulge in some form of physical activity that will eventually help in maintaining good health with a sound body and mind.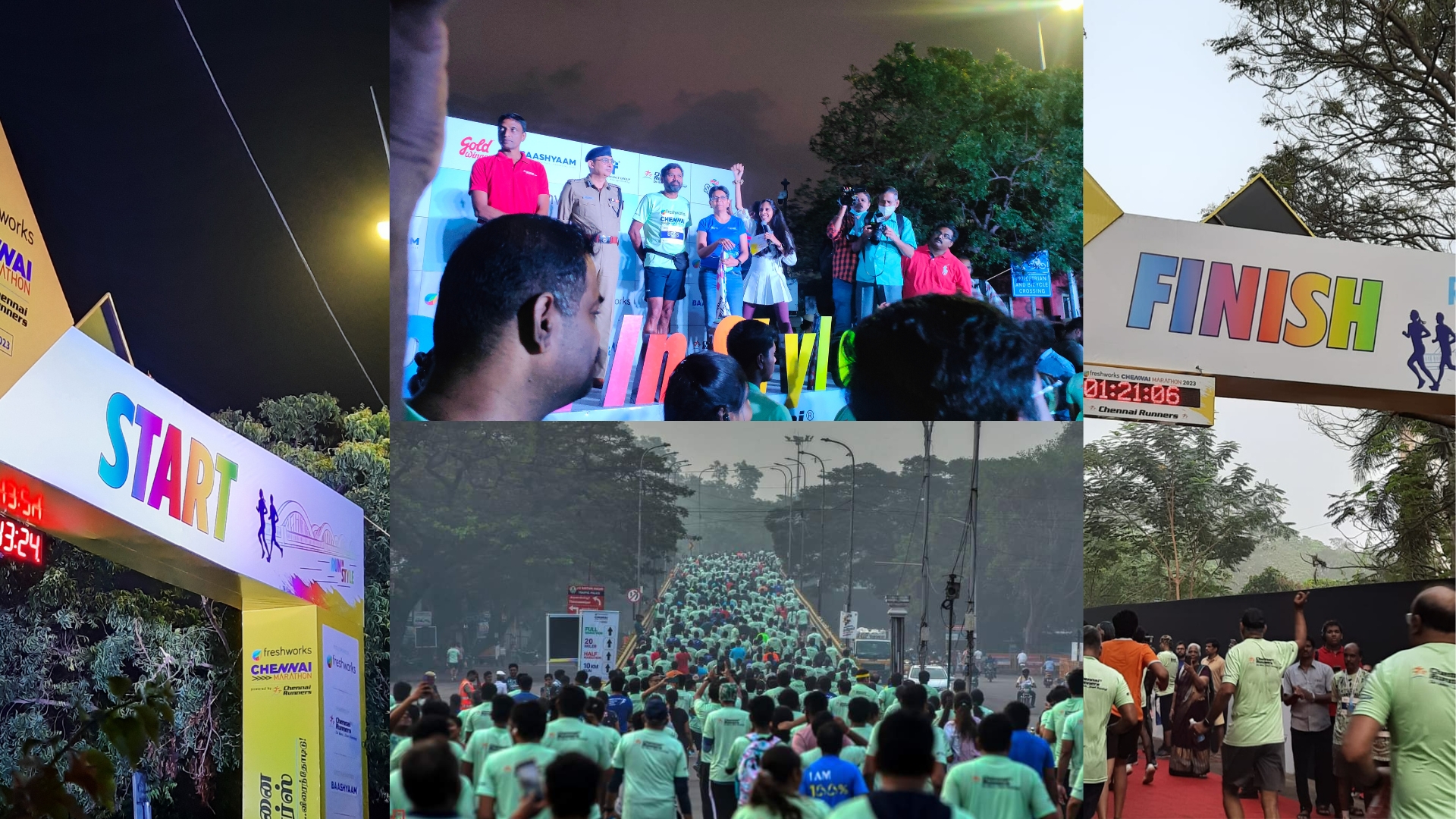 In this spirit, the 11th edition of the Freshworks Chennai Marathon, powered by Chennai Runners was held in Chennai, on 8th January 2023. The marathon aimed to raise awareness about Diabetes the primary charity cause for this year. More than 20,000 runners participated in the Freshworks Chennai marathon across all categories, which were: 
Full Marathon (42.195 km), the flagship race of the event

The Perfect 20 Miler (32.186 km) 

The Half Marathon (21.097 km)

The 10 Km run
Also, this edition of the Chennai Marathon saw as many as 30 debuts with visual impairment, 50 wheelchair runners, and 50 blade runners. Shankar Jiwal, Commissioner of Police, Chennai City flagged off the 10km run.
Fitness and health enthusiast Zumeners participated in and completed races. They have demonstrated in spirit and action that anything is possible with consistency and effort, be it developing world-class software or crossing the finish line in a marathon.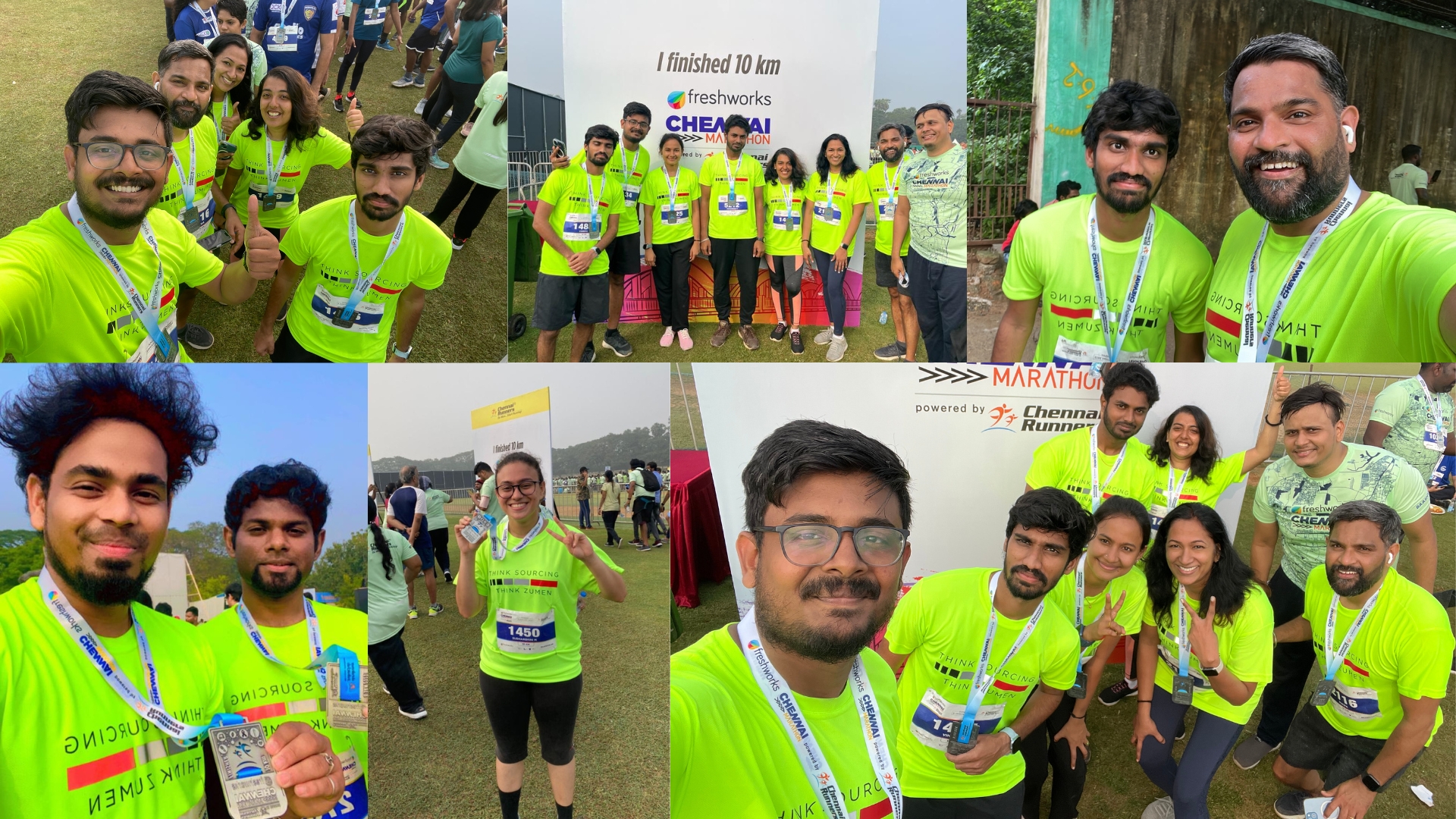 Zumen always focuses on its employees' mental and physical well-being. Our internal Walkathon – to promote regular physical activity among all our employees – is a byproduct. The organization strongly believes in "All work and no play makes Jack a dull boy". In an era where working styles have changed such that almost all of us – except those in physically demanding professions – are glued to the screen and our office seats, it is imperative that we maintain a healthy lifestyle. And Zumen will always strive to find innovative ways to promote a healthy lifestyle among employees. We congratulate all the participants and winners of the Freshworks Chennai Marathon 2023. Looking forward to the next edition.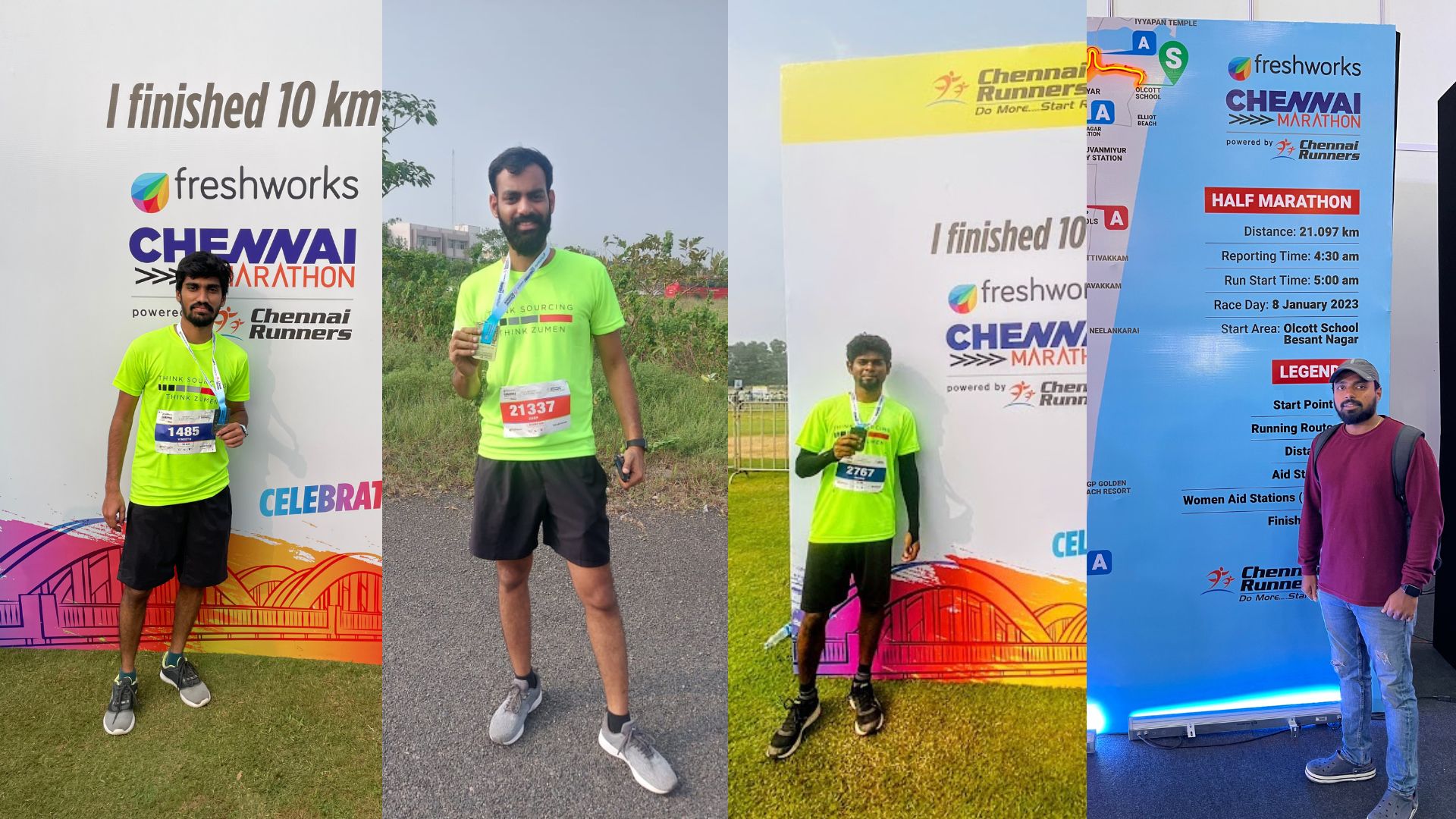 Until then, 
Let's make every step count.