Technology, AI, and Procurement - An Overview
Business |
February 06, 2023
| By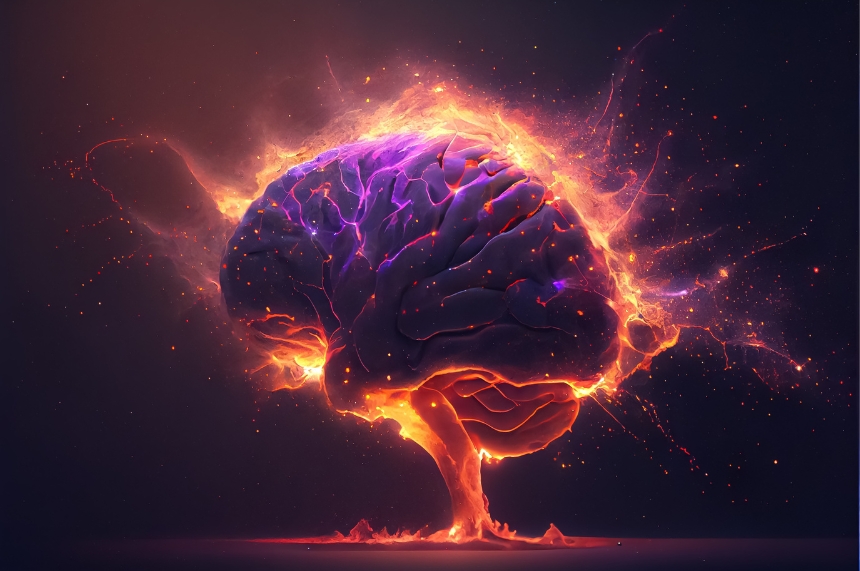 Technology has been growing at a rapid pace, and its contribution to every facet of our lives is unimaginable. With such rapid advancements, what was not possible before is being made possible and could be executed better than we could ever imagine. For example, until the 1960s, humankind never imagined landing on the moon. But in 1969, with the help of technology, Neil Armstrong placed his left foot down on the moon's soil. On the other side, waves of the industrial revolution are changing the industrial landscape. Today, we are in the 4th industrial revolution led by a fusion of technologies blurring the boundaries between the biological, physical, and digital spheres. A complete disruption in almost every possible industry. And one such disruptive technology is Artificial Intelligence. 
AI has been on the scene for over half a century. The field is seeing stellar progress and is creating wave after wave of innovations – from self-driving cars, drones, analytics software, significant applications in sourcing and procurement, and finally, software that can talk to humans like humans. Moreover, with the help of AI, one can also execute tasks such as coding, copywriting, generating digital images, and even crooning a poem or two! All this and more has been driven by an exponential rise in computing power and data availability. AI has come a long way, but it had a humble beginning in the 1950s. 
The real story of Artificial Intelligence (AI)
In the early part of the 20th century, the world was starting to familiarize itself with robots and artificial intelligence through movies and books. Then in the 1950s, we had a generation of philosophers, scientists, and mathematicians who believed in the possibility of AI becoming a thing. One such person was Alan Turing, a British mathematician. He explored the possibility of AI via mathematics. He argued that if humans could use available information and reason to make decisions and solve problems, why can't machines imitate the same? And this was the basis of his paper in 1950, Computing Machinery and Intelligence. In this paper, he discussed how to build and test intelligent machines. But, before the AI could even take shape, there was a setback. And it was the first of many to come. See, a prerequisite for intelligent machines is computing power and command storage. But before 1949, computers could not store commands, and computing itself was highly expensive.
Fast forward to today, artificial intelligence has grown exponentially with the help of high data storage and fast computing power. All of these enabled computers to solve the most complex problems that were not possible before. Even some dangerous processes that were handled by humans before have been automated with the help of AI. For example, in the 1960s, General Motors used Unimate, a robot to transport die castings and weld them onto auto bodies. It saved the workers' exposure to toxic fumes and even saved them from the loss of a limb! This is just the tip of the iceberg. AI has a wide range of applications in sourcing and procurement. 
AI in Sourcing and Procurement
The impact of implementing AI has not gone unnoticed by businesses. They are assessing the opportunities and risks that come with it. And according to a 2019 Deloitte CPO survey, 51% of respondents are now using advanced analytics, and 25% are on the verge of or are piloting, a cognitive/AI solution, up 19% from 2018. And 93% of those who implemented the advanced analytics solutions claim they are satisfied. With the wealth of data generated at every step, sourcing and procurement processes are ripe enough to leverage the insights and efficiencies that come with using AI. Here's how AI can help in three of the most critical areas in procurement:
Spend Classification and Analysis
Spend, sourcing, and category management strategies are developed based on accurate and actionable data. And the need to better and deeply analyze the spend together with a need for robust processes is increasing. Because only with robust processes can organizations manage their internal policies and external contracts with compliance. And here is where data helps. With the advent of spend classification technologies, the ability to analyze and enrich this data with external information from the web is also possible.
In a typical spend management/analysis software, algorithms are developed with the help of several AI techniques. What happens is, these tools search through line items of data and flag keywords that can be tied to the spend categories. And with the help of Natural Language Processing (NLP), input variables are linked together, for example, supplier names and product descriptions. Then with the help of machine learning, the outputs are classified into various categories. 
In product manufacturing companies, a plethora of data is generated. So it becomes difficult for buyers to sieve through every line item of data and derive actionable value from it. And there is sure to be misses and inaccuracy in data classification. But with the help of AI, we can save a considerable amount of time and significantly improve data accuracy. According to a Deloitte report, using AI and AI-enabled technologies, companies achieve around 97% accuracy in spend data classification. 
Sourcing Strategy
Setting up an effective sourcing strategy by considering all possible factors is a crucial step in implementing strategic sourcing. And strategic sourcing involves continuous improvement and evaluation of the sourcing function with a holistic approach that focuses on achieving the lowest Total Cost of Ownership (TCO). And companies try to realize this while also minimizing risks.
In the process of establishing strategic sourcing, procurement teams often run into large volumes of data. Therefore, with the help of AI, procurement tools can typically analyze a myriad of data to determine the effectiveness of different sourcing strategies. Sometimes publicly available or licensed data is also used. Using Econometrics, these tools can uncover shifts in global supply trends across a wide range of commodities and products. Thus helping companies formulate sourcing strategies for different commodities, while also driving insights into future trends.   
According to an Aberdeen report, 68% of their survey respondents believe that strategic sourcing plays a huge role in their organization. Also, 53% of the respondents believed that a top strategic goal is aligning their sourcing activities with the objectives of the greater organization. Therefore with the help of AI, companies can identify where to source specific commodities, and evaluate potential savings opportunities while mitigating risks. And all of this is data-driven. 
Quotation data extraction
One of the untapped uses of AI in procurement is quotation data extraction. In a New Product Development process, buyers request quotations after finalizing the parts to be outsourced. For a part, in general, companies will consider 3-5 suppliers. And for a single program, there will be a need for quotations for at least 20-30 parts. Multiply this number by the number of programs. The count will be staggering based on the product's complexity. Despite a plethora of software in the market, buyers find it difficult to handle the large volume of quotations. And to compare quotations, the data from the supplier quotes need to be transferred manually to a spreadsheet. It is time-consuming and highly error-prone. Then the buyers have to compare these quotations to find a suitable supplier. Remember, sourcing strategy also needs to be considered here. Annually doing this every single is a nightmare. Say hi to quotation data extraction.  
These AI tools first extract data from the quotations using data/table extractors. But if the quotes are in the form of unstructured data such as an image, then the data needs to be converted to structured data before processing further. With the help of machine learning and NLP, the data is converted and populated in the relevant fields. Then there's the user verification interface to make corrections if any. And based on the sourcing strategy, the AI tool can be trained to automatically suggest the best-fit quote. 
Quotations contain critical information, and buyers have to analyze every single piece of information to make critical business decisions. The implementation of AI can reduce both manual errors and processing times. 
The future is here
The applications of AI in sourcing and procurement are not limited to the ones above. There's plenty. One would not have imagined in the 1950s and even in the early 2000s that AI could even be utilized to perform routine tasks, complex data analysis, predictions, and forecasts in Sourcing and Procurement. 
For product manufacturing companies to tap the potential of AI, the entire gamut of their Direct Material Source-to-Pay process must first be digitalized. In the next step, AI tools can be incorporated to reap its benefits. 
Zumen Source-to-Pay is the most comprehensive Direct Material Source-to-Pay software for product manufacturing companies. And with the use of AI in quotation automation, Zumen is the tool you will need for your procurement operations. To know more, visit us at www.zumen.com, contact us at [email protected], or schedule a free demo.