Formula 1 Engine: 2026 Regulations, Procurement, and Supply Chain
Business |
August 22, 2022
| By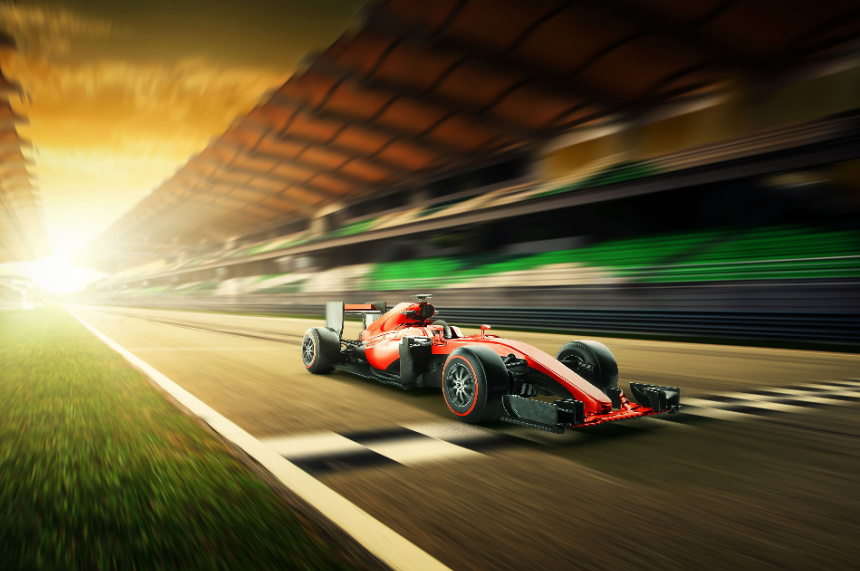 Formula One cars are the fastest on the planet around a race track. And they are one of the vital cogs for success in an F1 race. Any good driver with high skill sets will find it difficult when given a poor F1 car for the race. 
Every component in an F1 car is an engineering marvel. And one such marvel that awed me is the engines. They have the power of a 1000 horses. Just imagine. 1000 horses! 
The engine used in a Formula One car is an internal combustion engine and runs heavily on fossil fuels. For the 2022 season, the max fuel consumption cap is 100 kgs per race per car. In the 2016 season, the cap was set at 160 kgs of fuel. Even 100 kgs per race per car is a lot to consume. Just imagine the CO2 emissions. And this is one of the reasons why FIA is committed to being Net Zero Carbon by 2030, and as part of the plan, they have released new engine regulations for the year 2026.
Formula 1 Engine
F1 Engine Changes
The new F1 engine, as part of the Net Carbon Zero plan, is the same 1.6 liter V6, Turbo-hybrid engine currently in use. But, this time, it is more biased toward electric power than fossil fuel power. And in the words of FIA, "the cars will maintain the same on-track performance and will be more sustainable than ever before using significantly less energy, producing net zero exhaust CO2 emission." And to achieve this, they have decided to use fully sustainable fossil fuels, where they will burn no new fossil carbons.
The power unit consists of six different elements:
The Internal Combustion Engine (ICE)

Turbocharger

MGU-K 

MGU-H (By 2026, the MGU-H unit will be a thing of the past)

Control Electronics and 

Energy Store
Here is the list of changes to be made to the Formula 1 Engine: 
Fuel: Fully sustainable fuels and F1 have already teamed up with their partner, ARAMCO, a petroleum giant, to work on this. The source could be from a non-food biological source or extracted directly from the air. And the fuel cap per race, per car, will be

70-80 kgs

. 

Elimination of the Motor Generator Unit – Heat (MGU-H) to cut down on costs and increase the output of the MGU-K to

350 kW

from

120 kW

. 

In a commitment to keep more materials above ground, recycling options to be mandated for batteries and materials like cobalt from electrical machines recycled at the end of their time.  

Besides eliminating the MGU-H unit, variable trumpet units will also be banned, and other components are to be standardized or will be sourced from a single source to avoid duplicate developments. 
These are the key changes. However, click here to read about the detailed changes. 
Role of Procurement: Creating Magic Behind the Scenes 
When it comes to engine manufacturing, F1 has strict regulations on the usage of materials. For example:
Only cast or wrought aluminum alloys are to be used for the crankcase and the cylinder block. And, iron-based alloys for crankshafts and camshafts

Aluminum alloys for pistons

And, alloys based on nickel, cobalt, iron, or titanium for valves 
Currently, in F1, there are four engine suppliers Ferrari, Mercedes, Honda, and Renault. And for the 2026 engines, three new potentials are in the mix, two from the Volkswagen Group,  Porsche and Audi, and the British automobile giant Aston Martin. 
And with the current regulations, there are sure to be many internal changes in the engine components since the engine that was earlier running on fossil fuels will now have to be run on completely sustainable fuels, with no compromise on performance and reliability aspects. 
The teams will be back to the drawing board to design and develop an engine, keeping the net carbon zero commitment in mind. 
With the deadline of 2026 and a development time of fewer than four years, the challenge is formidable. And procurement teams will have a lot of heavy lifting to do. 
Over the course of developing the engine for the 2026 season by redesigning, sourcing suppliers, and procuring materials for testing and development, procurement to work parallelly for the current and upcoming seasons. So procurement will have to toggle between multiple issues and ensure a smooth flow of goods and services. 
Also, every racing team will procure from the same suppliers since few suppliers can match the F1 performance and quality standards. Also, all of the teams will require the same components at the same time. So it is crucial for procurement to maintain a strategic relationship with the suppliers.  
To know how procurement and supply chain teams handle the backstage operations in Formula One, read our earlier blog. 
Challenges for Procurement in Formula One
Procurement teams will be racing against time right from the start as they will have to get the car ready adhering to the new regulations before the 2026 race. And this means that all testing and optimization are to be completed before mid-2025 if the F1 car is to be ready by 2025. So technically, this means they have only three years in their hands. 

Apart from the time constraints, they will have to work with only a select few suppliers. And as mentioned above, every team will be sourcing from those particular suppliers at the same time. This will surely create tight supply situations. Buyers have to plan meticulously and maintain a strategic relationship with all the suppliers. 

Moreover, all buyers have to 'source-responsibly', meaning they have to ensure that sustainability is maintained throughout the supply chain. 

Also, F1 has put a cost cap on the budget. And this means that all teams will have to spend within that amount. For example, Red Bull with a capacity to spend 400 million dollars, can now only spend 145 million dollars. So the teams have to put on their creativity hats all the time. And the onus now lies largely with procurement teams to cut costs.  
Despite the above challenges, teams have to ensure performance and reliability are not compromised. Supplier relationship management will be a crucial aspect for every team, and again, buyers will have to ensure strategic supplier relationships and conduct periodic evaluations.   
The challenges mentioned above are only a few, and there is more to it than meets the eye. 
Powering the Powerhouse
The coming years are crucial for Formula One teams, and procurement and sourcing will play a vital role. Also, one cannot imagine buyers working with rigid tools, performing repetitive manual tasks, and at the same time ensuring that goods and services meet the quality and performance standards. Just like skilled drivers needing excellent F1 cars, buyers also need tools that enable them to perform the tasks they are meant to do. 
2026 is coming, and it is high time your procurement and sourcing teams equip themselves with a Source-to-Contract platform like Zumen.